15 Fun Things to Do in Duvall
With great public art, beautiful parks, rich history, and a lively Main Street, there's so much to explore in Duvall. Whether you're visiting for a day, a weekend, or consider yourself a local – there's always something new to discover, and we hope this guide will inspire you to support this vibrant community and visit some place new!
This guide was created by the Mountains to Sound Greenway Trust with support from the City of Duvall and Port of Seattle.
1. Discover the History and Heritage of Duvall
An appreciation for the history and heritage of Duvall will make your visit more meaningful and is the perfect place to start.
The area that became known as Duvall is on the Indigenous Land of Coast Salish peoples who have inherent, sovereign rights to this land, specifically the Snoqualmie people (sdukʷalbixʷ). We thank these caretakers who have lived and continue to live here since time immemorial. You can learn more about these First People and others within the Mountains to Sound Greenway National Heritage Area (Greenway NHA) here.
To learn about post-settler history of Duvall, visit the Dougherty Farmstead, operated by the Duvall Historical Society. Here you can walk through the Dougherty House – built over 100 years ago – and visit the bunkhouse, milk barn, and pioneer cemetery nearby. Be sure to check their website for open house hours if you'd like to explore inside (the coolest part!).
Looking for a self-guided experience that can be completed any time? Check out our Duvall Historical Walking Tour.
2. Explore the City of Duvall on Foot
Another great way to get acquainted with the City of Duvall is to head out and explore on foot. There are lots of things to do in Duvall packed into a relatively small geographic area, so walking provides the perfect opportunity to get your bearings and some exercise at the same time! Check out this map of city parks, walking routes, and points of interest for inspiration.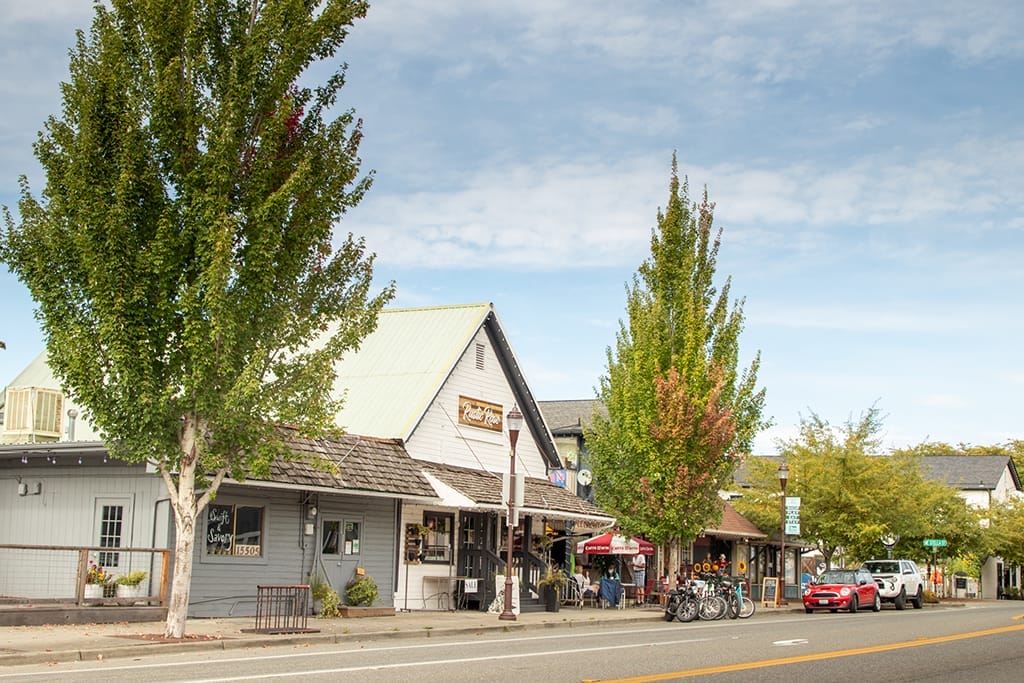 3. Spot Public Art Around Town
Duvall's quirky history of art, music, and creativity remains front and center in its downtown. From sculptures and decorative cedar planks to more hidden artistic features that require a closer look, you could make a game out of seeing just how many different art pieces you can spot throughout town! Check out this itinerary dedicated entirely to public art in Duvall.
4. Walk or Roll on the Snoqualmie Valley Trail
The Snoqualmie Valley Trail begins right in downtown Duvall and offers the opportunity to get out in any season to explore one of the most beautiful agricultural valleys in the region. It parallels the Snoqualmie River and occupies the historic path of a spur line of the Chicago, Milwaukee, St. Paul, and Pacific Railroad. Thanks to the trail's convenient location, you can easily stretch your legs for just a few minutes, or head out and cover many miles, making your way toward Snoqualmie.
5. Explore One of Duvall's Beautiful Parks
Duvall boasts more than a dozen community and neighborhood parks, providing outdoor fun for all ages. From playgrounds to swimming access, picnic areas, trails, and even a skate park, there's something for everyone. Click here to learn more.
6. Responsibly View Wildlife Nearby
There are four great places for wildlife viewing within a short distance from Duvall. The Stillwater, Crescent Lake, and Cherry Valley Units of the Snoqualmie Wildlife Area are great for viewing birds such as pheasants, waterfowl, eagles, and hawks.
Moss Lake Natural Area is a beautiful wetland surrounded by 372 acres of high-quality habitat, including a sphagnum bog. Because of its rare diversity and protected status, it's a great place to spot birds like the Vaux's Swift and Band-tailed Pigeon.
Interested in bird watching across the Greenway NHA? Check out this post for eight great places to go, as well as this post focused on birds of the Teanaway Community Forest.
7. Visit a Family-Run Farm
There are several farms within the greater Duvall area, and many offer opportunities to visit throughout the year, including u-pick days, seasonal events, farm stands, and more. Show your support for the local community and have some fun too! Visit each farm's website for the most up-to-date information. You can also check out our guide to u-pick berries here.
8. Shop for Fresh, Local Food and Other Products
There are many ways to shop local in Duvall beyond going for a farm visit. Visit the Local Roots retail storefront for farm-fresh produce and other goods sold right in downtown Duvall five days per week. From May through October, you can also visit the Duvall Farmers Market at Taylor Landing Park. And for year-round shopping, simply take a walk down Main Street and browse at a variety of small businesses.
9. Devour Farm-to-Table Cuisine in Duvall
With such a thriving agricultural community, you're bound to have some incredible farm-to-table restaurants in Duvall! Try The Grange for delicious wood-fired pizza and other organic, seasonal dishes. Meanwhile, Flavour Bistro serves up tastes of the Pacific Northwest, utilizing the freshest local ingredients. Looking for something else? Check out the Duvall Chamber of Commerce list of restaurants here. There's no shortage of great places to try!
10. Drink Local Libations
Why not wash down that grub with a local libation? The Duvall Distillery serves up vodkas, liqueurs, Grappa, and more, made with all natural ingredients in a warm and welcoming setting. Valley House Brewing Co. is located just down the street and serves house-brewed beers, guest taps, cider, local wine, and food in a 21+ tap room. And just outside of town, you'll find the small, family-owned Cherry Valley Winery, which is open for tastings a few times per month.
11. Treat Yourself to Something Sweet
Those with a sweet tooth will be happy to find fresh, delicious baked good at Grateful Bread Bakery & Cafe, as well as a wide variety of ice cream at C.C. Espresso & Ice Creamery, including vegan and dairy free options!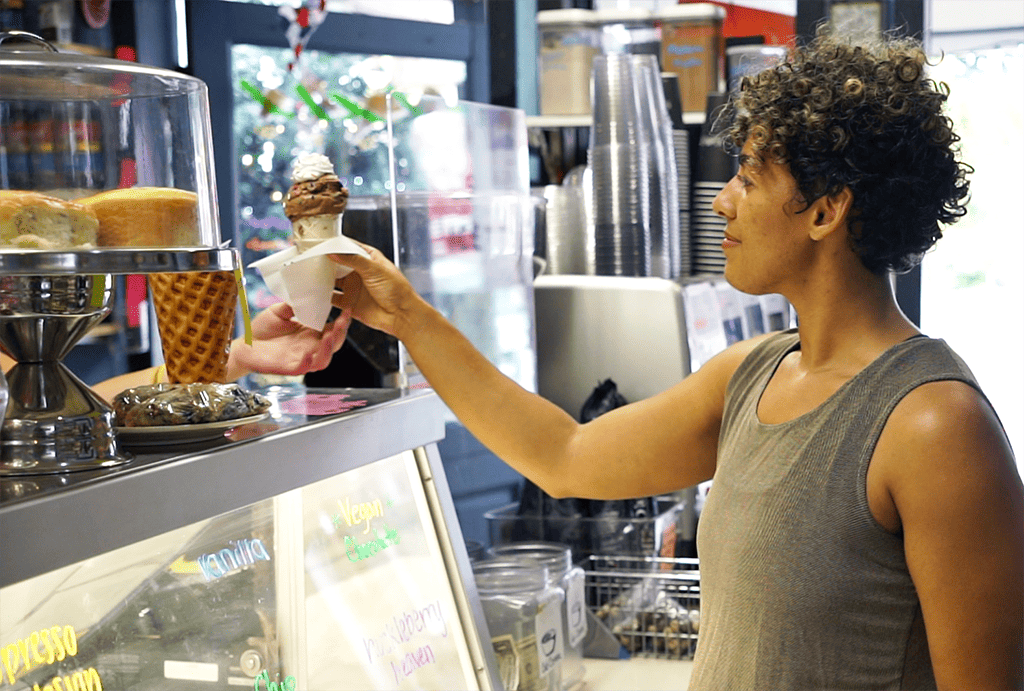 12. Attend a Community Festival or Event
Duvall hosts a number of fun and welcoming community events throughout the year, including favorites like Sandblast, Art in Bloom, and the Summer Stage concert series. Learn more here.
13. Connect with Nature on a Nearby Hike
Duvall is surrounded by incredible natural beauty. Soak it in and connect with nature on one of these nearby hikes! Just be sure to thoroughly research your plan before leaving home, and learn what it means to #RecreateResponsibly.
14. Take a Scenic Drive Through the Snoqualmie Valley
If you're looking to venture beyond Duvall and explore more of the surrounding area, then this Snoqualmie Valley Scenic Driving Tour is for you! This itinerary takes you on a journey from main streets to farms, from historic sites to scenic roads, and with an optional extension to a deep forest and alpine mountains. Spend as little as an hour or two for a quick drive to catch the Valley's flavor, or take an entire day with stops, walks, treats, and meals along the way!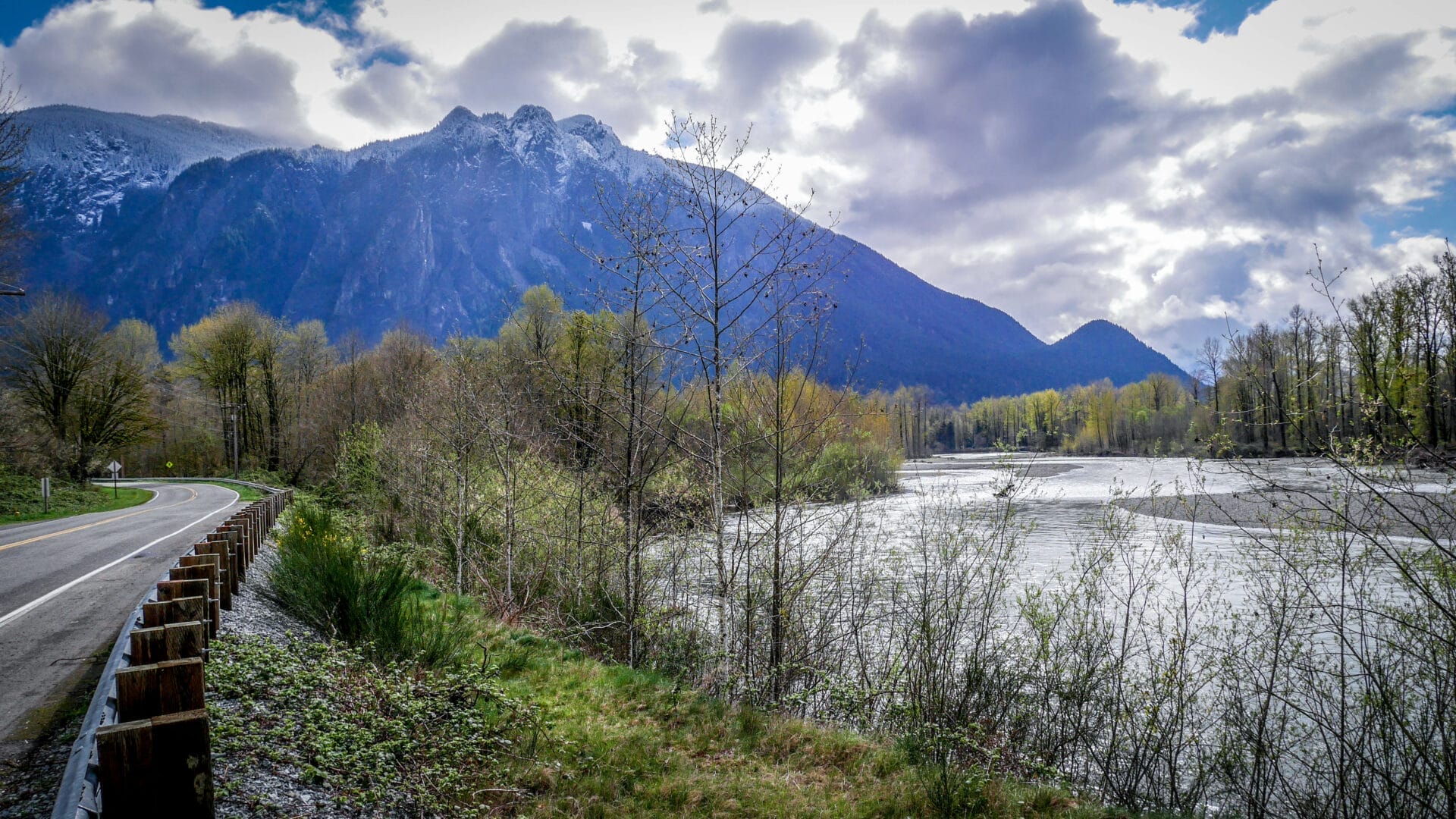 15. Extend Your Visit and Explore More of the Snoqualmie Valley and Greenway NHA
Did you know that Duvall and the Snoqualmie Valley are in the heart of the nationally designated, 1.5-million-acre Mountains to Sound Greenway National Heritage Area? If you have extra time, check out our other planning resources to discover even more within this incredible and dynamic landscape.