We believe that when we are connected with nature, our lives are better. We are healthier and happier, and our communities are stronger, more equitable, and more resilient. At the core of our mission, we strive to enhance connections to nature for all people.
---
Mission
The Mountains to Sound Greenway Trust leads and inspires action to conserve and enhance the landscape of the Mountains to Sound Greenway, ensuring a long-term balance between people and nature.
Vision
The Mountains to Sound Greenway National Heritage Area is an iconic 1.5-million-acre landscape that connects Central Washington, the Cascade Mountains, and Puget Sound. The Greenway promotes a healthy and sustainable relationship between people and the land by preserving a balance between built and natural environments. The Greenway landscape provides places for nature and wildlife, for culture and tradition, for outdoor recreation and education, for working forests and local agricultural production, while embracing vibrant urban areas. The Greenway is valued by a broad cross-section of society, working together as an effective coalition to conserve this place and its heritage for future generations.
Values
Inclusive: We engage, listen to, and learn from people with diverse perspectives and experiences. We challenge ourselves to reflect our diverse and changing communities.
Collaborative: We accomplish more when we work in partnership with others. We celebrate the accomplishments of our partners.
Trusted: We demonstrate integrity through our actions and build long-term relationships based on mutual respect. We deliver on what we promise and strive to exceed expectations.
Positive: We seek common ground. We stay focused on the promise of our long-term vision for the Greenway, even when challenges are great. We search for the "yes." We enjoy each other's company.
Pragmatic: We seek actionable solutions that steadily advance our long-term vision and achieve greater good.
Impactful: We are creative problem solvers who focus on achieving tangible results. We take a holistic view that considers how parts fit together.
What We Do as an Environmental Nonprofit
We work to conserve and restore natural lands, open spaces, and historic sites; build and maintain recreational trails; engage with students through our environmental education program; advocate for stewardship of public lands; encourage sustainable recreational access; lead a robust volunteer program; and so much more. We are also the coordinating entity for the Mountains to Sound Greenway National Heritage Area.
The work we do would not be possible without the partners that we collaborate with every day. The Greenway coalition is a catalyst for action, convening multiple interest groups. We work together to tackle challenges and plan for the future of this incredible landscape and the people who live, work, and play here.
Where We Work
Our work is focused on the 1.5-million-acre Mountains to Sound Greenway National Heritage Area. This diverse landscape is made up of connected ecosystems and communities spanning nearly 100 miles from Seattle to Ellensburg surrounding Interstate 90.
Our local pride and joy is also a national treasure. In 1998, the Mountains to Sound Greenway on Interstate 90 was the first interstate highway in the United States to be designated as a National Scenic Byway. And in 2019, this landscape was also congressionally designated as a National Heritage Area.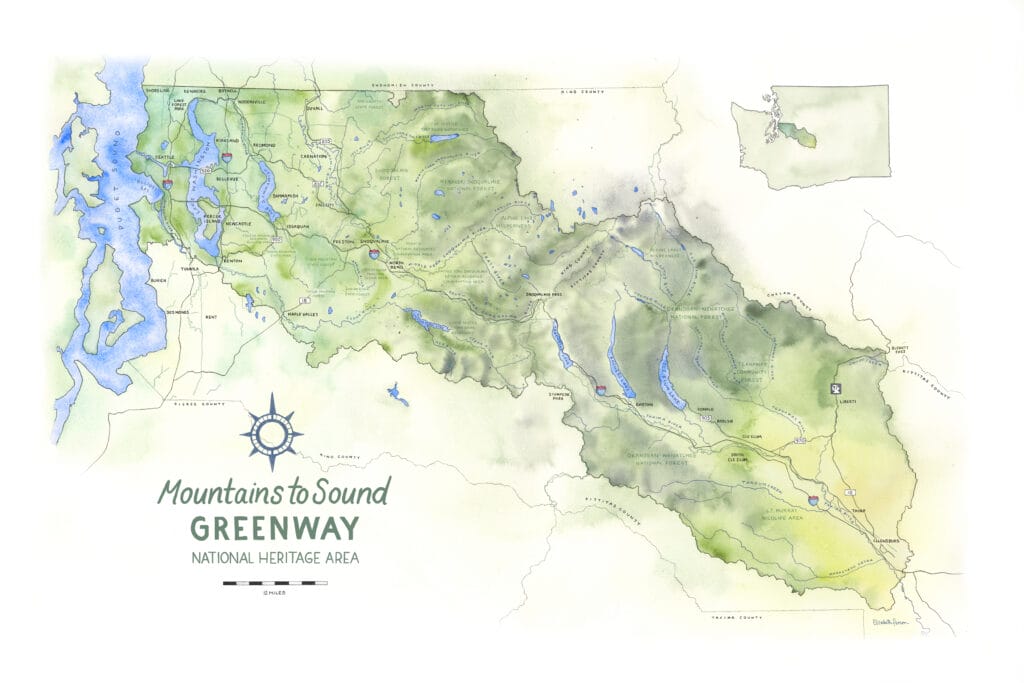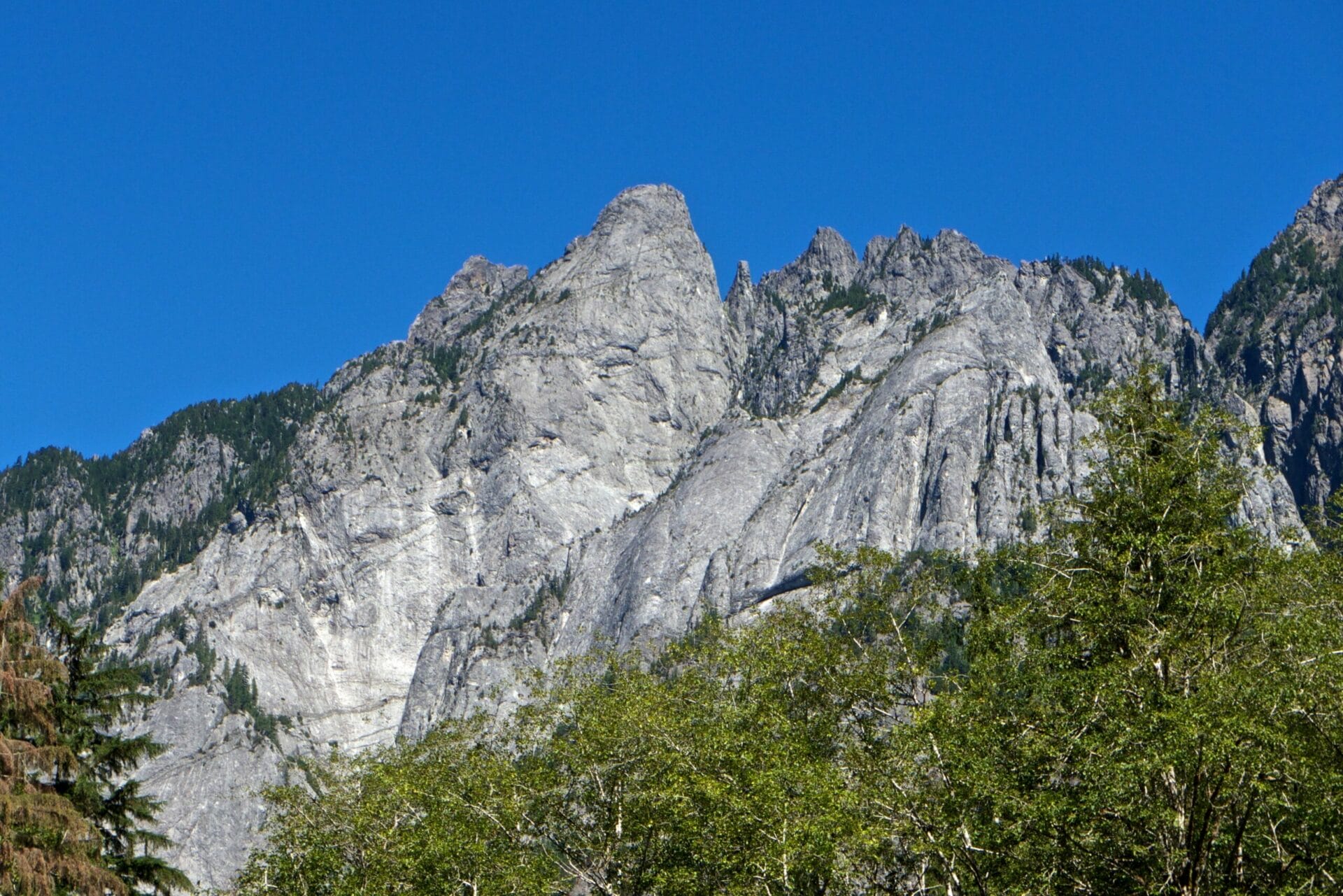 Learn about our long-term, overarching, and interdependent goals for the Greenway
landscape, the people who share it, and the connections between them.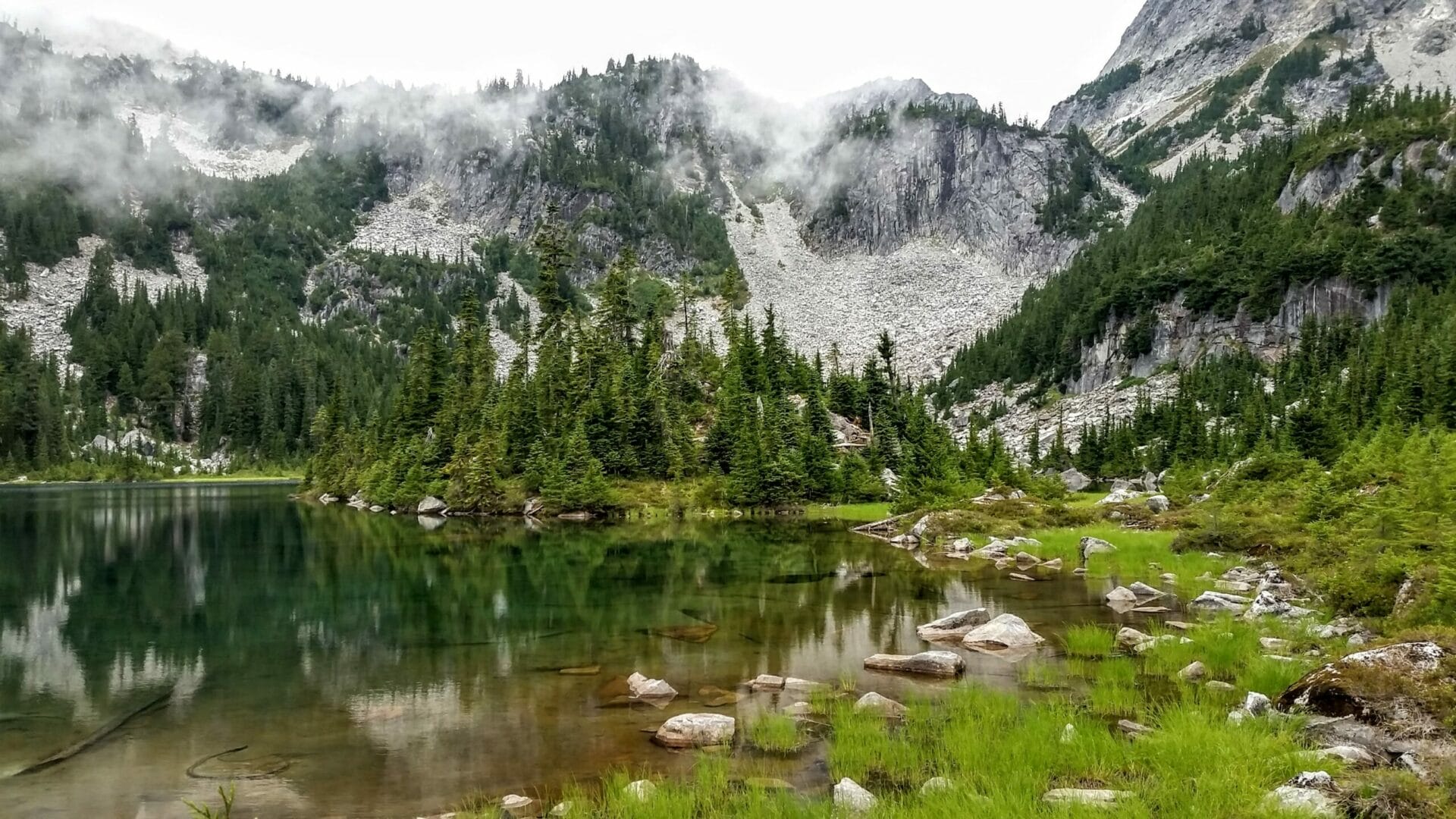 The Annual Report highlights our impact, accomplishments, and stories from the previous fiscal year and recognizes our partners and supporters.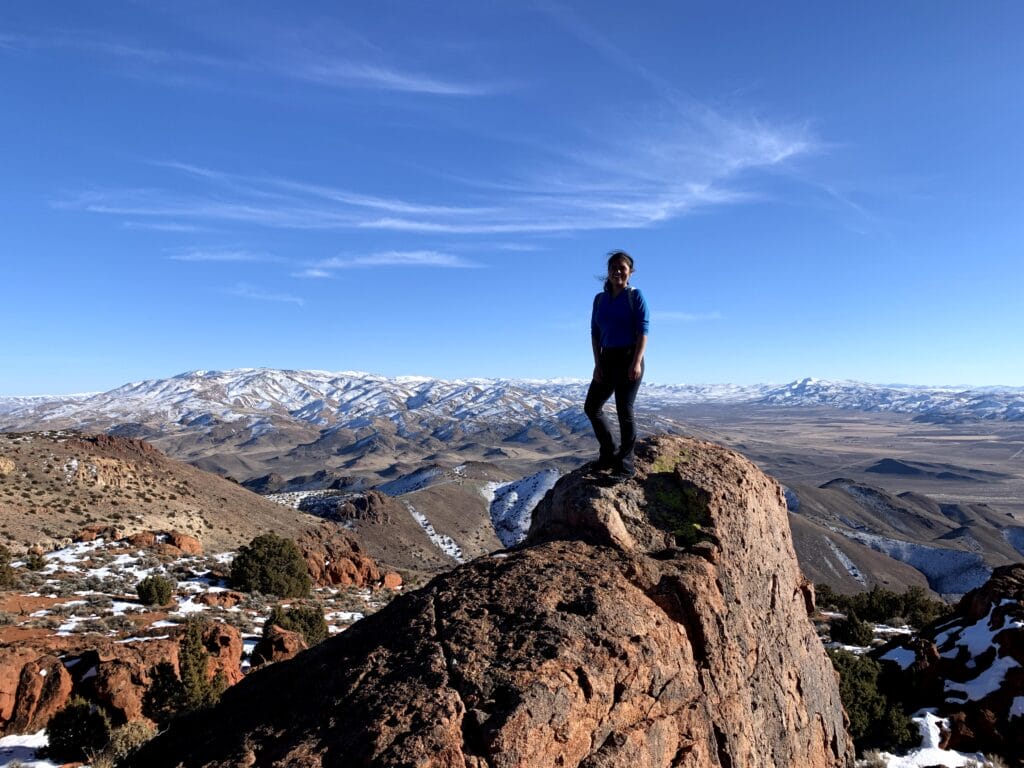 The Greenway Trust is committed to accountability and transparency. We strive to use contributions wisely to have the greatest impact on the landscape.