Creating a Sustainable Future: Actions for Environmental Stewards During Earth Month and Beyond 
As environmental stewards, we all want to leave the land better than we found it. Earth Month is an opportunity to reflect on how we can best do our part as it marks the anniversary of the birth of the modern environmental movement. But making a positive impact isn't just about learning how to decrease carbon footprints. It's also about expanding our understanding of the movement, including overlapping histories and topics that enter the realm of intersectional environmentalism.

In the Mountains to Sound Greenway National Heritage Area, many groups and individuals are working together to make tangible differences in the communities and habitats we help restore and conserve. Our team members partner with Tribes and other organizations to restore habitats for endangered salmon species; empower youth from historically marginalized communities to pursue conservation careers and advocate for environmental justice; and seek to find balance between the needs of people and nature through programs such as Trailhead Ambassadors.
But we can't do this work alone. Small actions can make a big impact, and by taking steps to learn and protect the environment, you can help create a better future for all. So, whether you want to learn more about traditional knowledge, volunteer at a restoration event, or support environmental justice organizations, know that you're making a difference. It all starts right here, right now, with each one of us.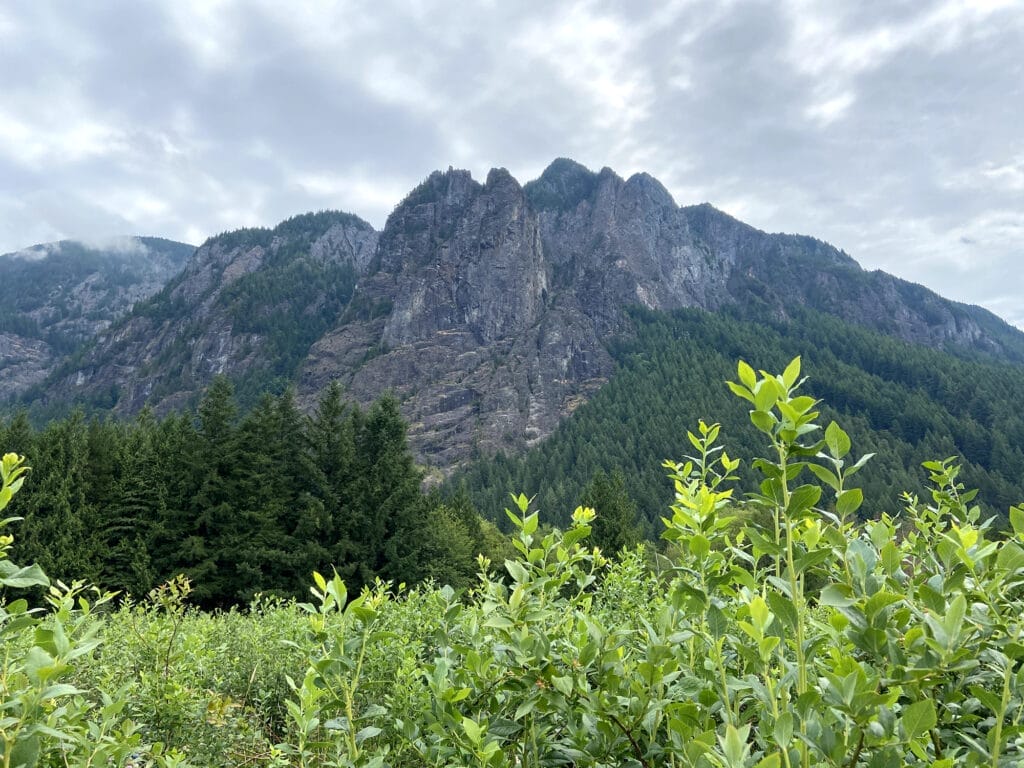 Learn About the First People, the Original Stewards of the Land
By learning about Tribal heritage and traditional knowledge, stewards can gain a better understanding and respect for the critical role that the First People play in protecting the environment. Through millennia of experience, Tribes possess sophisticated knowledge and understanding of how to manage the lands and waters of the Greenway. They know where and when to hunt, fish, and gather, and traditionally used fire and other active approaches to maintain habitats for favored game and plants. Today Tribes continue to serve as leaders in the protection of natural resources by maintaining and recovering healthy ecosystems. They exercise their rights and apply their knowledge to conserve and restore salmon populations and maintain ecosystems under intense pressure from habitat loss, development, population growth, and climate change. These activities have wider benefits for all people in the Greenway NHA and across the state as tribal governments play leading roles in preserving cultural and natural resources, and as Tribes have a deep-rooted knowledge of the ecosystems of the Greenway and surrounding regions. Learn more about the First People here
Support Organizations That Work Toward Environmental Justice
The impacts of climate change have been found to hit historically marginalized communities the hardest, according to a 2021 EPA analysis. Heatwaves, poor air quality, water contamination, and flooding are just some of the challenges that these communities face, and they often lack the resources to prepare for and recover from these events. The analysis further highlights the vulnerability of racial and ethnic minority communities to the most severe effects of climate change.
In light of this, it's crucial to support organizations that work directly with these communities to heal generational environmental trauma and foster resilience. Some organizations that support this work locally are Sea Potential, the Duwamish River Community Coalition, and ECOSS. Take some time to learn more about this issue and discover organizations that are doing important work to address environmental justice.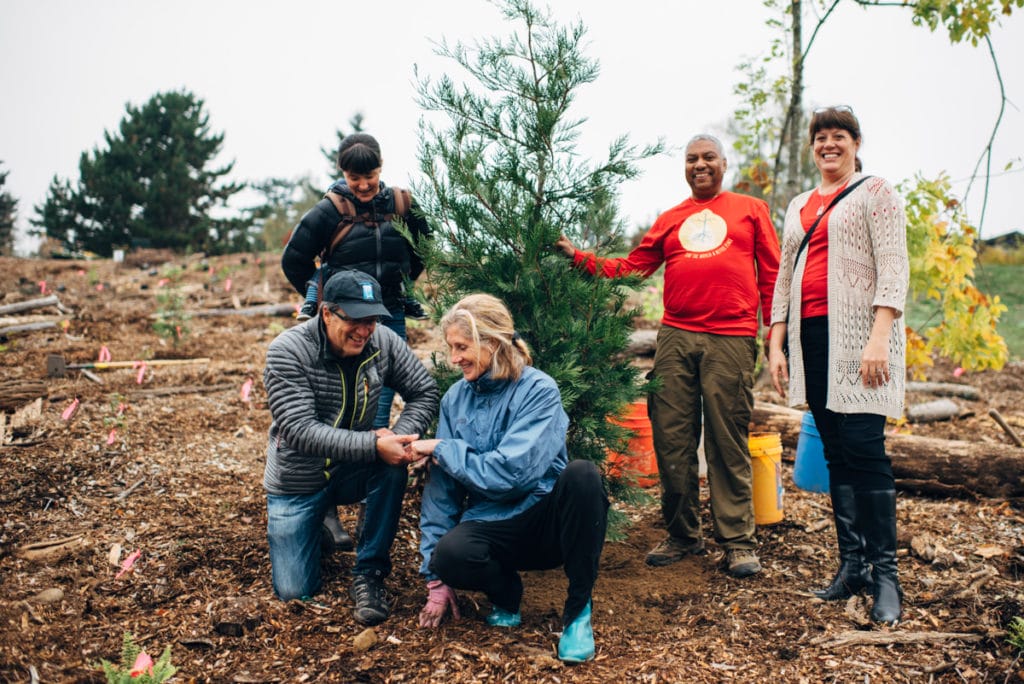 Help Restore a Habitat
If you've always wanted to learn how to create a reciprocal relationship with the plant and animal communities around you, roll up your sleeves and volunteer with us! You'll have the opportunity to get hands-on doing important habitat restoration work out on the Greenway NHA landscape or help care for baby trees and plants at our native plant nursery.  Check out our calendar for current opportunities and sign up for our e-newsletter to stay in the know about future events as well!  
Recreate Responsibly and Clean Up the Greenway NHA
As we celebrate Earth Month and beyond, we encourage everyone to embrace the #RecreateResponsibly movement and adhere to Leave No Trace principles to minimize our impact on the lands we visit. If you're new to these concepts, Earth Month is an excellent time to learn more and commit to safeguarding these precious landscapes. Picking up trash is another simple yet impactful way to help. We've compiled helpful resources to ensure you do so safely. Don't be fooled by seemingly clean areas; trash can often hide in the brush and be challenging to spot. Keep an eye out for microtrash, which can be a more significant problem than you might realize.
Connect With Conservationists at Our Spring Fundraising Breakfast
Connect with your community, give back, and kick off summer in the Greenway NHA at our annual Spring Breakfast on May 20. The event brings together supporters old and new to celebrate our progress, hear plans for the future, be inspired by keynote speakers (including Congresswoman Kim Schrier!), and learn how you can get involved to help make a difference close to home.
After the main event, participate in activities that immerse you in our mission and work, such as caring for saplings in our native plant nursery, exploring salmon habitat restoration along Issaquah Creek, experiencing our outdoor science classroom, or enjoying a guided hike featuring Greenway Trust trail work. Our organization relies on attendee support to sustain our core programs and protect the 1.5-million-acre landscape we call home. We hope you'll join us!
You can learn more and RSVP for the Spring Breakfast and optional tours here. If you are unable to attend but still want to support our work, we welcome and greatly appreciate donations at any time.