Celebrating 25 Years of the Mountains to Sound Greenway Trust Education Program 
This year marks a significant milestone as we commemorate the 25th anniversary of the Mountains to Sound Greenway Trust Education Program. Over the past quarter-century, we've had the privilege of guiding nearly 75,000 students on their journey to understanding and appreciating the environment.
Our mission for the Greenway Education Program is to inspire and equip the younger generation with the knowledge and skills necessary to become future conservation leaders. We firmly believe that educating our youth is a critical step towards fostering a culture of stewardship and ensuring the long-term sustainability of our natural resources. Since 1998, we've engaged thousands of students from 4th to 12th grade in King County schools, providing hands-on science education that connects them to real-world environmental issues.
Our dedicated Greenway Trust educators have been at the forefront of this mission, engaging students both inside and outside the classroom. Over the years, we've seen thousands of students expand their knowledge through in-class and reflective lessons while connecting with nature through field trips. We've witnessed around 11,240 students actively participate in stewardship events, contributing directly to environmental preservation. Special events such as Kokanee Education Day and Salmon Homecoming have attracted thousands of attendees. We've also had the honor of working with hundreds of high school interns through our internship programs, providing them with hands-on experiences and insights into potential career opportunities.
As we celebrate this milestone, let's take a moment to look back at our journey and appreciate the significant milestones that have shaped our program. Here's to many more years of inspiring and educating future generations about our environment!
1998: The Beginning
The journey began in 1998 when the Greenway Trust initiated the environmental education program "Seeking Solutions" for local schools. This program focused on forests, water quality, and recycling, with original funding coming from the Biosolids Forestry Program.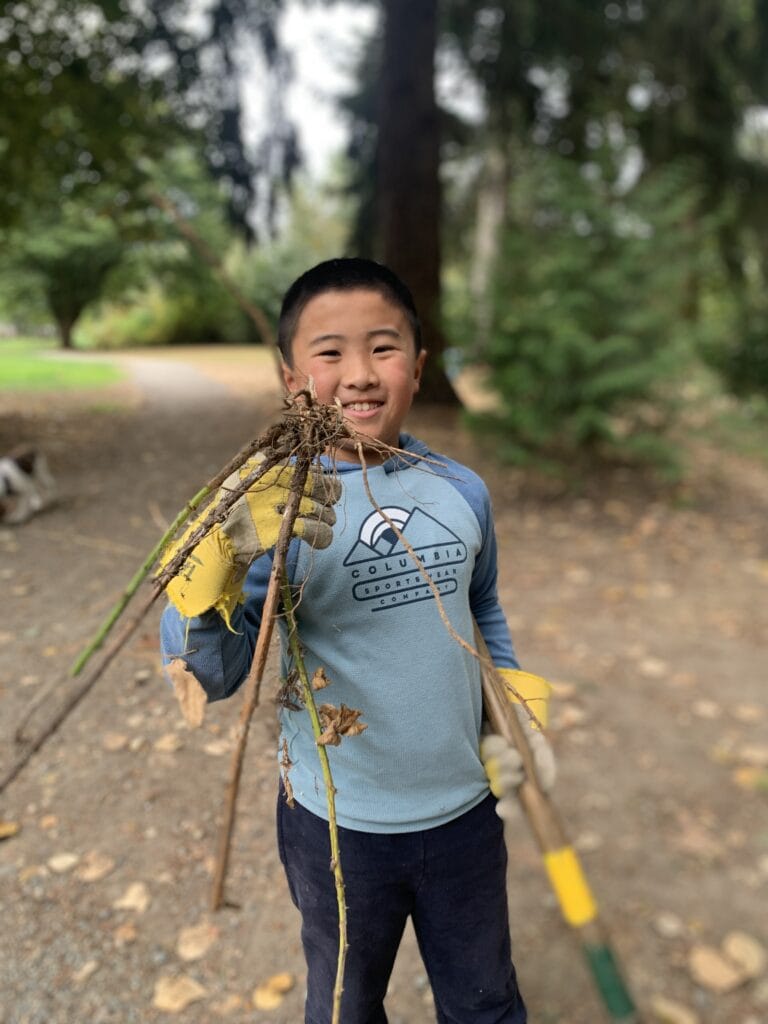 In the early days, the Greenway Education Program offered four curricula. "Greening Up the Greenway" explores how soil health can be improved while addressing a regional environmental problem. "Forests on the Edge" explores diverse values and demands placed on King County forestlands and discusses how to balance the needs of a growing population with long-term forest health benefits. "Savvy About Soil" and "Wise About Water" examine the relationship between soil, water, and forests through hands-on experiments. "Forests and Fins" focuses on salmon habitat ecology by having students evaluate the health of a salmon stream through the lenses of water quality, stream channel, riparian zone, and macroinvertebrates.
2008: A Year of Grants and Guides
Fast forward to 2008, a year that saw the program receive a Penny Harvest grant which funded native plant identification guides. This was also the year when the Greenway Education Program won its first No Child Left Inside grant from Washington State Parks. This was not the last, as more grants were received in 2018 and 2021.
In the 2007-2008 school year, the Greenway Trust added stewardship events as an extension of the classroom lesson and field study investigation. Students got to take action to improve habitat health for salmon and other wildlife by removing introduced weeds or installing native trees and shrubs.
2013: Expanding Educational Horizons
In 2013, thanks to Port Blakely's generous financial contribution through the Issaquah Schools Foundation, Greenway Trust educators were able to develop a biodiversity curriculum with teachers from Issaquah high schools and instruct classes for four schools. Within the same year, Greenway Trust educators worked with YMCA counselors at Camp Terry to teach college-aged counselors how to help kids learn outdoors.
2016: Science Journals and Clean Water Ambassadors Launches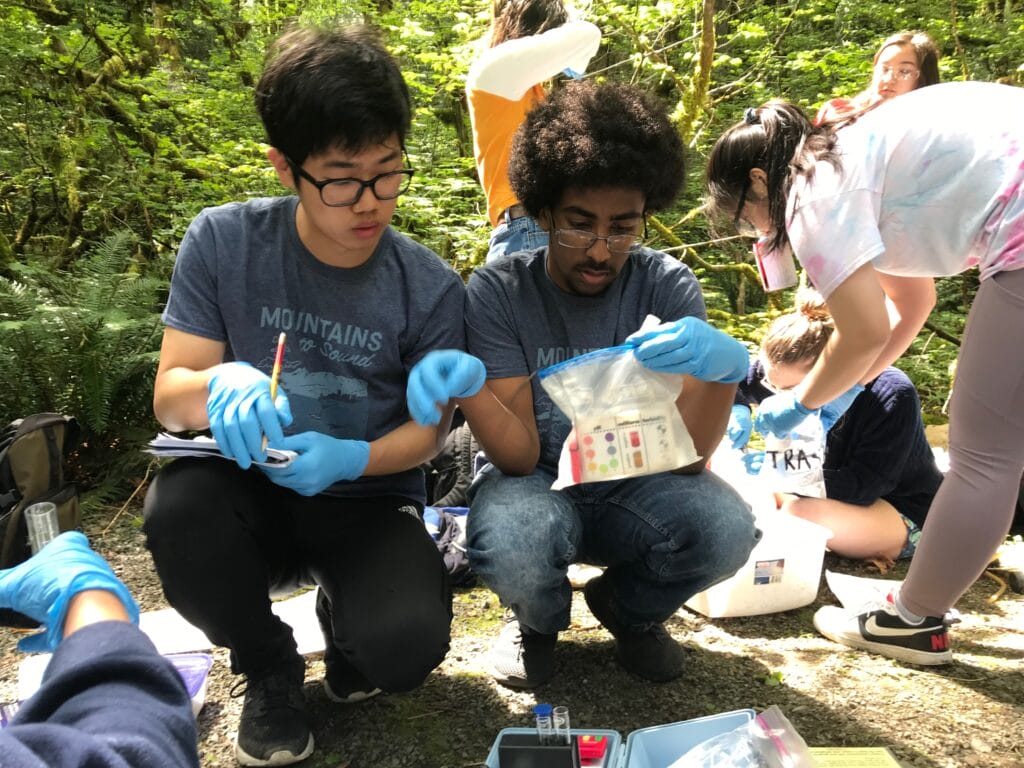 In 2016, The Greenway Trust created the Science Journals and added the Reflective Lesson, both of which give students more ownership over their learning journey and help Greenway Educators better measure the efficacy of our program. Students use a curriculum-specific Science Journal to record their observations, data, conclusions, and reflections; they also complete a pre- and post-program assessment. The Reflective Lesson offers an opportunity for students to reflect on their environmental education experience and allows them to complete a post-program assessment with a fun trivia game.
Also in 2016, the King County Wastewater Treatment Division and the Greenway Trust teamed up to offer the Clean Water Ambassador Internship, an intensive hands-on program for local high school students interested in green careers.
2020: Environmental Education Goes Virtual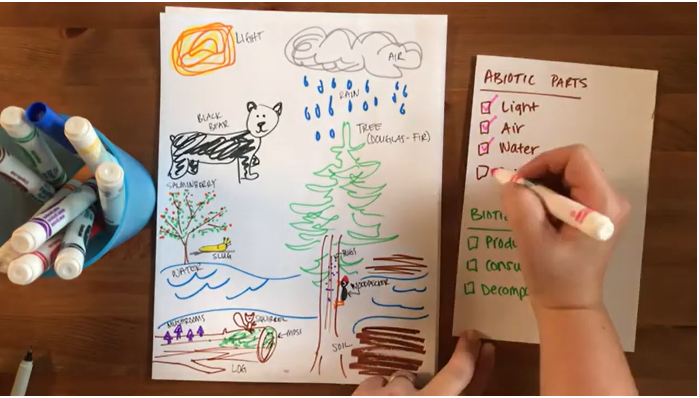 When the COVID-19 global pandemic interrupted regular programming, the Greenway Trust's education team went virtual. We offered online classes, adapted the Clean Water Ambassadors internship to be a four-week online experience, and created two video series paired with at-home activities based on our two most popular curricula.
2021: YESS Program
The Greenway Trust partnered with Pacific Education Institute and Highline Public Schools to offer a paid career-connected internship for high school students to learn about conservation careers while earning a stipend and graduation credit. Youth Engaged in Sustainable Systems (YESS) is a six-week summer course that equips teens with the knowledge, skills, and inspiration they need to choose post-secondary education opportunities and careers in the conservation field. Throughout the summer, interns work alongside land manager partners such as the Snoqualmie Indian Tribe, the US Forest Service, the WA Department of Natural Resources, and the City of Burien PaRCS. Twelve students participated in the 2021 pilot program.
Also in 2021, the Governor's Committee on Disability Issues and Employment presented the Greenway Trust and King County Wastewater Treatment Division with the Youth Employer of the Year Award. This award recognizes our efforts towards inclusion of people with disabilities, specifically teens who are blind or visually impaired, in employment through the Clean Water Ambassadors internship.
2022: Burien Green Teens Launches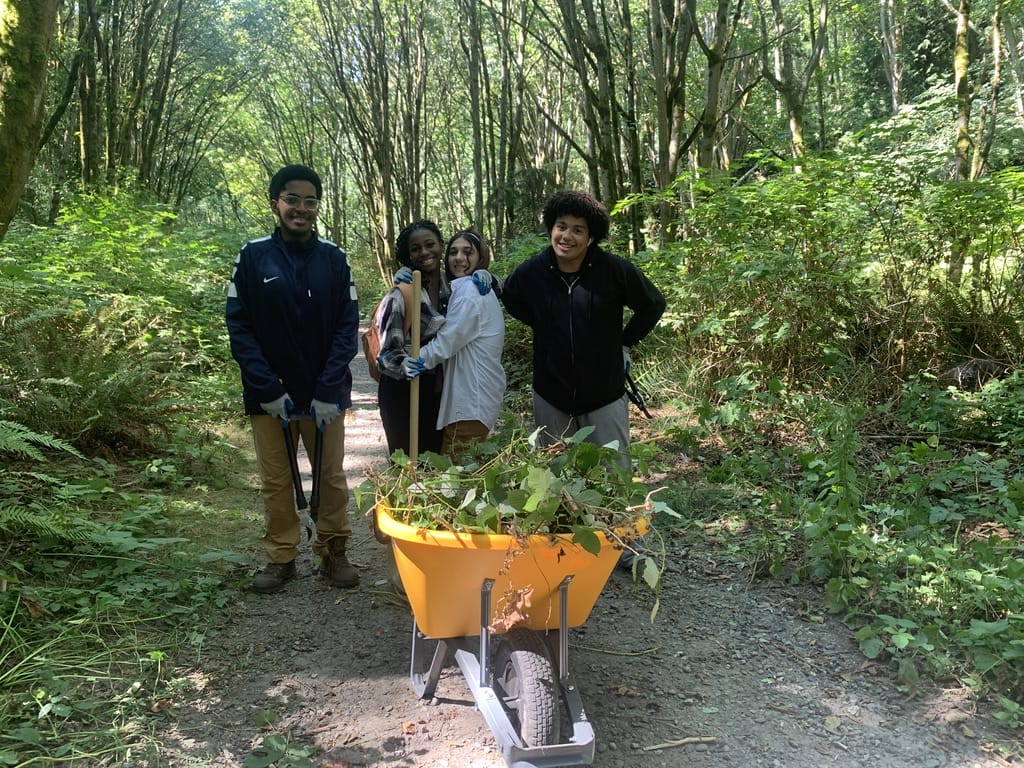 In 2022, with grant support from the Washington Recreation and Parks Association SEEK Fund and the shared passion of partnering organizations, the Burien Green Teens internship came to life at Salmon Creek Ravine. The curriculum, designed by educators from the Greenway Trust, the City of Burien, and Dirt Corps, focused on topics ranging from climate justice and career exploration to ecological restoration and the significance of indigenous land stewardship.
Also in 2022, Riverview School District joined the YESS internship program and engaged 13 students in their first year.
2023: Burien Green Teens and YESS Wins Awards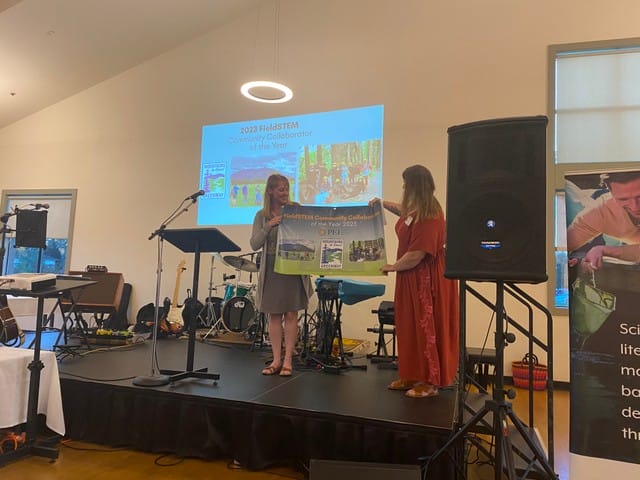 In March 2023, Burien Green Teens received the Champions of Change Award from the Washington Recreation and Parks Association for enhancing social equity and addressing environmental impacts while providing experience in green careers within underrepresented communities
Also in 2023, the YESS internship received a FieldSTEM Community Collaborator of the Year Award from Pacific Education Institute. The award recognizes that the Greenway Trust exemplifies PEI's vision of promoting scientific literacy and civic engagement by empowering people to make balanced, well-informed decisions for just and sustainable communities.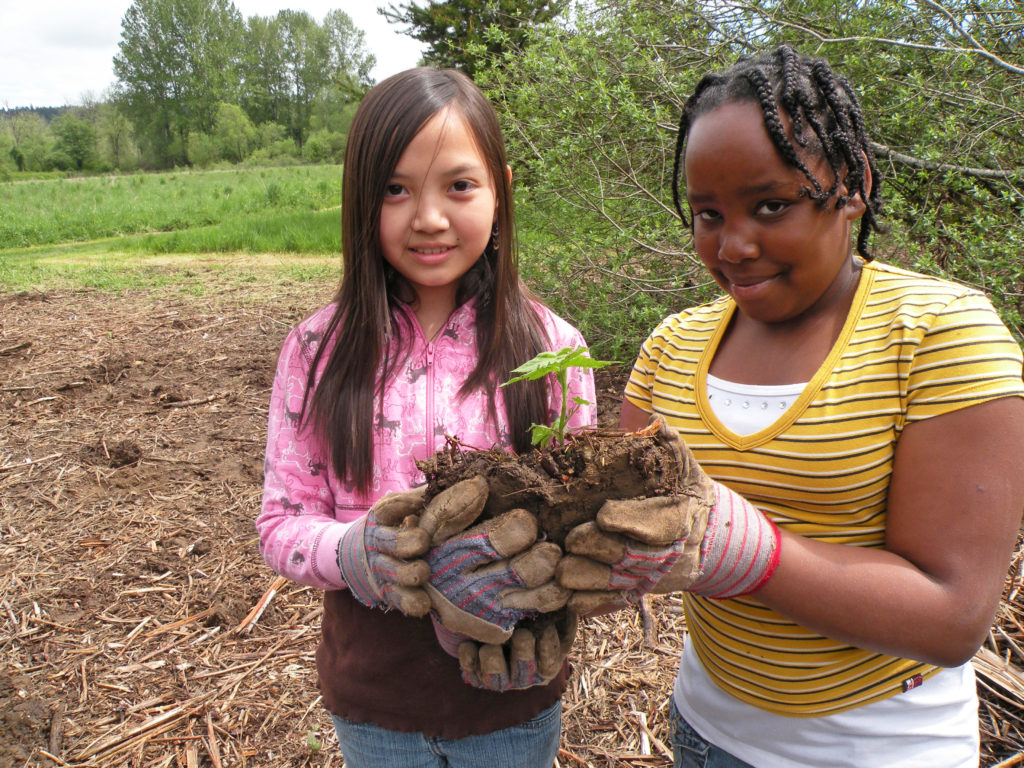 Want to help support the future of the Greenway Trust's Environmental Education Program? Every donation makes a big difference! Support the education program

Interested in getting your students enrolled in the Greenway Education Program?  Enroll your students
---
Funding for the Greenway Education Program comes from the Environmental Protection Agency, King County Wastewater Treatment Division, King County Flood Control District, Green/Duwamish Watershed (WRIA 9), Snoqualmie Watershed Forum, WRIA 8, the Boeing Company, No Child Left Inside (through Washington State Parks and Recreation of Conservation Office), and generous private donations.