Since 2016, the Greenway Trust has partnered with King County Wastewater Treatment Division (WTD) to hire a cohort of high school interns each summer to learn about local environmental issues, solutions, and careers. Want to learn more? Read our internship overview. For more information, see the 2020 flyer or read the 2020 Program Report.
This year, due to COVID-19 restrictions, we are offering an online program. The Clean Water Ambassadors Program is a four-week, virtual program that is open to all high school-aged teens in the King County region. Sign up to be notified when registration opens.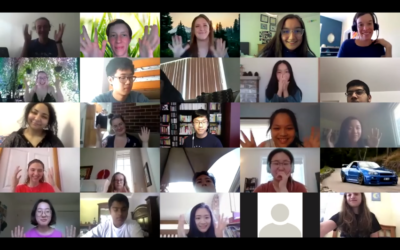 Join us online for four weeks this summer to learn about how
you can help protect clean water in our region.
Learn about water systems, salmon streams, sustainability,
and local issues.
Practice ways to take action in your community.
Meet with local environmental professionals to learn
about careers in clean water.
Earn a certificate by completing the program.
Questions? Contact Becca Kedenburg, Education Program Manager, at becca.kedenburg@mtsgreenway.org