Due to the COVID-19 pandemic and its effects on the economy, we're unfortunately unable to hire a paid cohort of Clean Water Ambassador interns this summer. However, we're excited to announce that, in partnership with the King County Wastewater Treatment Division, we're offering a free online program.
The Clean Water Ambassador Certificate Program is a four-week, virtual program that is open to all high school aged youth in the King County region! For more information, see the flyer.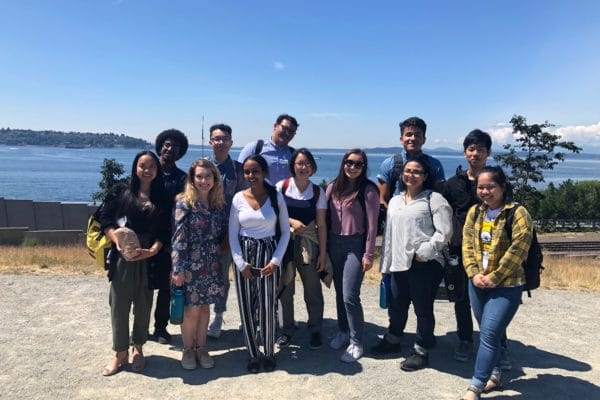 Learn about water systems, salmon streams, sustainability, and local issues.
Practice ways to take action in your community.
Meet with local environmental professionals to learn about careers in clean water.
Earn a certificate if you attend at least 28 of the 34-hour program.
The Schedule
We will meet on Tuesday-Friday, July 7 – 31, from 1-3pm on Zoom. Orientation will be Monday, July 6 from 1-3pm on Zoom.
Interested youth can register here: surveymonkey.com/r/CWACert
Questions? Contact Becca Kedenburg, Education Program Manager, at becca.kedenburg@mtsgreenway.org