Impacting the Future of the Greenway NHA, One Student at a Time
Fall in the Mountains to Sound Greenway National Heritage Area is a beautiful time of change and transition. The leaves are turning from green to vibrant hues of red, yellow, and orange; salmon are underway on their amazing journey from the open ocean back to their natal streams and rivers; and we are celebrating the start of the native tree planting season with our annual Tree Planting Celebration (join us on October 22!).
The Greenway Trust's Environmental Education Program is also in the midst of an exciting transition from summer internship season to in-class lessons and field trips, which are back for the first time since 2019! While we could easily talk all day about the incredible students that we engage through this program, we wanted to take a moment to spotlight the amazing Greenway Trust education team who makes this program possible. It takes a special and uniquely talented individual to bring the dynamic energy and knowledge base needed to be successful in this role, fostering teamwork among students, nurturing the imagination, instilling a conservation ethic, and inspiring the next generation of environmental changemakers. Thousands of students each year have the opportunity to meet our awesome education team, and we wanted to give you the opportunity to get to know them a little bit, too!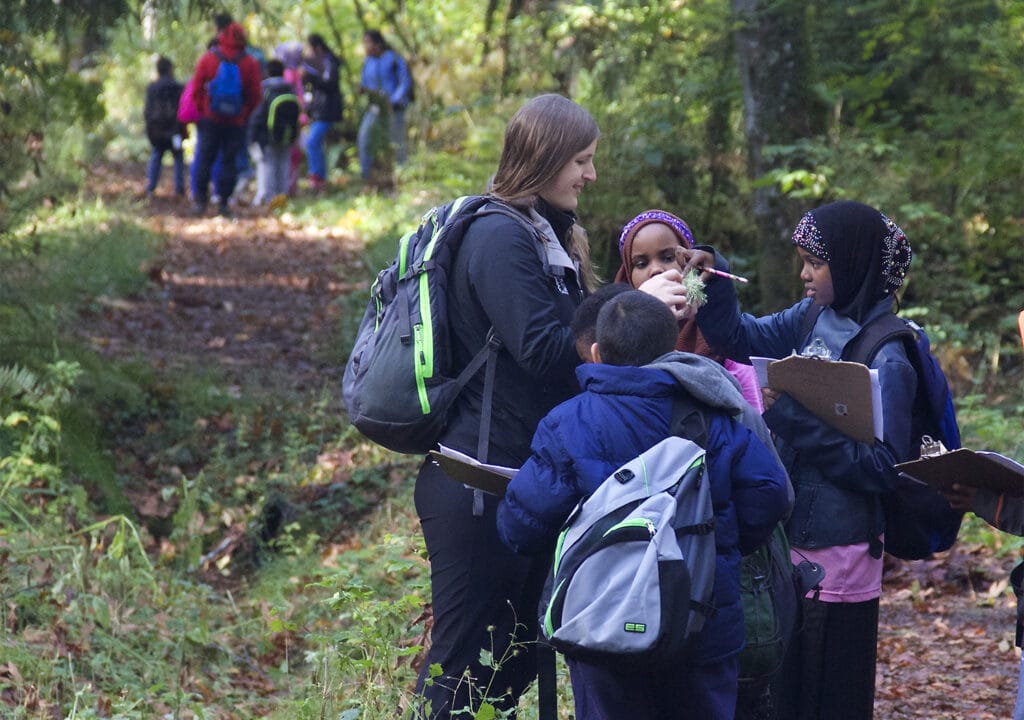 Becca Kedenburg, Education Program Manager
Q: What inspired you to go into the environmental education field?
A: I love being outdoors and working with youth! My love for being outdoors and learning about nature stems from backpacking, hiking, snowshoeing, and exploring beaches with my family throughout my childhood.
Q: How long have you been with the Greenway Trust?
A: Nine years! (I started summer of 2013). I like working for this organization because everyone on staff is genuinely a pleasure to work with, and because I believe in the Greenway Trust's mission of navigating a balance between nature and people. I think one of the most impactful things we can do to achieve this mission is help activate young people to care about and take action to protect nature.
Q: Tell us about a favorite moment of your career that has really stuck with you?
A: The last field trip I led before the pandemic shut everything down was focused on salmon. The students were working in groups to investigate the water chemistry, streamside plants, bugs in the water, and stream channel characteristics. Part way through the field trip, we actually saw salmon in the creek! The students got very excited and expressed how connected they felt to the curriculum topic because they could literally see the impacts of the topic at hand.
Q: How do you see the Greenway Trust's Environmental Education Program growing or changing in the future?
A: The pandemic forced us (and so many other environmental education programs) to reexamine what, how, and why we offered certain programs. Despite our school year programming being on pause for a few years (we're back in person this fall!), our paid internships for high school students really took off. We went from 12 interns in 2019 to 54 in 2022 by launching two new programs with partner organizations and agencies. I'm really excited to see how these internships grow and evolve!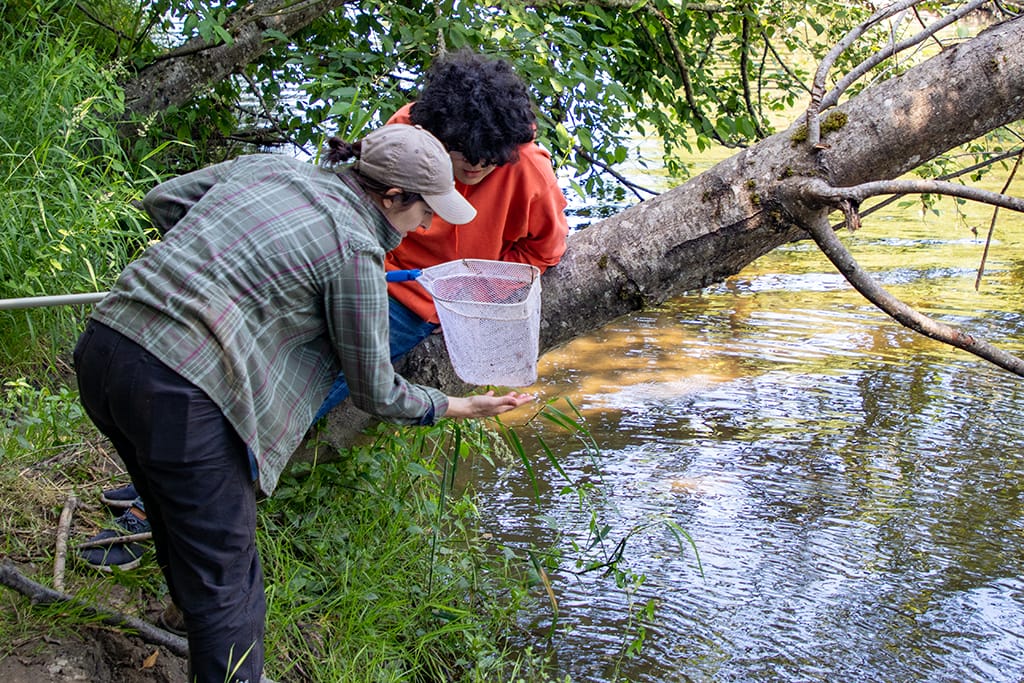 Lindsay Spangler, Educator
Q: What inspired you to go into the environmental education field and how did you end up at the Greenway Trust?
A: I studied environmental resources management for my undergrad degree but wasn't quite sure the direction I wanted to take that, so pursued other interests for a bit. A few years after graduating, I ended up moving to Thailand to teach English and landed an Earth Science position, which gave me a chance to reconnect with my love for science and the environment. I had the opportunity to move to Seattle in 2018 to serve an AmeriCorps term as an Education Associate with the Greenway Trust and had an incredible experience working with youth throughout King County. After a few years of teaching at a microschool focused on experiential learning, I decided to come back to the organization while I work on my Master's. It feels really great to be back with such a kind and supportive group of people who care so much about the communities and spaces within the Greenway NHA landscape!
Q: What is your favorite thing about being an educator?
A: I love that I get to be outside most days and take part in creating experiences for youth to connect with nature.
Q: From your firsthand experience, what impact does this program have on the youth who are able to participate?
A: In general, I think the education program gives youth the opportunity to explore how they are part of the natural world and navigate how to be involved in taking care of these spaces. For some, it may be their first time on a trail, working outdoors, or learning about PNW ecology, so it's been pretty neat to get to witness those moments as they develop a sense of place. The internships create access to working in these spaces, and offer a stepping stone as they start thinking about what their career paths may look like and how they can take what they learn back to their own communities or out into the world to create change.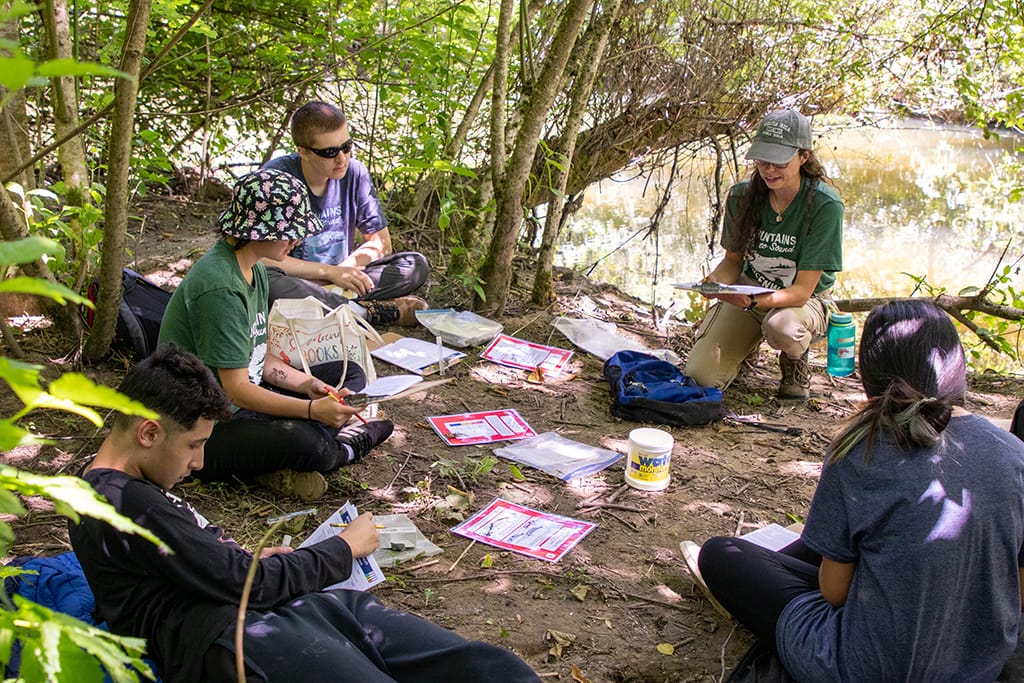 Sophia Basil, Restoration Crew Member & Educator
Q: What inspired you to go into the environmental education field?
A: My love and passion for the natural world began when I attended summer camp as a kid – I remember finding so much freedom in getting to be outside, playing, learning, building new friendships, and watching beautiful sunsets in the outdoors. Later, in high school, I had the opportunity to take oceanography and environmental science classes which revealed to me HOW MUCH there is to learn about the natural world! Taking these classes had incited my curiosities and passion even more, so I started studying environmental science in college. During that time, my first experiences with environmental education came when I volunteered with Fiddleheads Forest School outdoor preschool and worked as an Environmental Educator for Nature Day Camp at Discovery Park in 2017. I love learning about natural ecological and biological processes for my own intellectual interests, but there's often something even more special about getting to share my excitement for the natural environment with others, and enabling them to share in that appreciation as well!
Q: How long have you been with the Greenway Trust?
I have been working with the Greenway Trust since February 2022 on our ecological restoration crew. Since then, particularly during the busy summer months, there has been space for me to support the education team in a greater capacity, so I was also able to act as an environmental educator for our Youth Engaged in Sustainable Systems (YESS) summer program!
Q: What is something you don't think most people realize about the Greenway Trust's Environmental Education Program? 
A: Something most people might not realize is that we get to learn in a wide variety of different natural spaces across the Greenway NHA. During the program season, we've been able to spend time in natural areas in Shoreline, Burien, Issaquah, and North Bend to work and learn about ecological restoration. It's a very special opportunity to see the diversity of different forest ecosystem sites in the area!
---
Want to help support the future of the Greenway Trust's Environmental Education Program? Every donation makes a big difference!