Habitat restoration is a form of ecological restoration, which is the practice of improving degraded, damaged, or destroyed ecosystems and habitats in the environment through human intervention and action. This often enhances habitat for local wildlife like birds and salmon, increases carbon sequestration to combat climate change, and improves access for people.
Habitat restoration events are great for families and individuals (youth 13 years or under must be accompanied by an adult). Project sites are a five to 10-minute walk from a parking location, and occur at a variety of sites in the Mountains to Sound Greenway National Heritage Area. Most habitat restoration volunteer projects are in the greater Seattle area and the Snoqualmie Valley.
---
Types of activities volunteers may participate in at a habitat restoration event: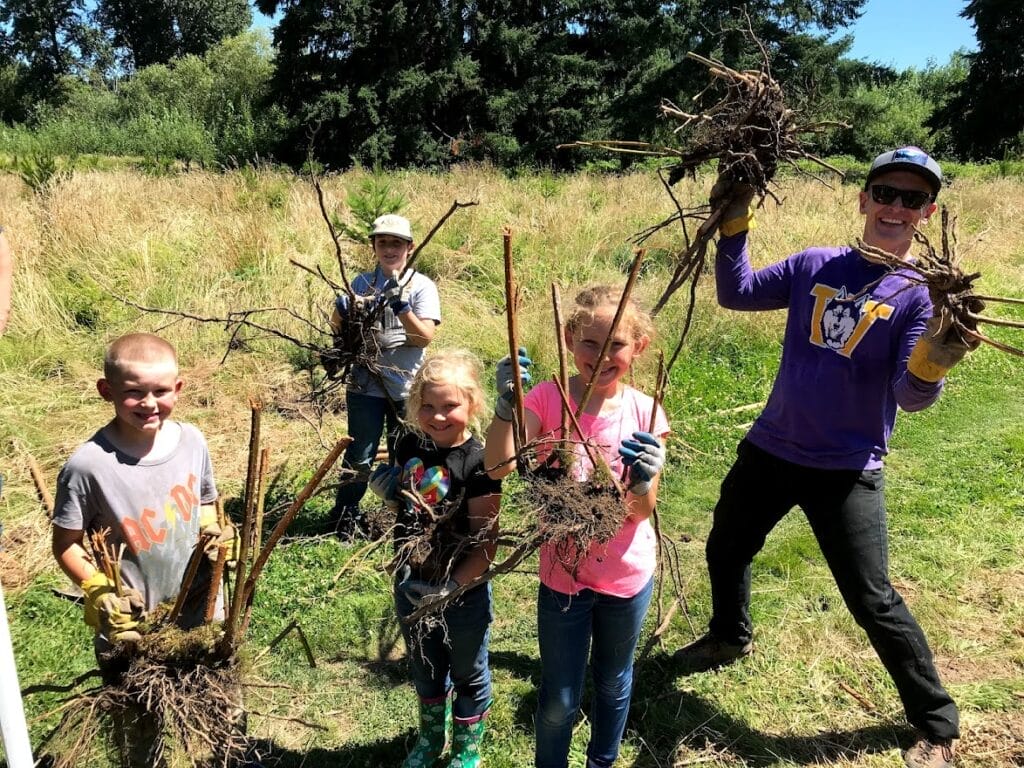 Weeding / "Grubbing" (All Year, Especially Spring/Summer)
Volunteers remove noxious weeds from habitat restoration sites that outcompete for nutrients, or damage, the success of native plants success in the area. The most common targets are Himalayan blackberry and English ivy, though there are many others. This is an essential, and ongoing, part to any habitat restoration project!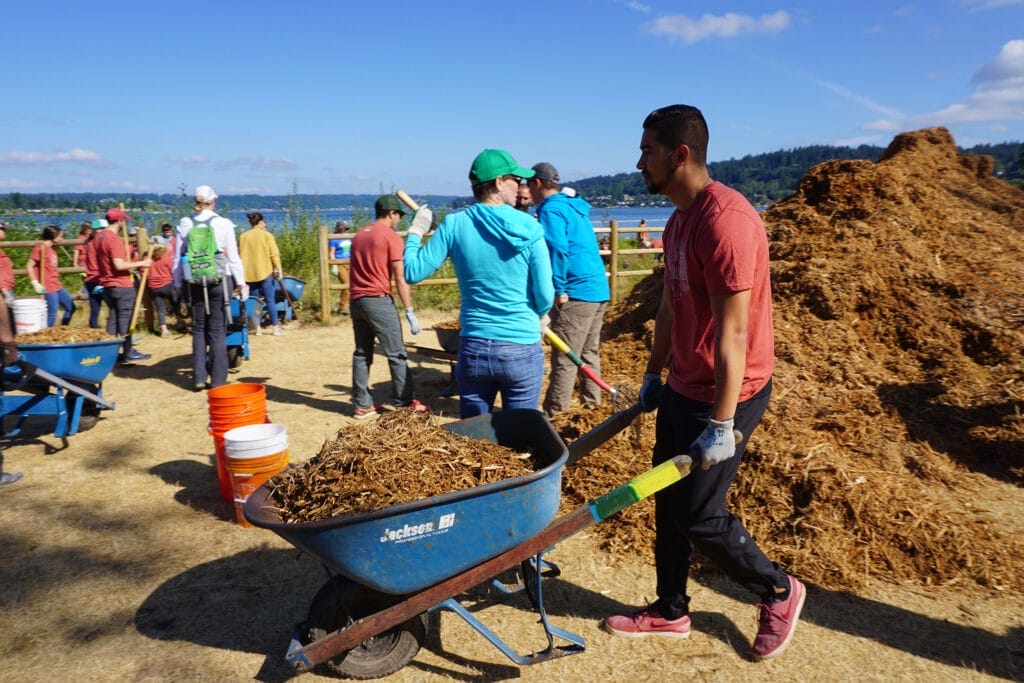 Mulching (All Year, Especially Spring/Summer)
Mulch is a mix of wood chips and organic materials. Mulch is spread on the ground in restoration sites to prevent the regrowth of noxious weed species and acts as a beneficial soil additive, like compost in a garden. This entails using pitch forks, hard rakes, and buckets to move mulch around a site.