Saturday, September 9, 2023
Come out for a day of guided hikes throughout the Mountains to Sound Greenway National Heritage Area (Greenway NHA) on Saturday, September 9! We are offering three different options spread across the landscape so you can choose the experience that sounds most interesting and works for you.
These events are great for those who are new to hiking, as well as more experienced recreationists who want to establish a deeper connection to the nature around them and learn how to help care for it. Participants will learn about the layered history of each location while connecting with others who care about the Greenway Trust's mission of conserving and enhancing this incredible landscape!
Want to Join Us?
Check out the three hike options below with varying levels of length and difficulty (please note the end times listed are an approximation and will vary depending on group speed and interests)
Click the button to sign up for your hike of choice – registration closes end of day on September 6
Your hike leaders will be in touch on September 7 to share exactly where to meet and what to bring
Show up, have a great time in nature, learn, and meet new friends!
These events are free to attend, but we welcome donations to help offset the cost of running programming such as this. Thank you for supporting the Greenway Trust!
Questions? Please contact us at info@mtsgreenway.org
Registration is closed for this event.
Thorp Lake via Thorp Creek Trail
9:30 a.m. – 1:00 p.m.
Join us on the Greenway NHA's east side for a hike along the Thorp Creek Trail! You'll get to hear about our work maintaining this popular recreation site and have the opportunity to ask all your questions about the Greenway Trust's work in Kittitas County with hike leaders Nicky Pasi (Kittitas Programs Senior Manager) and board member Adam Torem. Interested in lookout towers and historic preservation? Then you'll love to hear about the project we're teeing up at the Thorp Mountain lookout.
Difficulty: Moderate (5 miles roundtrip and 1,354 feet of elevation gain)
Location: Roslyn area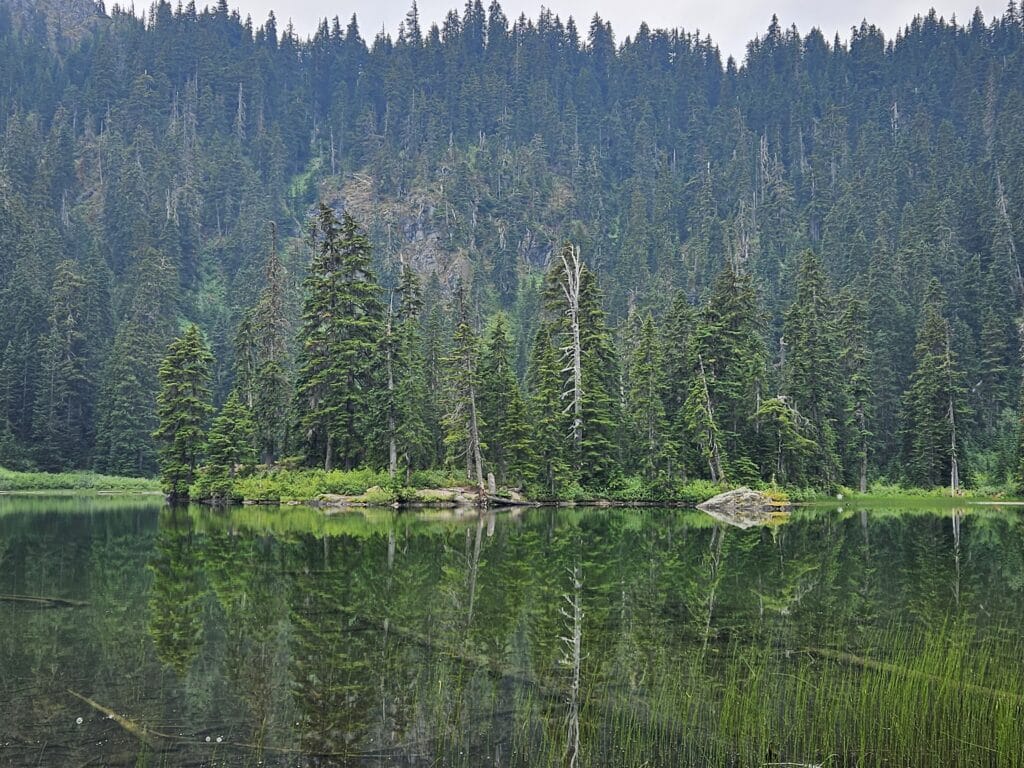 Middle Fork Snoqualmie Valley Experience
10 a.m. – 1 p.m.
– EVENT FULL –
Explore the Greenway Trust's conservation success stories in the Middle Fork Snoqualmie River Valley and learn how we're balancing the valley's healthy natural ecosystems with opportunities to safely explore this incredible wilderness. Hikers will start the morning with a hike up the Garfield Ledges trail, then stop by the gorgeous Middle Fork Gateway Bridge, and end the outing with lunch together at the Camp Brown day-use area. Come for the views, and stay for the intriguing stories you'll hear from longtime Greenway Trust leaders Mike Woodsum and Tor Bell.
Difficulty: Easy/Moderate (3 miles roundtrip and 830 feet of elevation gain combined for the day)
Location: North Bend area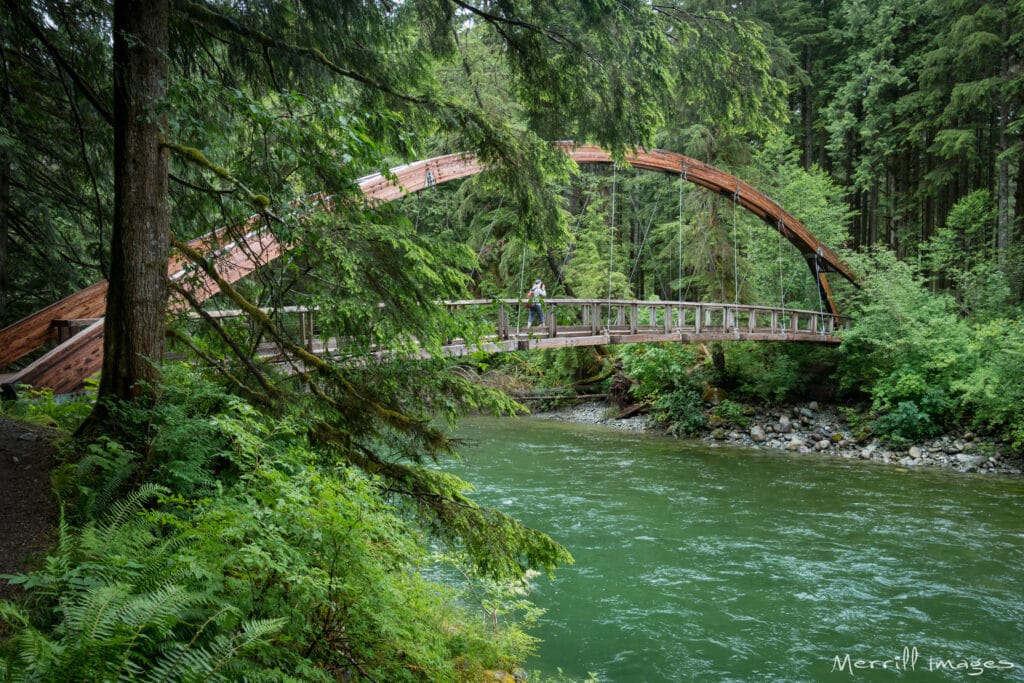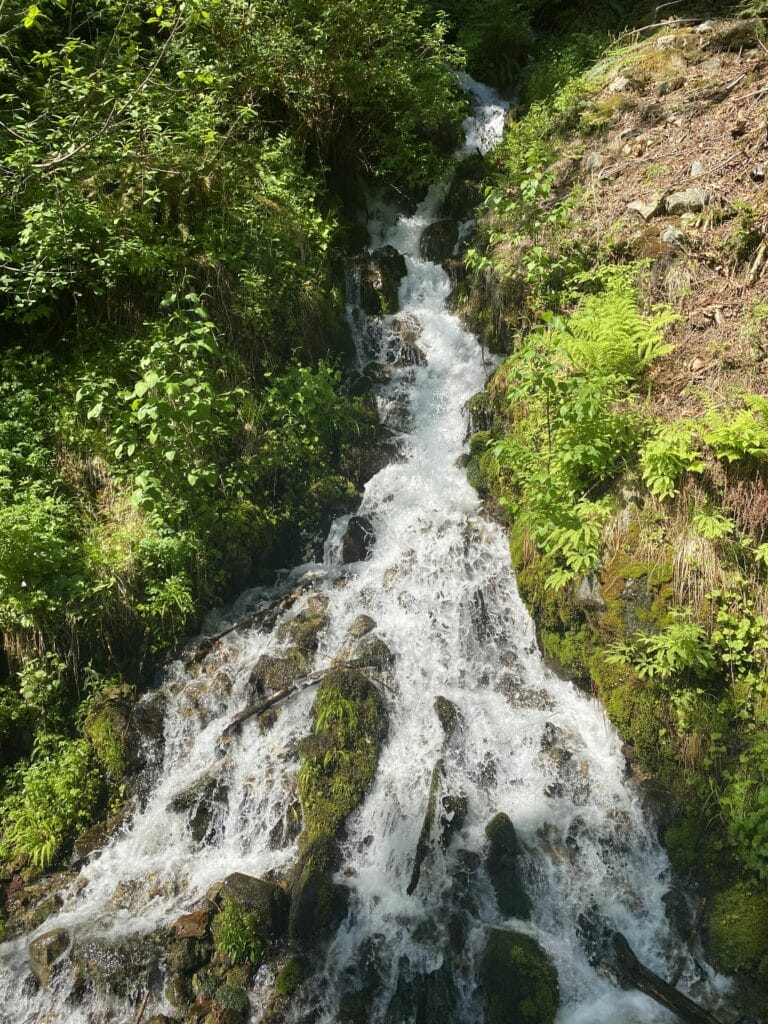 Teneriffe Falls Trail Hike
9:30 a.m. – 1:30 p.m.
– EVENT FULL –
Hike through past and present Greenway trail-building history with Mike Stenger, Recreation Projects Manager and Deloa Dalby, Greenway board member and trail volunteer as your guides. You'll be rewarded with a deeper understanding of sustainable trail design and spectacular waterfall views!
In 2017, the Greenway Trust and Department of Natural Resources built this trail to replace a popular boot path that was damaging the fish-bearing creek below. You'll learn how the new design and construction has made the route safer for people and wildlife alike, and see additional improvements that were recently completed on the trail by Greenway crew members and volunteers (and maybe you'll be inspired to become a future trails volunteer too!).
Difficulty: Moderate (5.6 miles roundtrip and 1,585 feet of elevation gain)
Location: North Bend area