Habitat Restoration at Salmon Creek Ravine
Habitat Restoration at Salmon Creek Ravine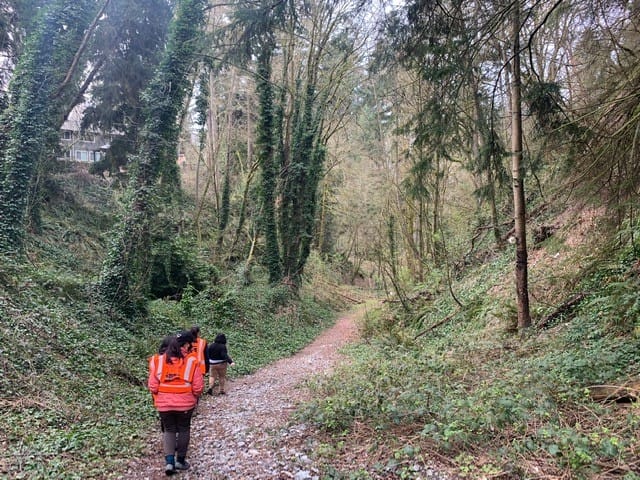 Register
Registration is closed for this event
Date & Time
Saturday, October 30, 2021 | 10-2pm
Project Difficulty
Moderate
Age Restriction
Open to all ages. Participants under 13 years old must be accompanied by an adult.
What to Bring
COVID-19 Update: We are dedicated to keeping volunteers and event leads safe during our events. Volunteers are required to follow our COVID-19 safety guidelines, regardless of vaccination status.

In addition to our COVID-19 safety guidelines, please be prepared with the following:

For safety, volunteers are required to wear:
Long pants made of sturdy material
Sturdy, close-toed shoes
Gloves (provided)
In addition, we recommend that participants bring:
Warm layers, especially during the fall, winter, and spring
Rain gear
Big sack lunch
Long sleeved shirt
At least one full water bottle
Small daypack for lunch, extra layers, etc…
Where to Meet and Parking Information
Parking Address: 12550 Shorewood Drive SW There is limited parking at this site, volunteers are able to park along the grassy shoulder by the wastewater treatment plant. Look for a Greenway sign and leader. We will walk together to the site. Our walking route includes a steep section of trail, and gravel/dirt walking trails. (Coordinates: 47.49568, -122.34998). Google maps: https://goo.gl/maps/xvZHMvFvkmY9RdKD7 There is a bus stop at the intersection of Ambaum Blvd SW and SW 116th St. See routes for 120 BURIEN TC (SB) or 120 DOWNTOWN SEATTLE (NB). If you take the bus, let your event leader know and a leader will wait for you at the bus stop.
Additional Information
The Mountains to Sound Greenway Trust is working with the City of Burien to restore habitat at Salmon Creek Ravine Park. The park is forested, minimally developed, with some social trails throughout. It follows the steep ravine of Salmon Creek and other tributaries, which flow into the Puget Sound. Though forested, the tree make up is a majority aging deciduous trees such as big leaf maple and alder, accompanied by many weeds such as English ivy and Himalayan blackberry. To support a thriving forest here, volunteers will assist in removing weeds and planting native plants, including coniferous trees and understory shrubs.  
In October, the Greenway Trust is celebrating our long-term partnership with Carter Subaru, whose support has assisted in the planting of over 200,000 trees since 2008.