Planting at Meadowbrook Slough
Planting at Meadowbrook Slough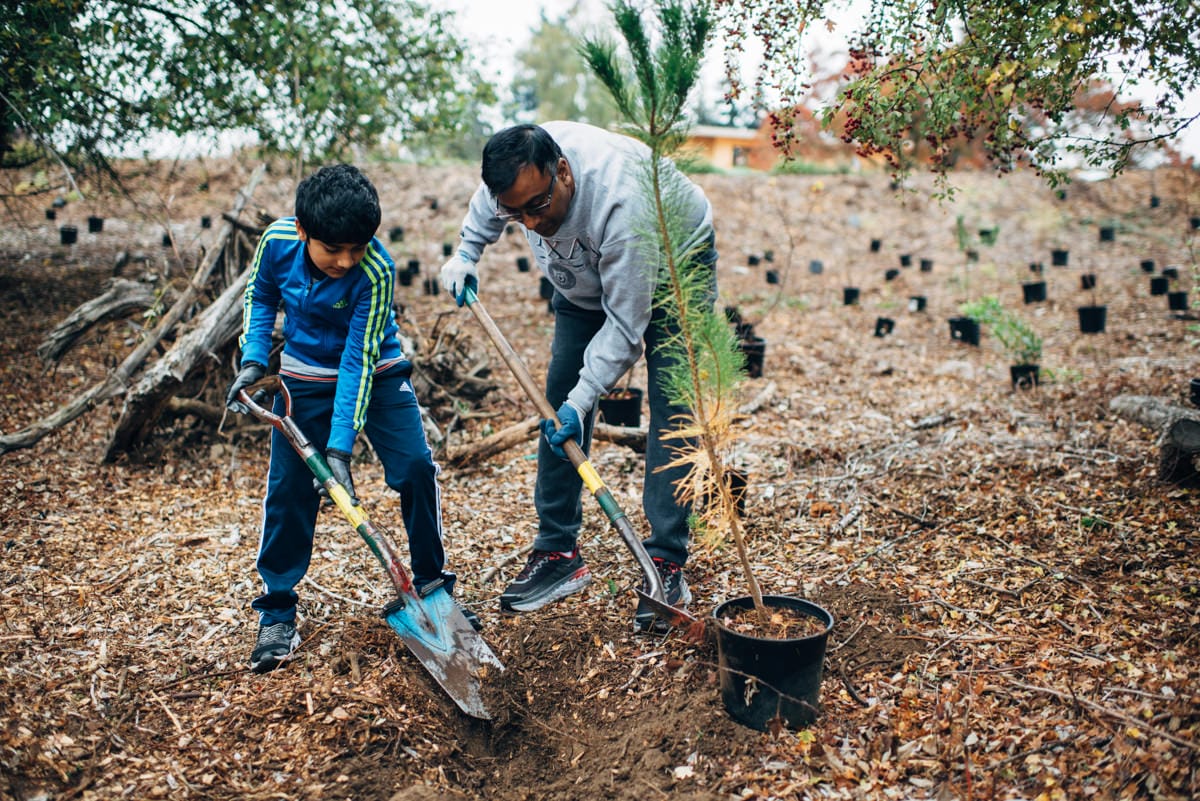 Register
Registration is closed for this event
Date & Time
Saturday, October 15, 2022 | 9am-12pm
Location
Meadowbrook Slough
Project Difficulty
Easy to Moderate
Age Restriction
Open to all ages. Participants under 13 years old must be accompanied by an adult.
What to Bring
COVID-19 Update: We are dedicated to keeping volunteers and event leads safe during our events. Volunteers are required to follow our COVID-19 safety guidelines, regardless of vaccination status. These include proof of vaccination for participants 12 years old and up, and being ready to wear a mask.
In addition to our COVID-19 safety guidelines, please be prepared with the following: 
For safety, volunteers are required to wear:
Long pants (we'll be working with tools, so no shorts!)
Sturdy, close-toed shoes (absolutely no sandals)
Gloves (provided)
In addition, we recommend that participants bring:
Warm layers, especially during the fall, winter, and spring
Rain gear
Big sack lunch
At least one full water bottle
Small daypack for lunch, extra layers, etc…
Where to Meet and Parking Information
For Volunteer Campaigns. Set when the GW Site is selected and can be overridden.Google maps: https://goo.gl/maps/vRUcBXunCzepy5fx9 Address: 39903 SE Park St, Snoqualmie, WA 98065 Volunteers will park at Centennial Fields Park parking lot. Plan to arrive by 8:45am to account for a 15 minute walk (through the dog park) to the project site. Follow Greenway event leads and signs. There is limited parking closer to the site, please contact your event lead, Dan Hintz at (206) 735-1027, if you plan on needing closer parking access.
Additional Information
Pulled from Project Site via Apex. Can be overridden.
Celebrate Green Snoqualmie Day this October with the Green Snoqualmie Partnership!
This event will take place in the floodplain of the Snoqualmie River, at Meadowbrook Slough. The Snoqualmie River is the largest river system in King County. This project site is part of Three Forks Natural Area, it contains juvenile trout habitat, and serves as a sanctuary and corridor for a broad range of wildlife including black bear, elk, cougar, eagle, deer, and river otter. The introduction of invasive plants such as blackberry and knotweed, which do not provide needed shelter and habitat for wildlife and fish, have contributed to the degradation of this sensitive habitat. In the past, volunteers and restoration crews have removed huge areas of blackberry and planted additional native trees and shrubs in their place
While enjoying sweeping views of Mount Si and Rattlesnake Mountain at the project site, volunteers will help in protecting the existing young native trees from herbivory (elk and deer munching!), clearing invasive plants, and planting native trees and shrubs.
This project is in partnership with the City of Snoqualmie, Forterra, and the Snoqualmie Tribe. As always, all of our planting projects are accomplished with support from Carter Subaru, the King County Flood Control District, and the Snoqualmie Watershed Forum.