Welcome New Board Members 2020
Each year the Mountains to Sound Greenway Trust welcomes new leaders onto our Board of Directors. The Greenway Board is made up of approximately 60 members who are elected to three-year terms at an annual meeting each June.
The Greenway Trust is composed of this Board of Directors, along with the Board of Advisors, Technical Advisory Council, a small but mighty staff and amazing volunteers and partners, representing a coalition of conservation and recreation organizations, citizen activists, businesses, and public agencies including state and federal land managers, two counties, and 28 cities, working together to conserve the 1.5 million-acre Mountains to Sound Greenway National Heritage Area that spans across the Cascades from central Washington to the Puget Sound.
Our 60-member Board models this collaborative coalition by bringing together leaders from environmental, business, government, and citizen interests, working with stakeholders on projects and practices that continue to lead the region in conservation, ecological restoration and sustainable growth.
This year we're thrilled to welcome eight new Directors and excited to introduce them!
Kristin Bail, Okanogan-Wenatchee National Forest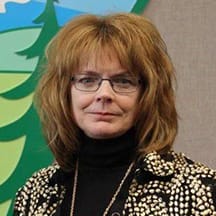 Kristin Bail joins us as the Supervisor of Okanogan-Wenatchee National Forest. Her 35-year career in public land management spans roles at the Bureau of Land Management and the US Forest Service in North Carolina, Arizona, Oregon and Washington, including experience supervising four national forests in Northern California. She has a degree in Geology from Washington State University.
Cathy Baker, The Nature Conservancy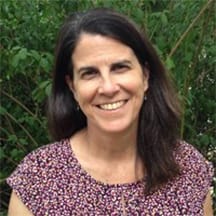 Cathy Baker joins us as the Director of Federal Government Relations with The Nature Conservancy's Washington Chapter, advancing conservation policy and funding priorities at the federal and state level. She has over 20 years of experience in legislative affairs, environmental policy, and public fundraising for conservation. Before joining TNC in 2005, Cathy worked as a policy analyst with the Washington State Legislature and the Seattle City Council. Early in her career, Cathy worked as a wilderness ranger with the National Park Service. She enjoys hiking in the Greenway and exploring wild places all over the West.
Warren Jimenez, King County Parks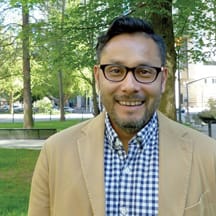 Warren Jimenez join us as the Director of King County Parks. He joined the King County Parks team in November 2019, after serving as the Executive Director of the Intertwine Alliance in Portland. Warren's prior roles include being the Assistant Director for Portland Parks & Recreation, Chief of Staff to Former Portland Mayor Sam Adams as well as being part of the Conservation Finance Team at the Trust for Public Land.
Melanie Kitzan, Allen Institute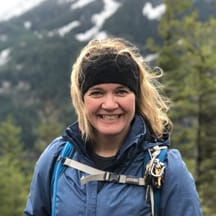 Melanie Kitzan joins us as Associate General Counsel at the Allen Institute. Melanie grew up in North Dakota, and for the past twenty years has called Washington home. She has a law degree and a PhD in Immunology. Melanie lives in North Bend with her three daughters and four dogs, all of which love the trails. Melanie also does volunteer trail work through the North Cascades National Park, where her partner manages the wildlife biology program.
Ben Mayer, K&L Gates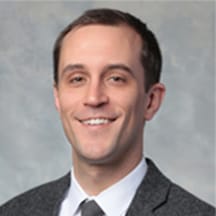 Ben Mayer joins as an Associate at K&L Gates, where he is an energy and environmental attorney. Prior to becoming a lawyer, Ben served in the Army, including a tour in Iraq. He is a Woodinville native (before it was wine country) and cherishes the Pacific Northwest. Ben currently lives in Beacon Hill with his wife and two young children.
Amanda O'Rourke, CPA, Greenwood Ohlund & Co.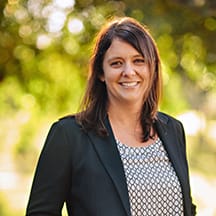 Amanda O'Rourke joins us as a Partner at Greenwood Ohlund, a mid-sized accounting firm in North Seattle. She works with closely held businesses, nonprofits and individuals. She was formerly the board chair of the Washington State Society of CPAs, a board member for the Seafair Foundation and a member of 501 Commons Finance Committee. Amanda earned her BA in Accounting from the University of San Diego and a certificate of Nonprofit Management from the UW. Amanda lives in Ballard with her husband and two kids.
Meredith Shank, Social Venture Partners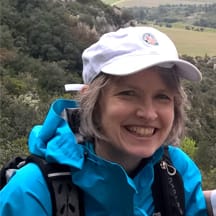 Meredith Shank joins us from Social Venture Partners, where Meredith has supported local organizations working at the intersection of environment, equity and economics as a Partner since 2010. Meredith is passionate about empowering youth to become champions for clean water through the Mountains to Sound Greenway's Clean Water Ambassadors program and WWU's Salish Sea Studies program. Meredith grew up outside Boston, earned a degree at Harvard University in Biology and an MBA from the University of Virginia Darden School of Business. Meredith moved to Seattle in 1987 with her husband Craig in search of a lifestyle that balanced work with love of the outdoors. She is a hiker, sailor and organic gardener.
Jody Weil, Mt. Baker-Snoqualmie National Forest
Jody Weil joins us as the Supervisor of Mt. Baker-Snoqualmie National Forest. Jody formerly served as Deputy State Director for Resources and Planning at the Bureau of Land Management in Arizona, part of a 30-year career with BLM in public affairs and communications, fire and forest management, and recreation, trails, and youth programming. During her tenure, she dealt with high-profile issues as the Sugar Pine Mine and Malheur Wildlife Refuge events. Jody enjoys spending time in the great outdoors and walking her dogs.
We are also welcoming a new member to our Board of Advisors!
Jen Brenes, King County Search and Rescue Association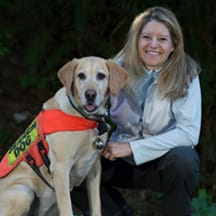 Jen Brenes joins our advisory board as the President of King County Search and Rescue Association. Jen joined search and rescue in 2011 as a K9 handler but when her children were born she shifted to leadership positions within SAR. Jen has a BS in Business Management from San Diego State University and started serving on non-profit boards when she was a teenager. She's a full-time mom to her 7-year old daughter and 5-year old son, plus a couple of active 4-legged kids – her retired SAR dog Belle and a horse named Lucky. Jen was a guest speaker for the Greenway Trust 2020 Virtual Breakfast, where she described some experiences of the volunteers running rescue missions in King County and helped us share the message to recreate responsibly.
---
Every member of the Greenway Trust Board plays a critical role in helping the Greenway Trust achieve our goals and fulfill our mission. A subset of the full Board of Directors serves on the Executive Committee, which functions as the primary governing body of the Greenway Trust and makes recommendations on legal, fiscal, and operational matters. Learn more about our governance structure and committees here.
We are always seeking new people and organizations that bring geographic representation across the Greenway as well as diverse perspectives and expertise. If you are interested in sharing your time and talent, or simply learning more, we'd love to hear from you! Please reach out to info@mtsgreenway.org