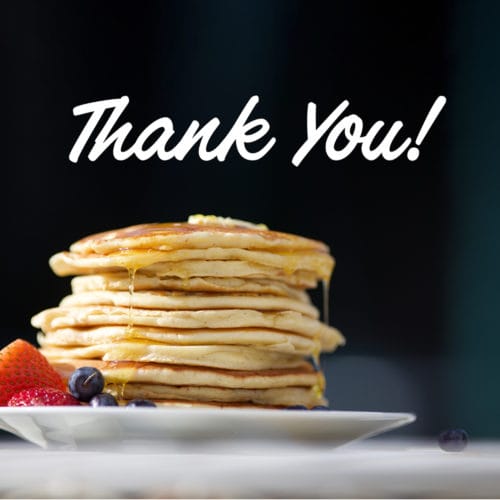 Thank you for helping us turn broken eggs into a really awesome omelette!
When we cancelled our in-person breakfast and shifted to a virtual giving event, there was a lot of uncertainty. Uncertainty around how engaged people would be with this new format, how the logistics would work, and what losing our largest single source of operating funds would mean for the future of our organization. But one thing that was never in question, and has been reaffirmed ten-fold…We have an incredible community of Greenway supporters.
How did we stack up against our goal?
We set an ambitious goal of $100,000, and are thrilled to announce that with your help, we have raised over $135,000! We really needed you, and you came through. A big THANK YOU to all of our supporters and sponsors who made our Annual Breakfast a success! We can't wait to get back to our mission of conserving and enhancing this beautiful landscape.
If you have not yet made a gift, there's still time to take part in our mission by donating today!
Watch the Virtual Breakfast
Hear from special guests like Jennifer Brenes, President of King County Search and Rescue!