Restoration and Trail Work Across the Greenway in 2020
This year the Mountains to Sound Greenway Trust made some necessary and drastic adjustments to how we operated. Our office staff switched to working remotely (and still are!), but it was important for our Trail and Restoration Crews to continue to work on the ground.
So, we problem solved. We created protocols for the Trail and Restoration Crew so that they were able to safely do trail maintenance, to remove invasives, and to plant trees. They were able to keep working in the Greenway albeit in a different way than any of their predecessors. And at the end of their season there was a LOT to show for it…
Restoration Crew Accomplishments
This year the Restoration Crew worked on 41 projects. Their projects focused on salmon recovery, urban forests, right-of-way invasive weed control, and wetland restoration. Altogether they worked on more than 400 acres of restoration! They worked with 15 public agencies and 2 private groups, including… 
King County DNRP (3)
King County Healthy Lands Program (3)
Washington State Parks (4)
Washington State DNR (2)
US Forest Service (3)
Seattle City Light (1)
City of Seattle (1)
City of Shoreline (1)
City of Mercer Island (2)
City of Issaquah (9)
City of Woodinville (2)
City of Snoqualmie (2)
City of North Bend (4)
Friends of Fall City (1)
Rowley Properties (1)
Issaquah Creek and Raging River knotweed campaigns (hundreds of private landowners!)
Highlights by the numbers
They planted 7,790 native trees and shrubs in February and March 2020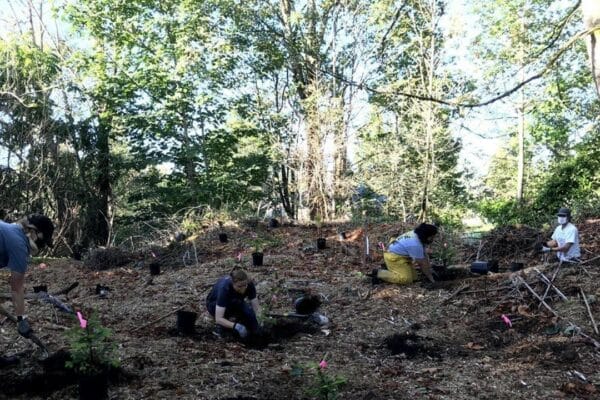 They also planted 3,971 native trees & shrubs this fall
They completed monitoring & data collection at Stossel Creek and several wetland mitigation projects with City of Issaquah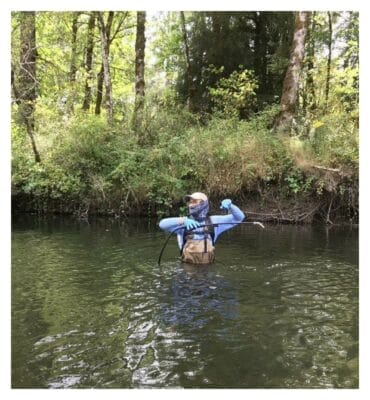 They did 25 miles of noxious weed survey & control on Forest Service Roads
Trail Crew Accomplishments
The Trail Crew completed maintenance on 46 miles of trail, including some remote miles of trail that don't often get the attention they truly need, such as the upper Middle Fork Trail.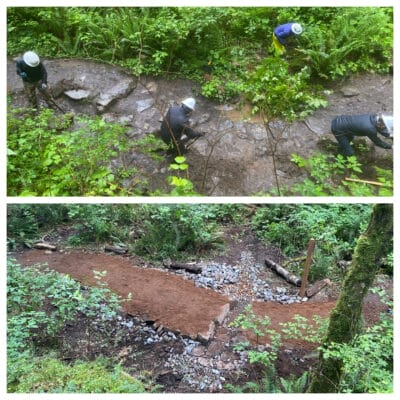 They removed ~120 trees or hazards
While their presence was limited in Kittitas, they supported and prepared materials for a highly successful volunteer project and picnic structure restoration at the Salmon la Sac Campground.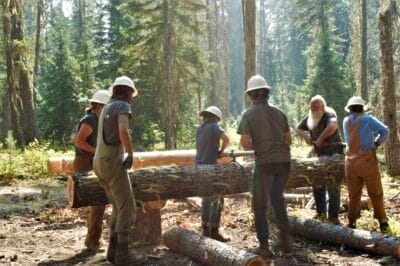 Thanks to our amazing crews for another great season and for making the most out of what 2020 has to offer! To learn more about other accomplishments throughout the Greenway this year, check out our Parade of Accomplishments from our Annual Dinner. Interested in joining the Greenway crews for the 2021 season? We're hiring now! Learn more here.