Mountains to Sound Greenway Virtual Annual Dinner
On Wednesday, December 9 we took our dinner to Zoom! We carried on our longstanding tradition of recognizing the achievements of our partners during the Parade of Accomplishments, and honoring impactful people through the Greenway Hall of Fame and Jim Ellis Spirit Awards. We celebrated the 30th anniversary of the Mountains to Sound Greenway by reflecting on shared memories and a glimpse at just some of what's been accomplished together over the years. And our inspiring panel helped us all think ahead to what the next 30 years may hold.
Couldn't attend but still want to support? You can make a donation to help us further our mission.
Watch the dinner in its entirety below!
Meet Our Panelists
Sally Jewell, US Secretary of the Interior, 2013-17; Former President, Greenway Trust
As Secretary of the Interior under President Obama, Sally Jewell applied lessons learned as a Mountains to Sound Greenway Trust board member for 22 years in supporting a collaborative, landscape-level approach to sustainable natural resources management. She engaged deeply with indigenous communities across the country in upholding treaty rights and honoring cultural practices, and focused efforts on connecting all people to nature, especially youth. Prior to serving on President Obama's cabinet, Jewell was President and CEO of REI. Since leaving Government, she has engaged deeply with students at Harvard, the University of Washington, and several youth-serving organizations, helping new generations of leaders apply their diverse skills in shaping a future that is both economically successful and environmentally sustainable. Jewell is active on several corporate and non-profit boards and is committed to working collaboratively to address our world's environmental challenges. She enjoys frequent outings in the Greenway with family and friends that renew her energy and nurture her soul.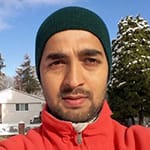 Allan Kafley, Multicultural Outreach Manager, ECOSS
Allan's strong desire to connect with nature while growing up in a refugee camp turned into his passion and belief that inclusive outdoor recreation opportunities should be available to everyone. His work with ECOSS as a multi-cultural outreach manager helps reduce the barriers many refugee and immigrant communities face, empowers people to connect with their natural world, and makes the outdoors a more welcoming place. For this pivotal role and his leadership, Allan was honored with the Sustainability Leadership Award and WWRC Forward Award.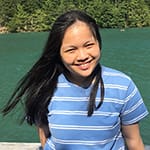 Nha Khuc, 2019 Mountains to Sound Greenway Clean Water Ambassador
Nha is a senior at Highline High School and was part of the Clean Water Ambassadors internship class of 2019. With the help and support from the Clean Water Ambassadors leaders, she made a plan, gathered her friends, and started an environmental club, of which she now serves as president. The internship also led her to work with community organizations to propose a solar installation for her school.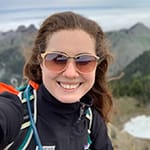 Nicky Pasi, Upper Yakima Basin Community Coordinator, Greenway Trust
Nicky collaborates with organizations, individuals, and agencies to improve recreational access and engage communities in stewardship of their lands and waters. She facilitates projects like Towns to Teanaway, the East Cascades Recreation Partnership, and the Teanaway Community Forest Goal 5 Group. Nicky's past experience includes leading community outreach and advocacy for the Yakima Basin Integrated Plan, working as a naturalist and environmental educator in Miami, Florida, and coordinating volunteer efforts for animal services organizations.