Each year at our Annual Dinner, we celebrate individuals and organizations who have made a great impact within the Mountains to Sound Greenway and embody our values. You can read more about the awards and recipients below, and click here to view the achievements celebrated in our 2022 Parade of Accomplishments (plus a few bonus items!).
Greenway Hall of Fame
The Greenway Hall of Fame honors those whose contributions have left a permanent and positive legacy on the Mountains to Sound Greenway, and who inspire all of us to do our own part to care for this amazing place.
2023 Recipient: Sue McLain
With gratitude for two decades of leadership and support of the Mountains to Sound Greenway Trust; for finding time to chair committees, recruit long-term sponsors, attend meetings and events despite the intense demands of a senior leadership career at Puget Sound Energy. With appreciation for the sincere care, insight, and yes – tough love to build relationships with and strengthen Greenway staff; for fostering a lasting and fruitful connection between the Greenway Trust and the equestrian community; for championing and sponsoring key trail improvements in the Issaquah Alps and elsewhere. With enduring gratitude for always stepping forward and stepping up when the Greenway was in need.
---
Jim Ellis Spirit Awards
The Jim Ellis Spirit Award honors the example that he set from the very beginning of the Greenway, recognizing individuals who embody the Greenway values of collaboration, inclusion, trustworthiness, positivity, and pragmatism.  These values guided Jim's life of service and they infuse every aspect of our work.
2023 Recipients: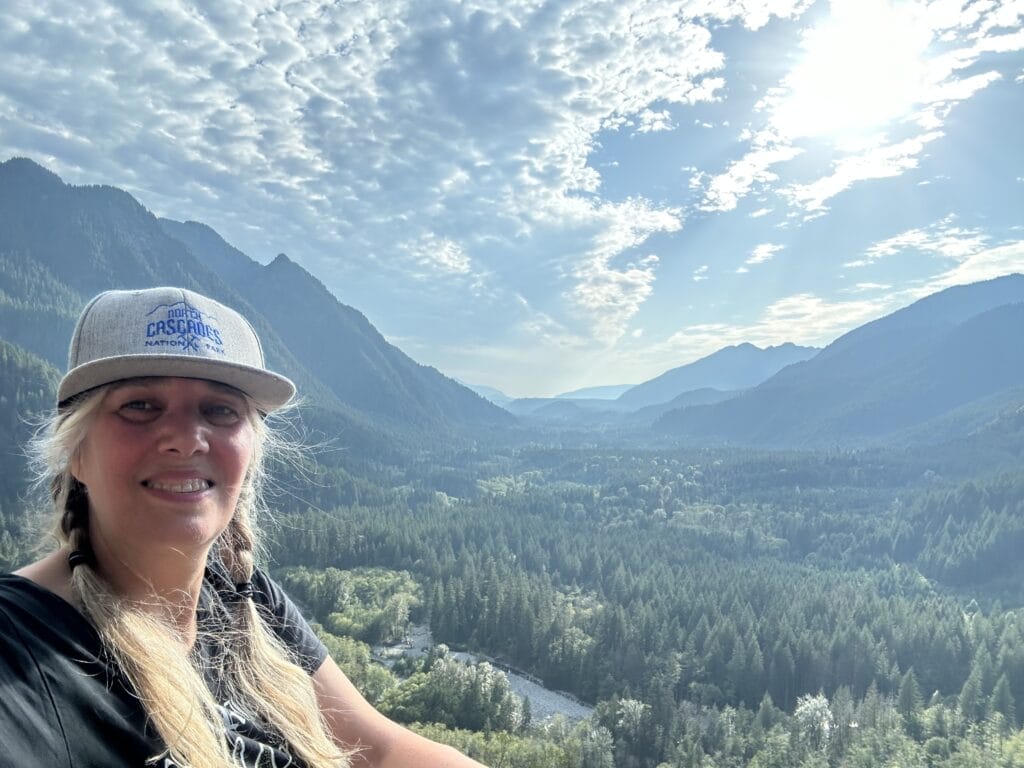 Laura Cooper
In recognition of her extraordinary design expertise and creativity in enhancing treasured places across the Mountains to Sound Greenway National Heritage Area; for creating recreation facilities across multiple jurisdictions that protect the natural environment and interpret natural and cultural resources from Tiger Mountain to the Middle Fork Snoqualmie to the Teanaway; for her collaborative, sincere, and humble approach to caring for public lands; for her beautiful sketchbook where ideas take shape; and for her significant restoration and recreation accomplishments across lands managed by the Washington State Department of Natural Resources for all to enjoy.
David Dunphy
In recognition of his passion for engaging young people in responsible outdoor adventure and respectful stewardship of natural lands through his work at the Youth Experiential Training Institute; for his natural ability to build partnerships and inspire future community leaders; for voluntary leadership on search and rescue missions in the Cascades; for his stewardship of historic YMCA Camp Terry and his volunteer service across the Mountains to Sound Greenway National Heritage Area; and for his enthusiasm, positive demeanor and collaborative spirit.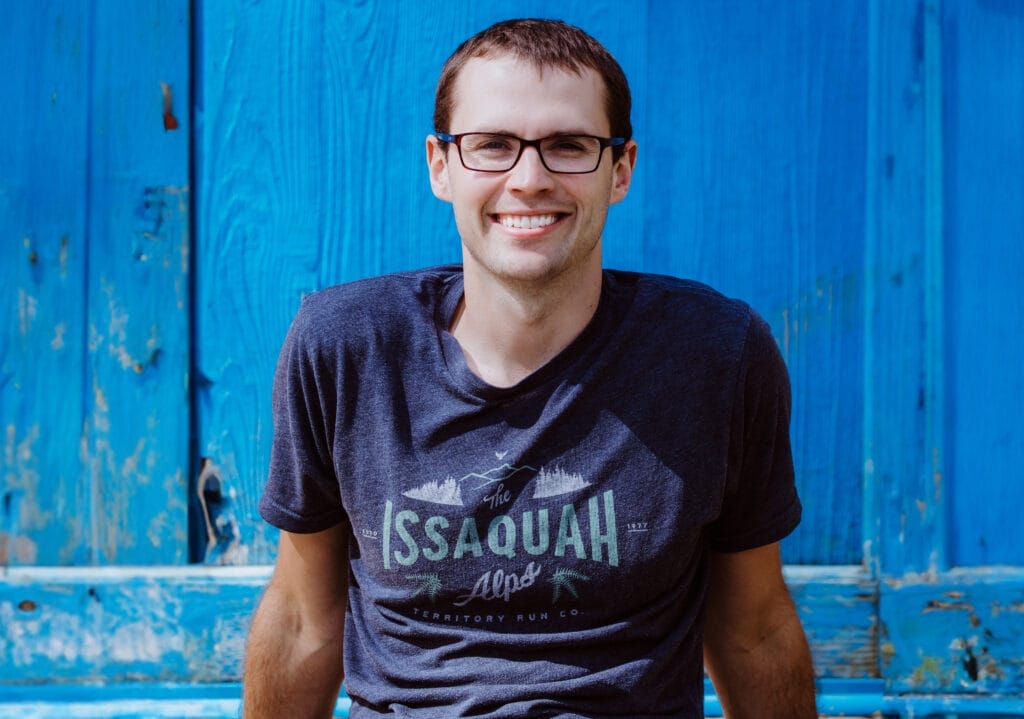 Helen Lau
In recognition of her collaborative and partnership-based approach to conservation across the Okanogan-Wenatchee National Forest and the Mountains to Sound Greenway National Heritage Area; for her willingness to share her extensive knowledge of flora and fauna and thoughtful approach to the intricacies of ecological restoration; for building expansive community partnerships that support outdoor education and care for natural lands; for her ingenuity in moving complex projects forward; and for her dedication, commitment, creativity, and passion for the natural lands of the Pacific Northwest.
Past Recipients: Hall of Fame
1995 – Builders
Charles Bingham, Priscilla Collins
2000 – Builders
Jennifer Belcher, Slade Gorton
2002 – Builders
Ron Sims, Cleve Pinnix
2007 – Builders
The Osberg Family, Nancy Keith
2012 – Builders
Peter Goldmark
1995 – Pathfinders
Brian Boyle, Harvey Manning
2000 – Pathfinders
The Boeing Company, Martin Rosen, Ted Thomsen
2002 – Pathfinders
Jim Ellis
2003 – Pathfinders
Ken Konigsmark
2012 – Pathfinders
Sally Jewell
2014 – Pathfinders
Bill Chapman
2016 Hall of Fame
Doug and Kristi McClelland, Peter Goldmark
2018 Hall of Fame
Tom Gibbs
2019 Hall of Fame
Terry Lavender
2020 Hall of Fame
Charlie Raines
---
Past Recipients: Jim Ellis Spirit Awards
2017
Aleta Eng, Dave Peterson
2018
Craig Mabie, Matt Mechler, Kelly Heintz
2019
Nikki Fields, Scott Nicolai, Sasha Shaw, Brian White
2020
Paul Schmitt, Andrea Imler, Taldi Harrison
2021
Cristy Lake, Katherine Hollis, Patricia Garvey-Darda 
2022
Gabbi Gonzales, Deb Davis, Alex Weinberg
---
Certificates of Merit
1995
Joanna Buehler, Craig Lee, Gary Locke, Cleve Pinnix, Terry Wallgren
1996
Mark Boyar, Michele Brown, Aubrey Davis, Pete Machno, Lee Springgate
1997
Paul Carkeek, Wade and Tania Holden, Jack Hornung, Maryanne Tagney Jones, Larry Phillips, Arlene Wade
1998
Bill Dues, Ruth Ittner, Morris Jenkins, Cascade Land Conservancy, Doug McClelland, Osberg Family, Ron Sims
2000
EarthCorps, Jim Lyons, Faith Roland, Mark Sollitto, Washington Trails Association, Everett White, Youth Volunteer Corps
2001
Jeanne Ehrlichman Bluechel, Bonnie Bunning, Jerry Henry, Tara Houck, John Karlson, Peggy Leonard,Margaret Macleod, Mary Norton, Paul Schell
2002
Sally Luttrell-Montes, David MacDuff and Talus, Harry Morgan, Charlie Raines, Staff of Lake Sammamish State Park, Ira Spring/Spring Family Trust for Trails, Washington Wildlife and Recreation Coalition
2003
Paul Cooke, Joan Simpson
2004
Dave Battey, Fuzzy Fletcher, Leon Kos, Faris Taylor
2005
Rich Grillo, Louis Musso, Janet Wall
2007
Sue McLain, Dennis Neuzil, Joan Thomas
2008
Peter Spiro, Doug Sutherland
2013
Carter Subaru, Ava Frisinger