Celebrate Earth Month in the Mountains to Sound Greenway National Heritage Area
Every year on April 22, Earth Day marks the anniversary of the birth of the modern environmental movement. The day was first celebrated in 1970, and nearly 200 countries are engaged! Right here in the Mountains to Sound Greenway National Heritage Area, vital work is happening every day, making a tangible difference in the fight against climate change.
Our team members carry out critical restoration projects, reviving riverside habitats that improve endangered salmon species' chances of survival, and returning wetlands to a more natural state that can slow and absorb rising waters.
Greenway teams are also ramping up trail projects for this spring and summer that will help people recreate responsibly in the Greenway while preserving sensitive ecosystems, modeling a balance between connecting with nature and protecting its ability to support life.
Some staff invest time to patiently coax native saplings into vigorous young trees that will someday become giants, transforming carbon dioxide into wood and roots, while providing shelter for forest wildlife and releasing oxygen that we breathe in. Meanwhile, other staff focus on expanding and deepening the reach of our award-winning education program, lifting up young people as agents of longed-for change and the next generation of nature's caretakers.
These sorts of tangible efforts provide hope that together we will find ways to confront the myriad challenges of a changing climate. And it starts right here with all of us.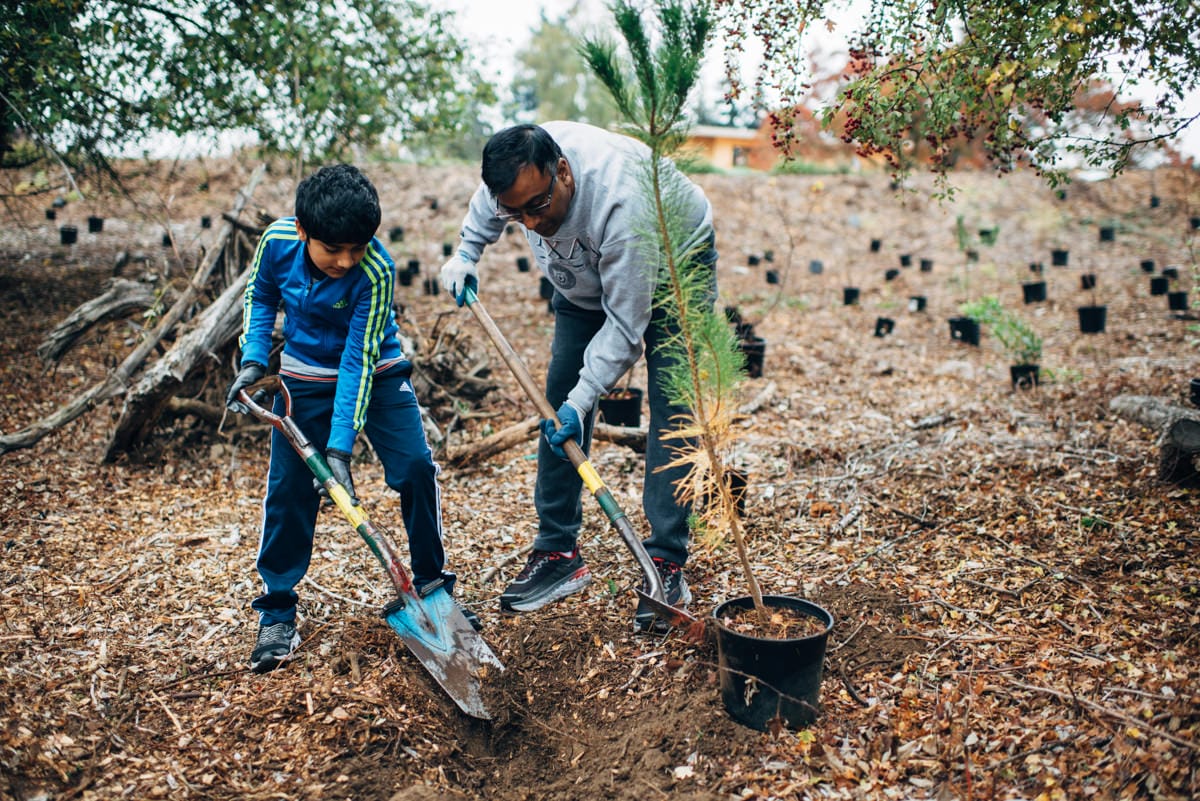 The Power of Partnerships
Our work would not be possible without our incredible supporters, including the partners who invest so much to help further our mission. One such partner has been with us for 14 years: Carter Subaru.
Our relationship with Carter Subaru spans back to 2008 when they made a commitment as part of their "On the Road to Carbon Neutral" program to reduce their carbon footprint by offsetting emissions through native tree plantings. So what does that actually mean? For every test drive, Carter Subaru donates to the Greenway Trust to plant a native tree. Every time a car is purchased, an additional three native trees are planted! To date, we have planted more than 225,000 native trees thanks to Carter Subaru in the Greenway NHA, and that number continues to grow with every test drive and purchase. (Learn more about our relationship here).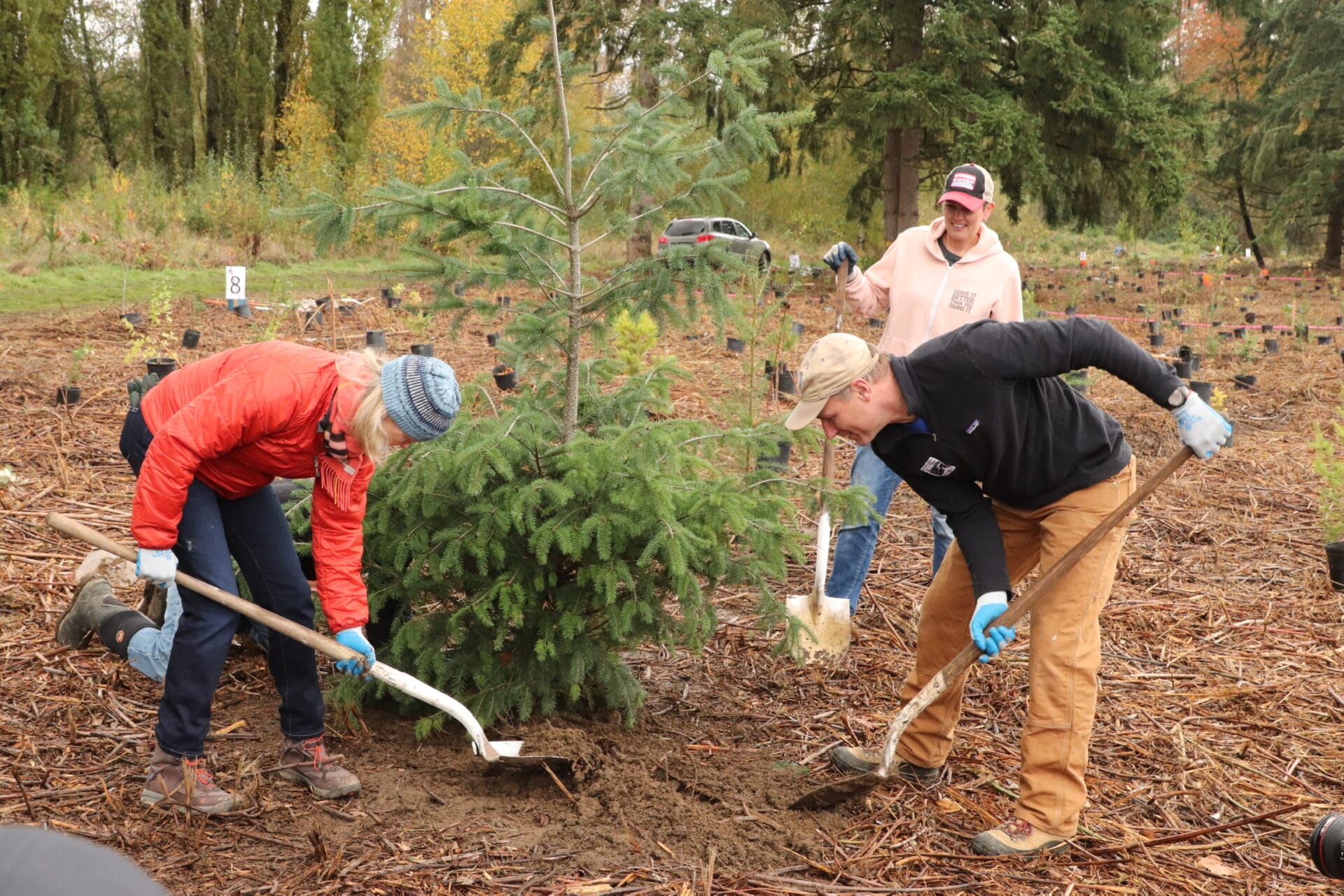 How You Can Get Involved:
There are many ways you can get involved to make a difference in the Greenway NHA, and we're teaming up with Carter Subaru all month long to help get the word out!
Join us at an upcoming volunteer event
We are so happy to share that our volunteer program is back up and running, and we'd love to have you join us at an upcoming event. You'll have the opportunity to get hands on doing important habitat restoration work out on the Greenway NHA landscape or help care for baby trees and plants at our native plant nursery.  
Check out our calendar for current opportunities and sign up for our e-newsletter to stay in the know about future events as well!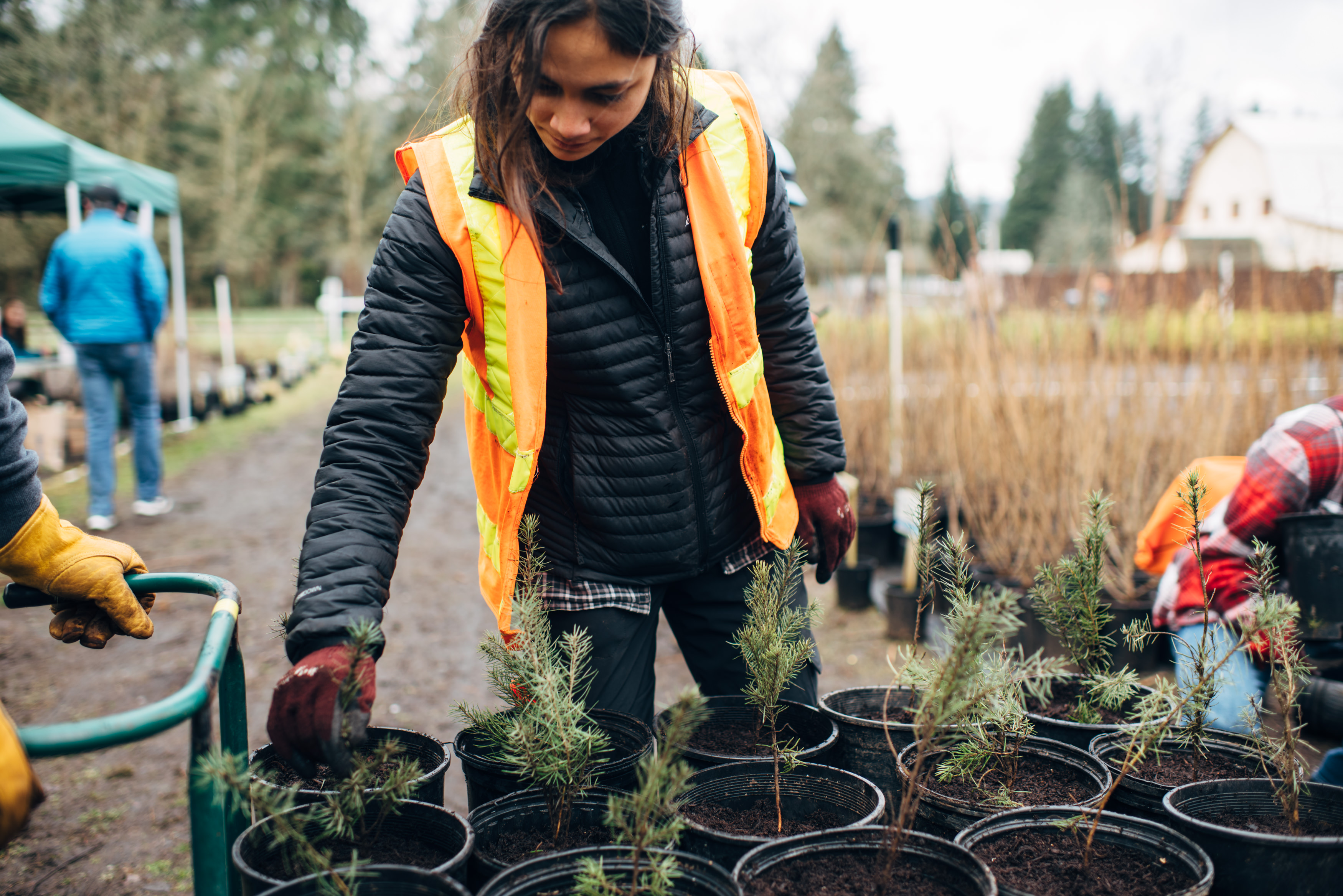 Support organizations that are doing important work for under-resourced communities
According to a 2021 EPA analysis: "the most severe harms from climate change fall disproportionately upon underserved communities who are least able to prepare for, and recover from, heat waves, poor air quality, flooding, and other impacts. EPA's analysis indicates that racial and ethnic minority communities are particularly vulnerable to the greatest impacts of climate change."
We believe it's important to support organizations who are working directly with these communities, such as the Duwamish River Community Coalition and ECOSS. Take some time this Earth Month to learn more about this topic and discover other organizations that you can support who are doing important work in this space.
#RecreateResponsibly and help keep the Greenway NHA trash-free!
Public lands are important for so many reasons and provide direct benefits to wildlife, forest health, water quality, and to people and public health. The pandemic has spotlighted just how important and cherished these spaces are for our communities, and these areas require long-term care and protection. With more than 100,000 acres of public land in the Greenway NHA, there are endless opportunities to be a good steward.
During Earth Month and all year long, we encourage you to #RecreateResponsibly and practice Leave No Trace principles. If you aren't familiar with these topics, Earth Month is a great time to learn more and make a commitment to be part of caring for this landscape.
Another simple way that you can make a big impact is by picking up trash. We put together some handy resources to help you do this safely. Think an area is clean? Take a closer look! Trash can be hiding in brush and may be hard to spot at first. You should also keep an eye out for microtrash, which is a bigger problem than you might think.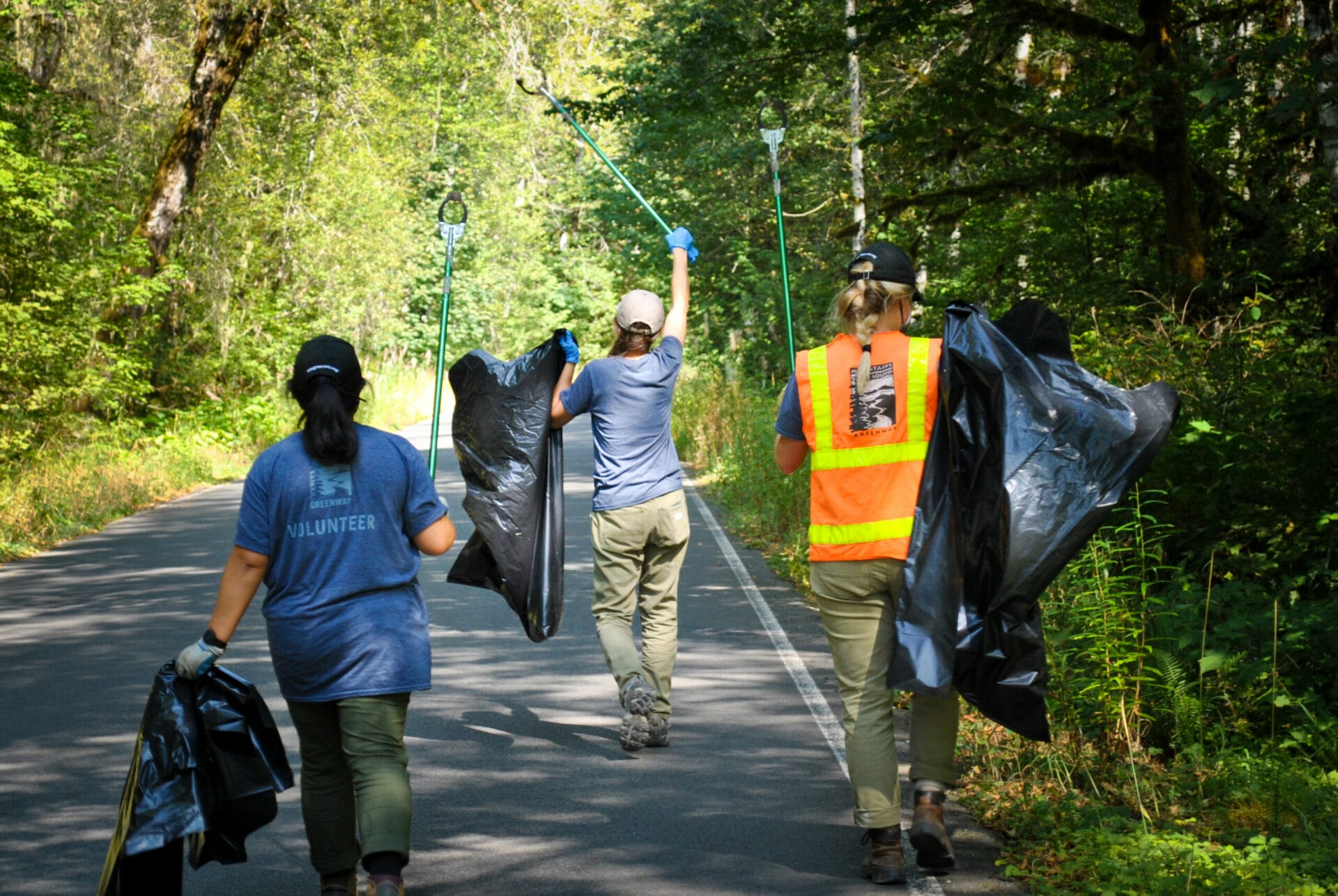 Close out Earth Month at our annual Spring Breakfast event (in-person this year!)
We hope that you're feeling inspired to take action this Earth Month right here in the Greenway NHA, and there's no better way to close out the month than by gathering with other members of the Greenway Trust community! You're invited to our Spring Breakfast happening at Lake Sammamish State Park on Friday, April 29, 2022 at 11 a.m. Following the event, there will also be optional tours and experiences that allow you to dive in and take a closer look at the Greenway Trust's mission in action.  
You can learn more and RSVP for the Spring Breakfast and optional tours (separate registration) here. Unable to attend but still want to support our work? We welcome and greatly appreciate donations at any time.