Denny Creek Trailhead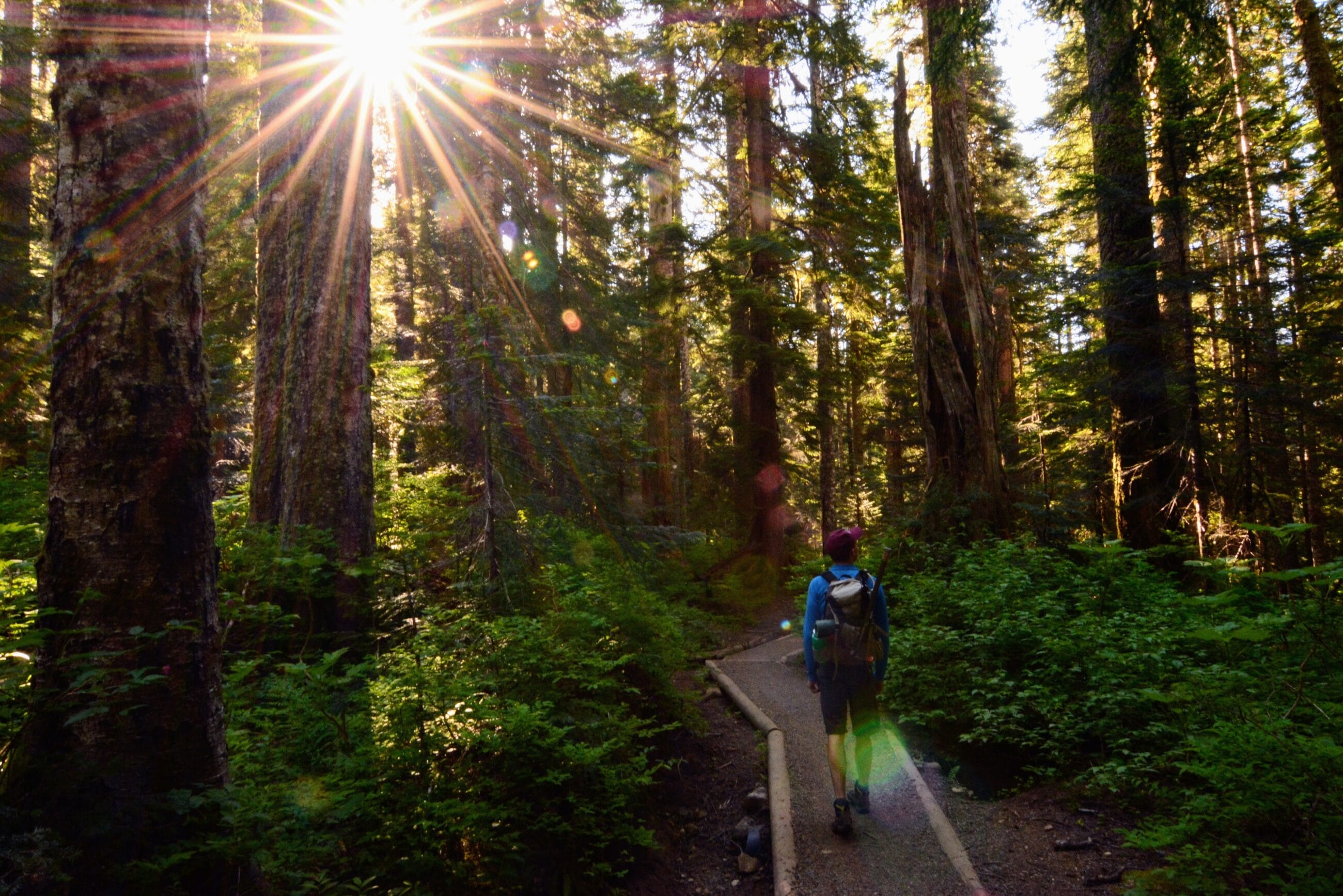 Denny Creek runs on the west side of Snoqualmie Pass and its trail, through old growth forest to waterfalls and waterslides, is one of the most popular access points to the Alpine Lakes Wilderness. Visitors approaching the trailhead will see a series of rustic cabins, built with the advent of the Sunset Highway in 1905. These cabins, constructed under a USFS Special Use Permit for recreational use only, were developed during the 1920s and 1930s, as summer and winter recreation at Snoqualmie Pass became increasingly popular, with an additional wave of construction occurring after World War II. Parts of the old wagon road can be seen near the Denny Creek campground, which is one of the oldest campgrounds on the Mount Baker-Snoqualmie National Forest. The area is named for Arthur A. Denny, leader of the Denny Party who were among the first white settlers of Seattle. Denny had mining claims in the area.
Note this heavily used trailhead has limited parking. Take care to park off the right-of-way and do not block driveways.
Pass or Permit Required:

Pass: Northwest Forest Pass | Learn More

More Information:

Location:

North Bend, WA | Google Maps
Greenway Trust Priority Area:
Map Categories: