Trupanion at Salmon Creek Ravine
Trupanion at Salmon Creek Ravine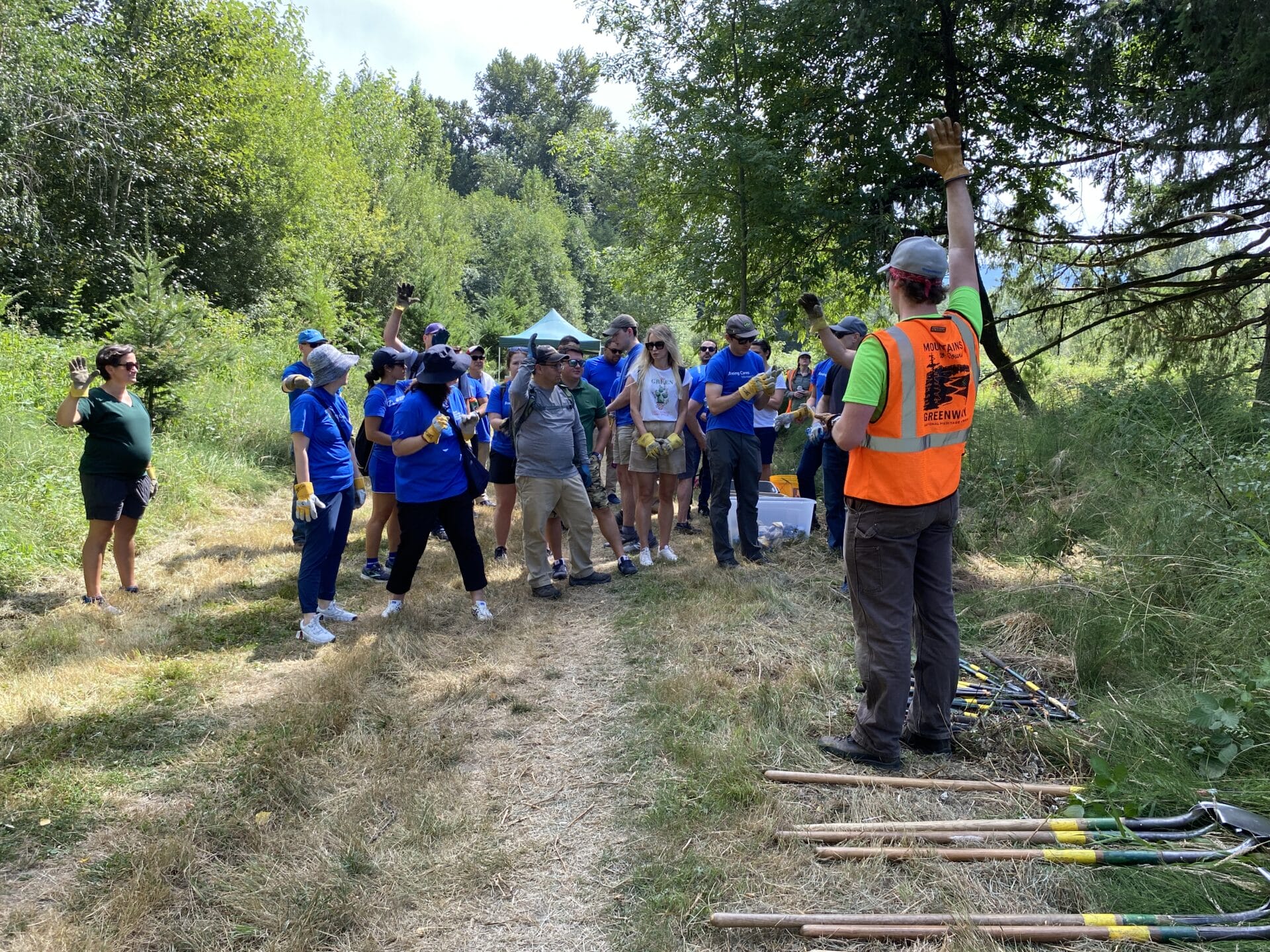 Date & Time
Thursday, October 5, 2023 | 10am-12pm
Priority Area:
Project Difficulty
Moderate
Age Restriction
Open to all ages. Participants under 13 years old must be accompanied by an adult.
What to Bring
COVID-19 Update: We are dedicated to keeping volunteers and event leads safe during our events. Volunteers are required to follow our COVID-19 safety guidelines, regardless of vaccination status.

In addition to our COVID-19 safety guidelines, please be prepared with the following:

For safety, volunteers are required to wear:
Long pants made of sturdy material
Sturdy, close-toed shoes
Gloves (provided)
In addition, we recommend that participants bring:
Warm layers, especially during the fall, winter, and spring
Rain gear
Snacks for breaks
Long sleeved shirt
At least one full water bottle
Small daypack for food, extra layers, etc…
Where to Meet and Parking Information
Volunteers will meet & park at a small parking area. Look for a Greenway truck and volunteer leads in orange vests. Carpool is highly recommended as this space can fit no more than 7 cars. Address: 12550 Shorewood Dr SW, Burien, WA 98146 Directions: https://goo.gl/maps/BMJhpJGukoEREE967
Additional Information
The Mountains to Sound Greenway Trust is working with the City of Burien to restore habitat at Salmon Creek Ravine Park. The park is forested, minimally developed, with some social trails throughout. It follows the steep ravine of Salmon Creek and other tributaries, which flow into the Puget Sound. Though forested, the tree make up is a majority aging deciduous trees such as big leaf maple and alder, accompanied by many weeds such as English ivy and Himalayan blackberry. To support a thriving forest here, volunteers will assist in removing weeds and planting native plants, including coniferous trees and understory shrubs.