Trick-Or-Treat Street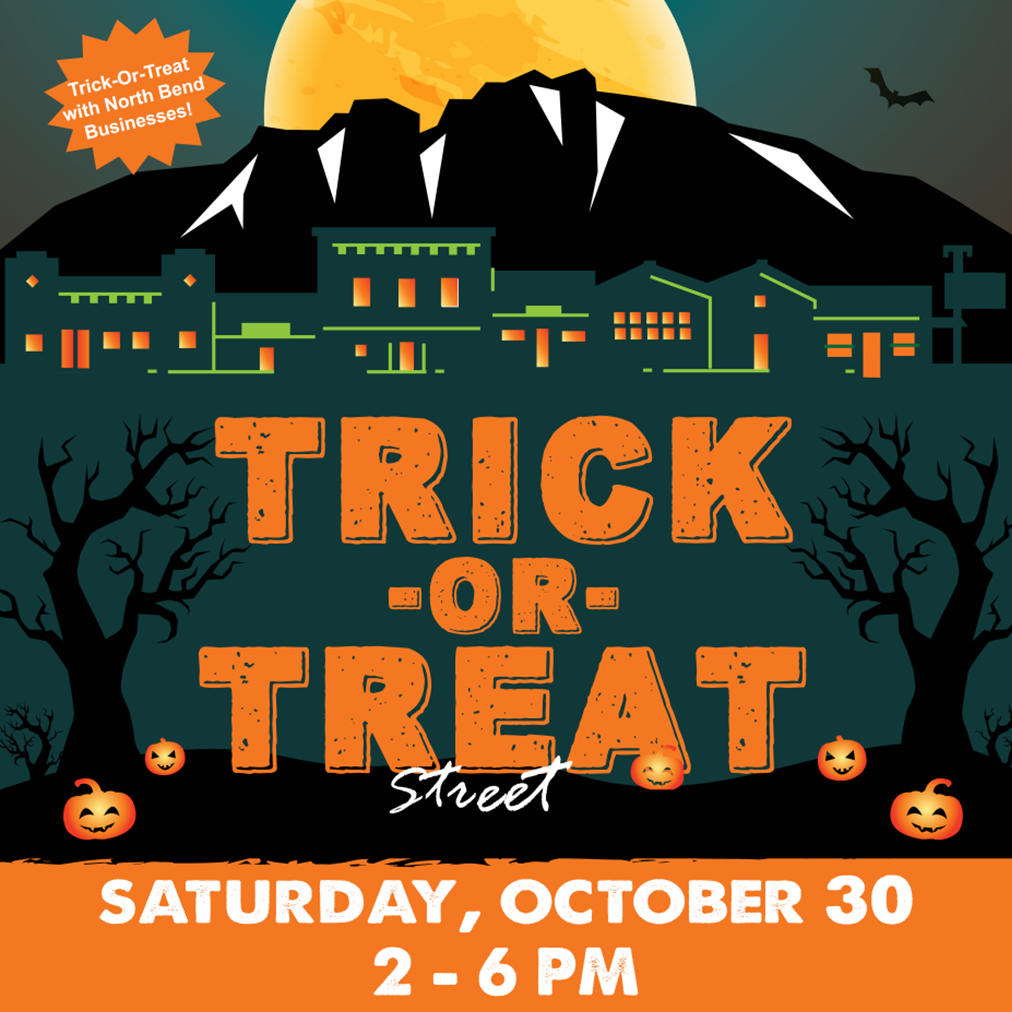 Date & Time
Saturday, October 30, 2021
Priority Area:
Additional Information
Enjoy live music and trick-or-treating in downtown North Bend with your local merchants, friends and neighbors! Begin your Halloween by trick-or-treating with participating businesses in downtown North Bend. Collect treats, enjoy LIVE MUSIC and look forward to some spooktacular photo ops!
Businesses have many fun tricks and treats planned for you and your family, and welcome all manner of ghosts, ghouls, and other Halloween spirits.
Many businesses throughout Downtown North Bend will participate. Look for the "Trick-Or-Treat Street" poster that says "Get your Halloween treats here" in storefronts. Stay tuned for a complete listing here. No registration necessary for this free event. Thank you for supporting local small businesses this fall!
Attendees will be required to wear masks during this historically well-attended, free event.