Tree Planting Celebration 2019
Tree Planting Celebration 2019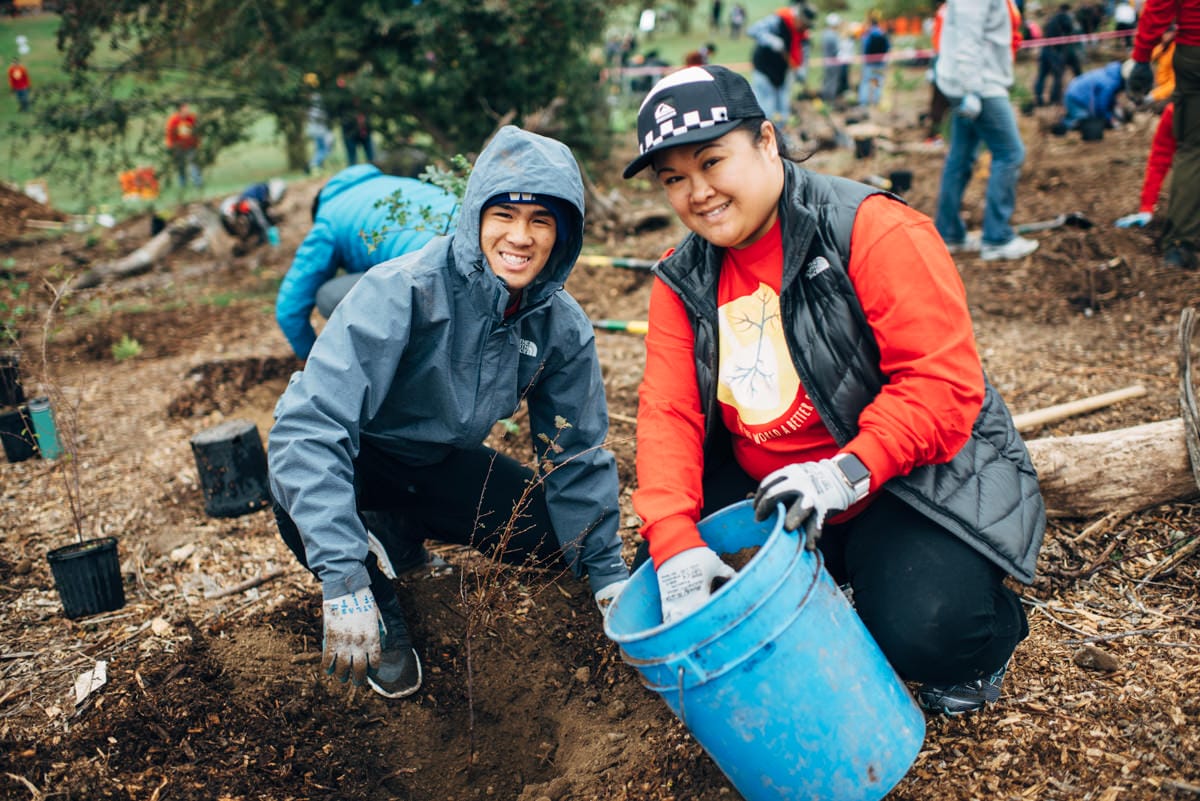 Register
Registration is closed for this event
Date & Time
Saturday, October 26, 2019 | 10am to 2pm
Location
Lake Sammamish State Park
Project Difficulty
Easy to Moderate
Age Restriction
Participants under 13 years old must be accompanied by an adult.
What to Bring
For safety, volunteers are required to wear:
Long pants (we'll be working with tools, so no shorts!)
Sturdy, close-toed shoes (absolutely no sandals)
Gloves (provided)
In addition, we recommend that participants bring:
Warm layers, especially during the fall, winter, and spring
Rain gear
Extra snack, lunch will be provided.
At least one full water bottle
Small daypack for lunch, extra layers, etc…
Where to Meet and Parking Information
Please read carefully, other events are happening at the park. Primary parking is at the Costco Fields Parking lot, located here: https://goo.gl/maps/b55LTnu3dCFmaikN7 Overflow parking will be at the Kitchen Shelter Parking Lot within the main entrance to the State Park. https://goo.gl/maps/HGLTSNfwTAeP23tp9 At either lot, please look for Greenway event staff and signs to direct you. For the Costco Fields Lot: From I-90 East, take exit 17 for Front St toward East Lake Sammamish Parkway Southeast. Continue onto East Lake Sammamish Parkway Southeast. Follow the road, and look for the Costco Fields Parking Lot on the right. Look for Greenway event signs and leaders! Overflow parking: If the Costco Fields Parking lot is full, please continue west along NW Sammamish Rd until you reach the main entrance to the State Park, on the right. Follow Greenway event signs to the Kitchen Shelter lot. Thank you!
Additional Information
*If you plan on attending this event, please sign up and read driving directions very carefully.*
Let's plant a tree (or shrub) together! Join us as we celebrate the beginning of planting season in the Greenway on October 26, 2019 at our annual Tree Planting Celebration. This year is extra-special. It marks our 200,000th tree planted in partnership with Carter Subaru. Their support has helped us plant forests throughout the Greenway, and we can't wait to continue this year – with your help, of course!
This event will be held at Lake Sammamish State Park and will be part of 20 years of habitat restoration along Issaquah Creek, supporting salmon habitat in this critical area. Celebrations will begin promptly at 10am and include planting activities, education stations (sign up day of!), coffee, light lunch, snacks, and more. Planting events are great for individuals, families, groups, and work teams. With a goal of 1,000 native trees and shrubs to be planted, we will all be able to plant a tree and leave a bit muddier than we arrived! No experience necessary, and all training provided.
Sign up today, and please reach out to volunteer@mtsgreenway.org if you have any additional questions.