Halloween Storytelling Train
Halloween Storytelling Train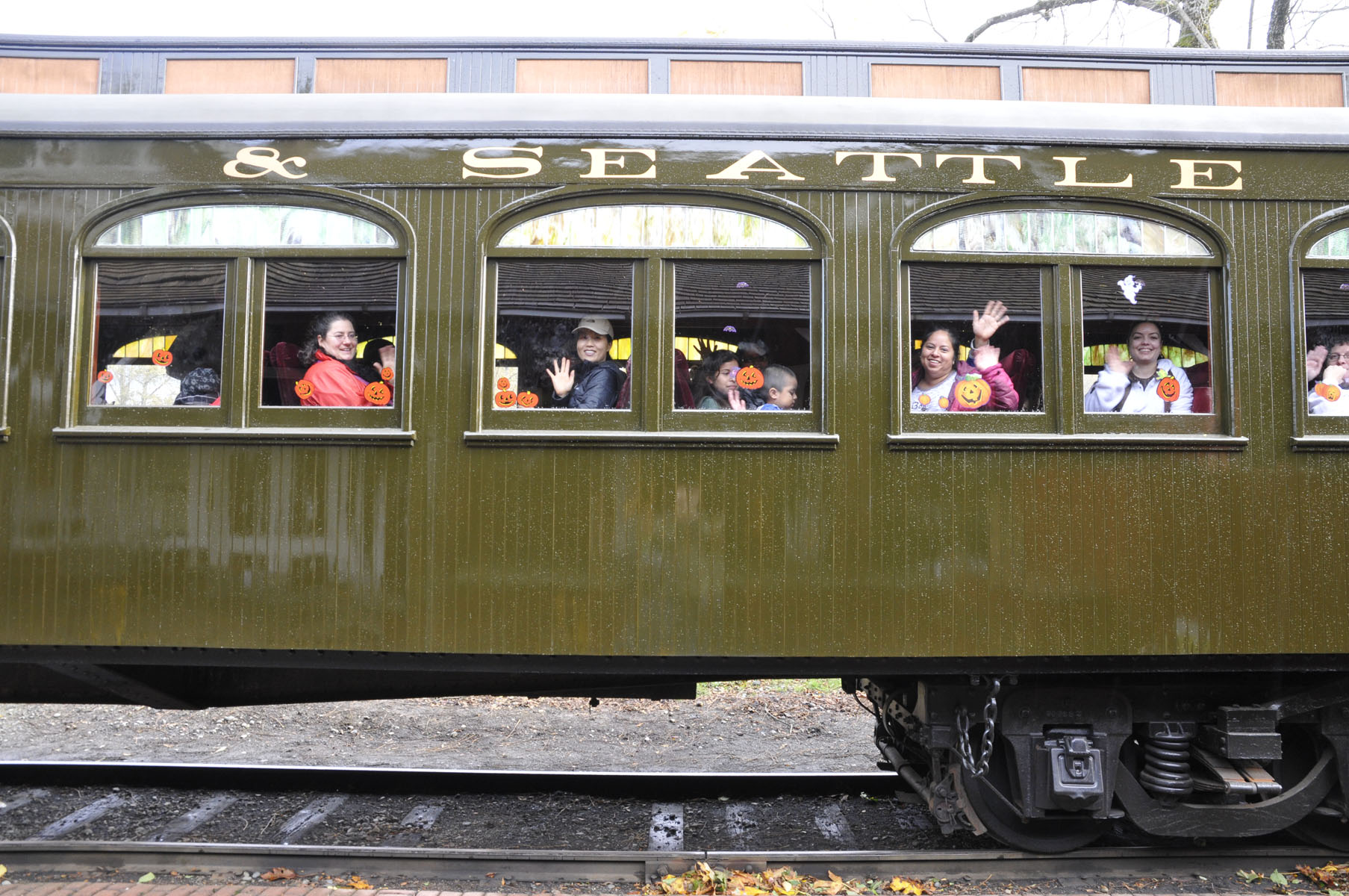 Date & Time
Saturday, October 21, 2017
Priority Area:
Additional Information
This Halloween season, hop aboard the Halloween Storytelling Train! On the weekends of Oct 21-22 and 28-29, you can take a special train excursion that includes a stop for cider pressing, hands-on activities for the kids, hot cider to ward off the chill, a visit to the Train Shed Exhibit building for Halloween train stories with Karen Haas and the view from the top of Snoqualmie Falls. Find out what train stories caused shivers up the spine in days gone past!
Please come to the depot to purchase your tickets day of.
Trains Depart Snoqualmie at 11:00 am, 1:00pm, 3:00pm,  and 4:25pm**

Trains Depart North Bend at: 11:30am, 1:30pm, 3:30pm* **