Tokul Trestle
Priority Area:
Map Categories: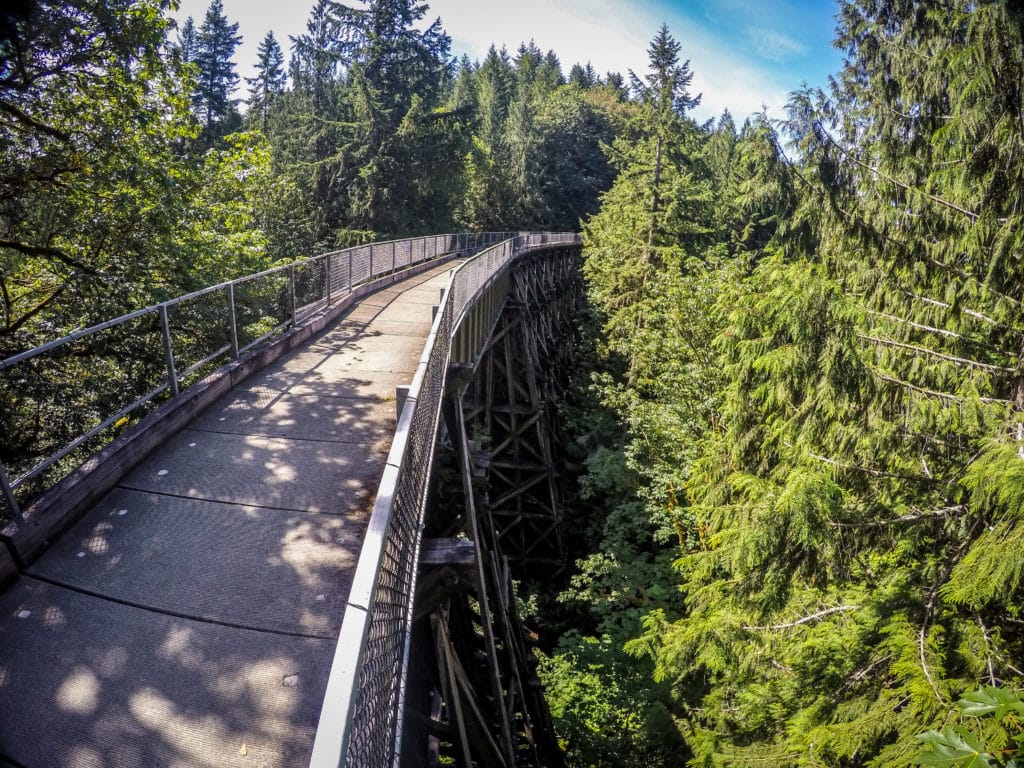 Originally constructed in 1911 for the Everett branch of the Milwaukee and St. Paul Railroad, this 400 foot wide wooden trestle spans Tokul Creek 100 feet below. Distinguished by its curved construction, the Tokul Trestle makes a great photo stop along the Snoqualmie Valley Trail.
Photo credit: King County Department of Natural Resources and Parks
Driving Directions:
Data provided by Washington Hometown, a local effort to map the incredible natural and cultural sites across Washington State. Information is constantly updated and improved by users like you. See something that needs to be updated?
Let us know!