Snoqualmie Falls
Priority Area:
Map Categories: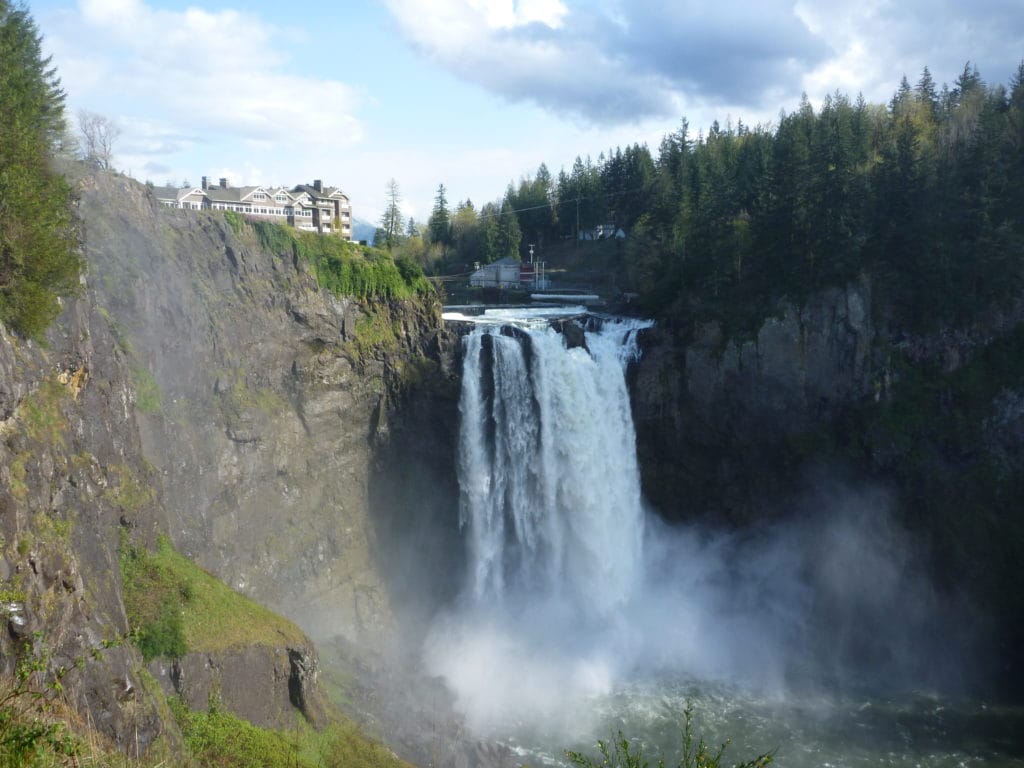 Snowmelt from the Cascade Mountains feeds the Snoqualmie River as it cuts through the valley to plunge over 268-foot Snoqualmie Falls, creating a spectacular natural attraction that draws 1.5 million visitors a year. A trail leads to viewing platforms and down switchbacks to the foot of the falls.
From time immemorial, the Snoqualmie Tribe has considered  Snoqualmie Falls sacred – its birthplace of creation. Mists from the thundering 268-foot waterfall carry prayers to ancestors, and the Falls provide the gifts of food, water, life, health, and healing. Today, the Snoqualmie Tribe warmly welcomes all visitors to this sacred place to experience its power in their own way.
Snoqualmie Falls is one of Washington state's most popular scenic attractions. At the park owned and operated by Puget Sound Energy, you will find a two-acre park, gift shop, observation deck, the Salish Lodge, and the famous 268-foot waterfall.
Details:
Overlook
Features:
Type: Other Structure.
Recreation Options:
Sports: Kayaking. ,
Amenities:
Amenities: Bathroom, Picnic TablesFacilites: Drift Boat or Kayak Launch
Facilities:
Facilites: Drift Boat or Kayak Launch
Boating:
wy
Boat Launch:
Hand Launch
Season:
Season: Year round (Open)
Pass or Permit Required:
Free - No fee or pass
Location:
6501 Railroad Avenue SE, 98065, Snoqualmie
Website:
Driving Directions:
Data provided by Washington Hometown, a local effort to map the incredible natural and cultural sites across Washington State. Information is constantly updated and improved by users like you. See something that needs to be updated?
Let us know!