Snoqualmie Falls Hydroelectric Museum
Priority Area:
Map Categories: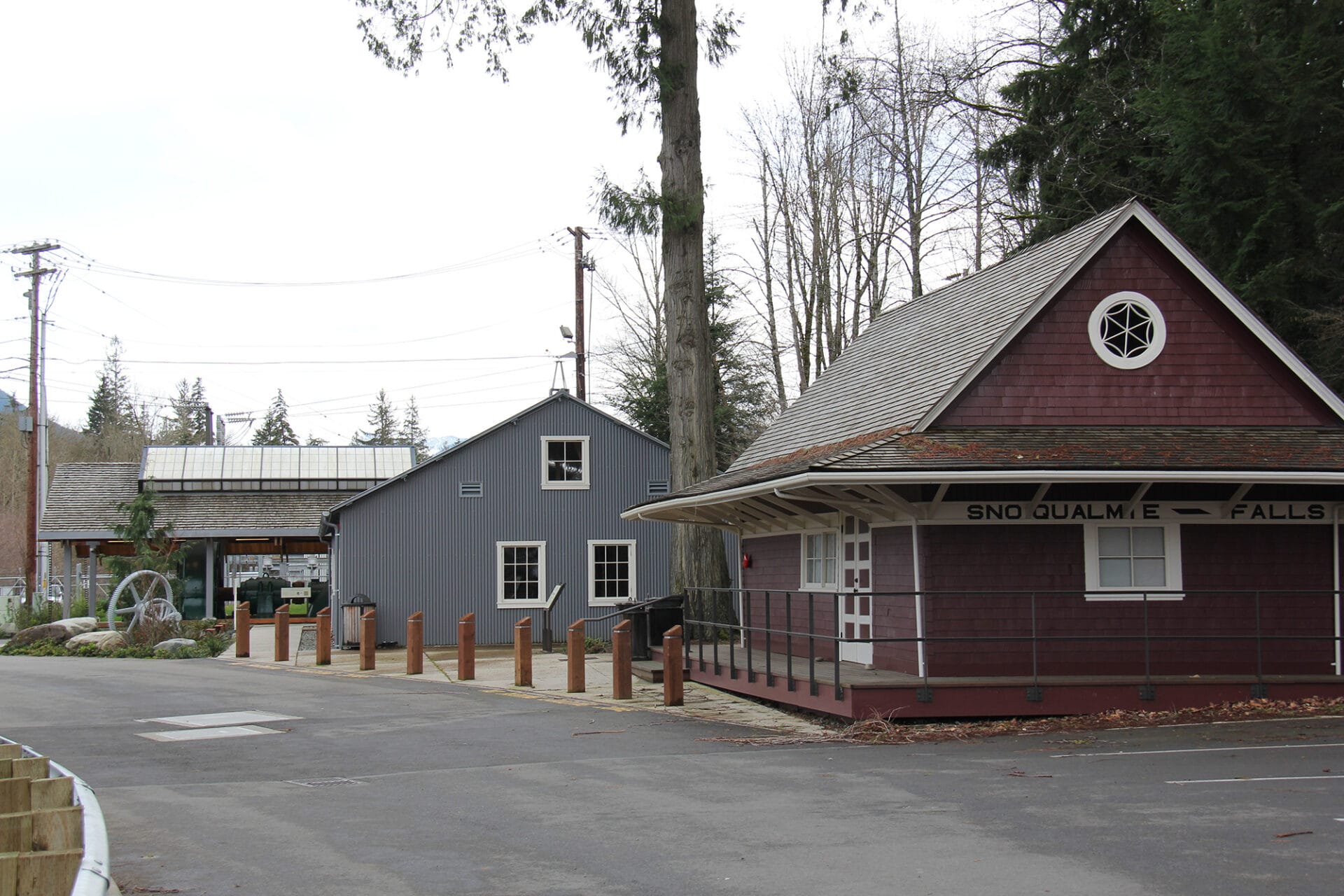 The Hydroelectric Museum's exhibits are housed in Puget Sound Energy's historic Carpenter Shop and Train Depot, which chronicle Charles H.Baker's 1898-1899 development of the worlds first underground power station.
Details:
History Interpretive Site
Features:
Type: Historic District.
Season:
Season: Spring to Fall (Open)
Pass or Permit Required:
Free - No fee or pass
Location:
SE 69th Pl, Snoqualmie
Website:
Driving Directions:
Data provided by Washington Hometown, a local effort to map the incredible natural and cultural sites across Washington State. Information is constantly updated and improved by users like you. See something that needs to be updated?
Let us know!
[47.543165,-121.838867]
[[[-121.83430076018132,47.541135799970604,0],[-121.83503638907715,47.540590143698545,0],[-121.8356151621321,47.540822273728757,0],[-121.83668984137402,47.541496397697564,0],[-121.83749193598915,47.541845331389439,0],[-121.83793851777406,47.542078966078549,0],[-121.83855765190073,47.542161391793734,0],[-121.83926791743502,47.542362152302644,0],[-121.83989079848565,47.54259375146745,0],[-121.84077654699712,47.542762634701191,0],[-121.84131206321671,47.543025084955431,0],[-121.84167880691656,47.543587914139223,0],[-121.8416975477716,47.544333841079983,0],[-121.84171029213132,47.544841082363618,0],[-121.8419418708134,47.545286082366694,0],[-121.84110462959661,47.545295734576719,0],[-121.84031142732906,47.545304864151667,0],[-121.84007989933841,47.544859860483655,0],[-121.83883408885966,47.544396637017471,0],[-121.83882436442407,47.544008758374403,0],[-121.83802446983665,47.543749337663016,0],[-121.83771003724264,47.543514195634351,0],[-121.83722159594707,47.543370568065143,0],[-121.83690942463585,47.543224937032036,0],[-121.83698558264203,47.542746523416369,0],[-121.83649117822713,47.542364206804201,0],[-121.83595345157559,47.542012214590088,0],[-121.83550311438248,47.541629411754478,0],[-121.83496765904798,47.54136692452024,0],[-121.83430076018132,47.541135799970604,0]]]