Rattlesnake Ledge Trail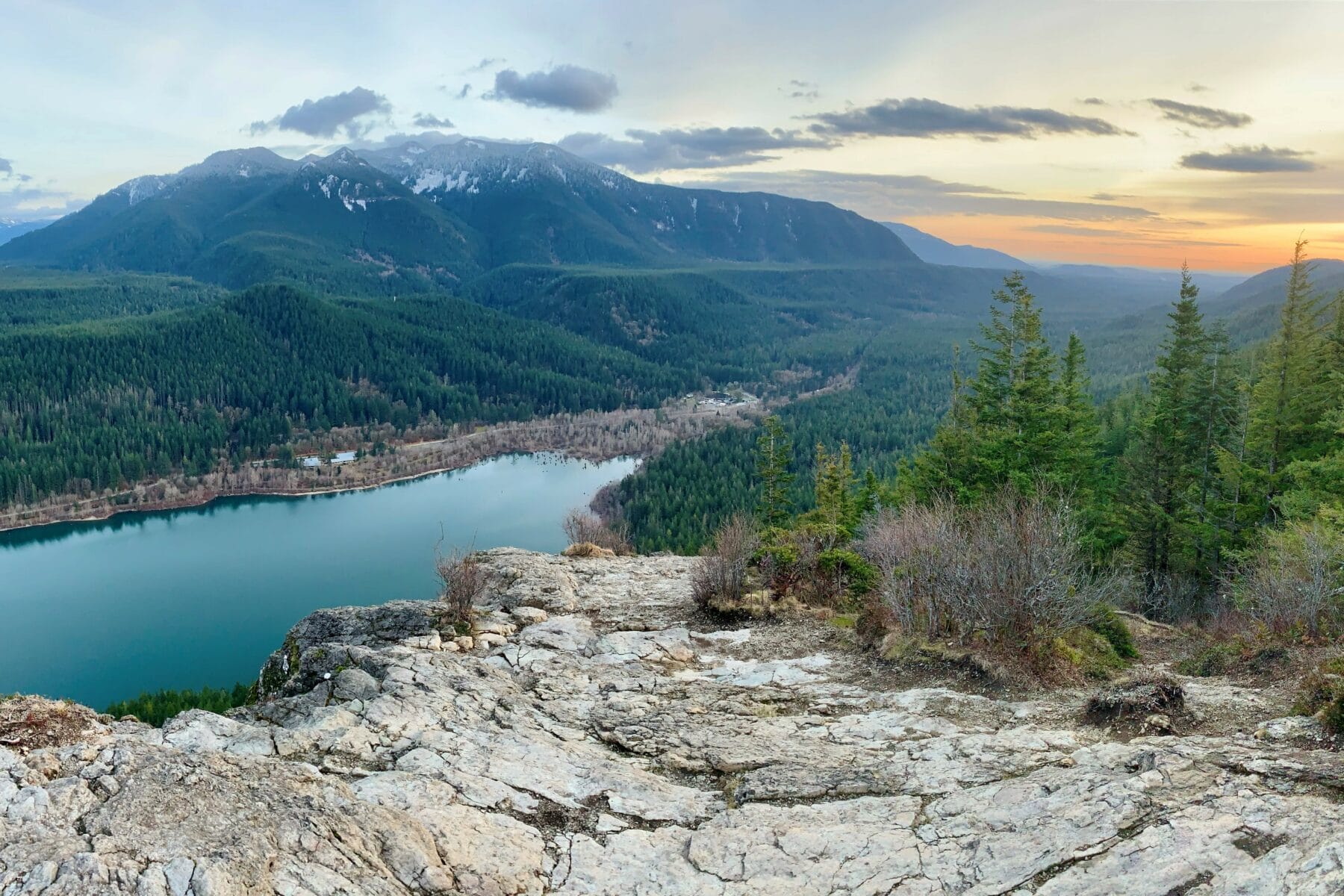 The extremely popular Rattlesnake Ledge Trail, with 1100 feet of elevation gain in two miles, leads to a ledge with outstanding views of the Cedar River watershed including the Rattlesnake and Chester Morse Lakes. Hikers may choose to continue all 11 miles across Rattlesnake Mountain to Snoqualmie Point Park. Rattlesnake Ledge Trail is an important story location to the Snoqualmie Tribe's oral history.
In 2020 and 2021, the Mountains to Sound Greenway Trust partnered with the City of Seattle-Seattle Public Utilities, the Washington Trails Association, and EarthCorps to complete much-needed upgrades to the trail.
More Information:

Location:

Cedar Falls, WA | Google Maps
Greenway Trust Priority Area:
Map Categories: