Rattlesnake Ledge Trailhead
Priority Area:
Map Categories: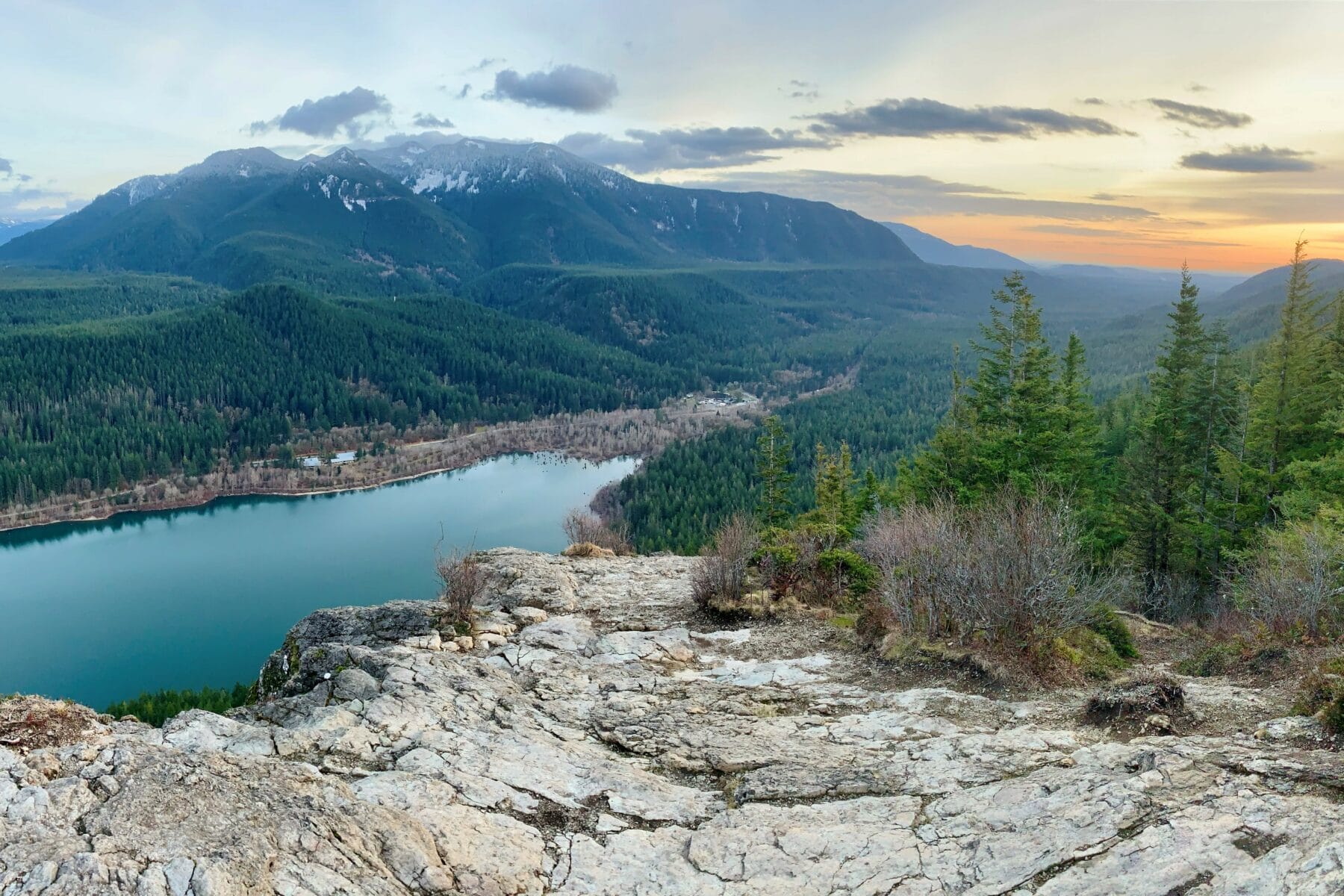 The extremely popular four mile round trip hike to Rattlesnake Ledge, with 1100 feet of elevation gain, leads to a ledge with outstanding views of the Cedar River watershed including the Rattlesnake and Chester Morse Lakes. Hikers may choose to continue all 11 miles across Rattlesnake Mountain to Snoqualmie Point Park. Rattlesnake Ledge Trail is an important story location to the Snoqualmie Tribe's oral history.
In 2020 and 2021, the Mountains to Sound Greenway Trust partnered with the City of Seattle-Seattle Public Utilities, the Washington Trails Association, and EarthCorps to complete much-needed upgrades to the trail.
Details:
Trailhead
Features:
Features: Interpretive Signs, Lake Access.
Recreation Options:
Sports: Hiking. ,
Amenities:
Amenities: Bathroom
Facilities:
Facilites: Trails
Boating:
G
Season:
Season: Year round (Open)
Pass or Permit Required:
Free - No fee or pass
Location:
Rattlesnake Lake, King County
Website:
Driving Directions:
Data provided by Washington Hometown, a local effort to map the incredible natural and cultural sites across Washington State. Information is constantly updated and improved by users like you. See something that needs to be updated?
Let us know!