Railroad Community Park & Centennial Log Pavillion
Priority Area:
Map Categories: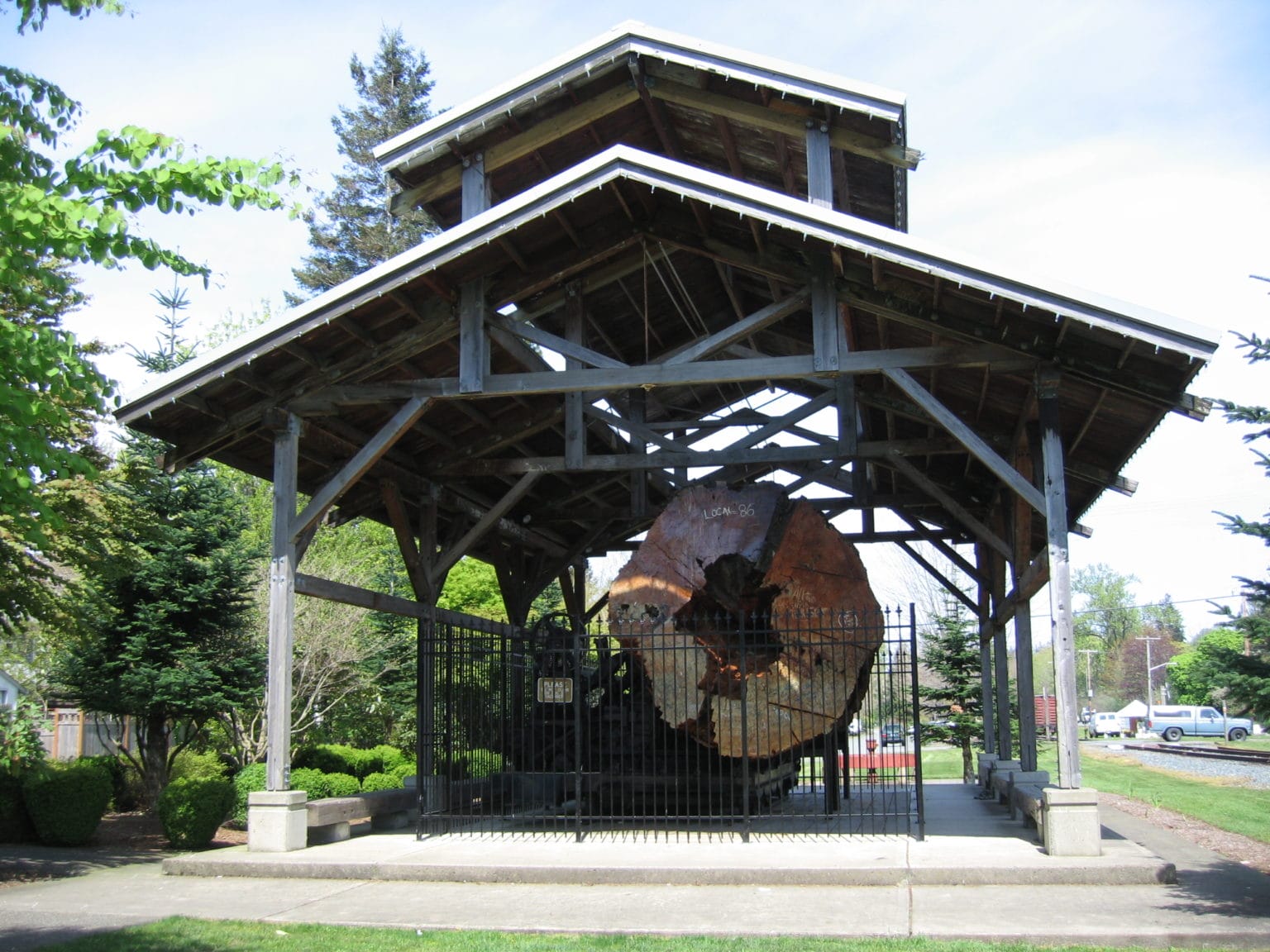 This park is the site of the old growth Douglas Fir log, which is sheltered underneath a preserved Weyerhaeuser Mill building. It also offers a gazebo with picnic tables and historic gardens and interpretive signs about the history of Snoqualmie.
Details:
Neighborhood Park
Features:
Features: Gardens, Historic Site, Interpretive Signs.
Amenities:
Amenities: Picnic Shelter, Picnic Tables
Pass or Permit Required:
Free - No fee or pass
Location:
7971 Railroad Avenue SE, Snoqualmie
Website:
Driving Directions:
Data provided by Washington Hometown, a local effort to map the incredible natural and cultural sites across Washington State. Information is constantly updated and improved by users like you. See something that needs to be updated?
Let us know!
[47.529642,-121.826251]
[[[-121.8258077810129,47.528913470201651,0],[-121.82602308815403,47.528830077621222,0],[-121.82607686049147,47.52890305817634,0],[-121.82608655192796,47.528914571340039,0],[-121.82613045256051,47.528972997700905,0],[-121.82618637717766,47.529046371068119,0],[-121.82624010327999,47.529119022849748,0],[-121.8262938343894,47.529189837740041,0],[-121.82634677625761,47.529259563287184,0],[-121.82640100531626,47.529331004813749,0],[-121.82645350677419,47.529403146925688,0],[-121.82650721780655,47.529474948710757,0],[-121.82656289358673,47.529547939734364,0],[-121.8266149094663,47.529617892487607,0],[-121.82657221575339,47.529631371440296,0],[-121.82662823638617,47.529705456808713,0],[-121.82668193564881,47.529776655968725,0],[-121.82673480310908,47.529846710503278,0],[-121.82678945885867,47.529919244388282,0],[-121.826841001776,47.529987720924758,0],[-121.82689536882422,47.530059955811254,0],[-121.82694948818938,47.530131891257192,0],[-121.82700277783385,47.530202819681143,0],[-121.82705440708517,47.530271541603469,0],[-121.82694520597802,47.530310716701976,0],[-121.82687472306263,47.530336008197644,0],[-121.82674380930712,47.530382884773893,0],[-121.82669278564957,47.530401152327705,0],[-121.82664787406124,47.53041722737499,0],[-121.82651056362863,47.53046629850887,0],[-121.82572712896935,47.529418622927878,0],[-121.82555269427142,47.529186771823696,0],[-121.82544646352095,47.529045925208152,0],[-121.82557599264774,47.528998678107847,0],[-121.82562612370484,47.528980391497782,0],[-121.82571303869017,47.528948651237165,0],[-121.82579122625268,47.528919893218436,0],[-121.8258077810129,47.528913470201651,0]]]