Oxbow Loop Trailhead
Priority Area:
Map Categories: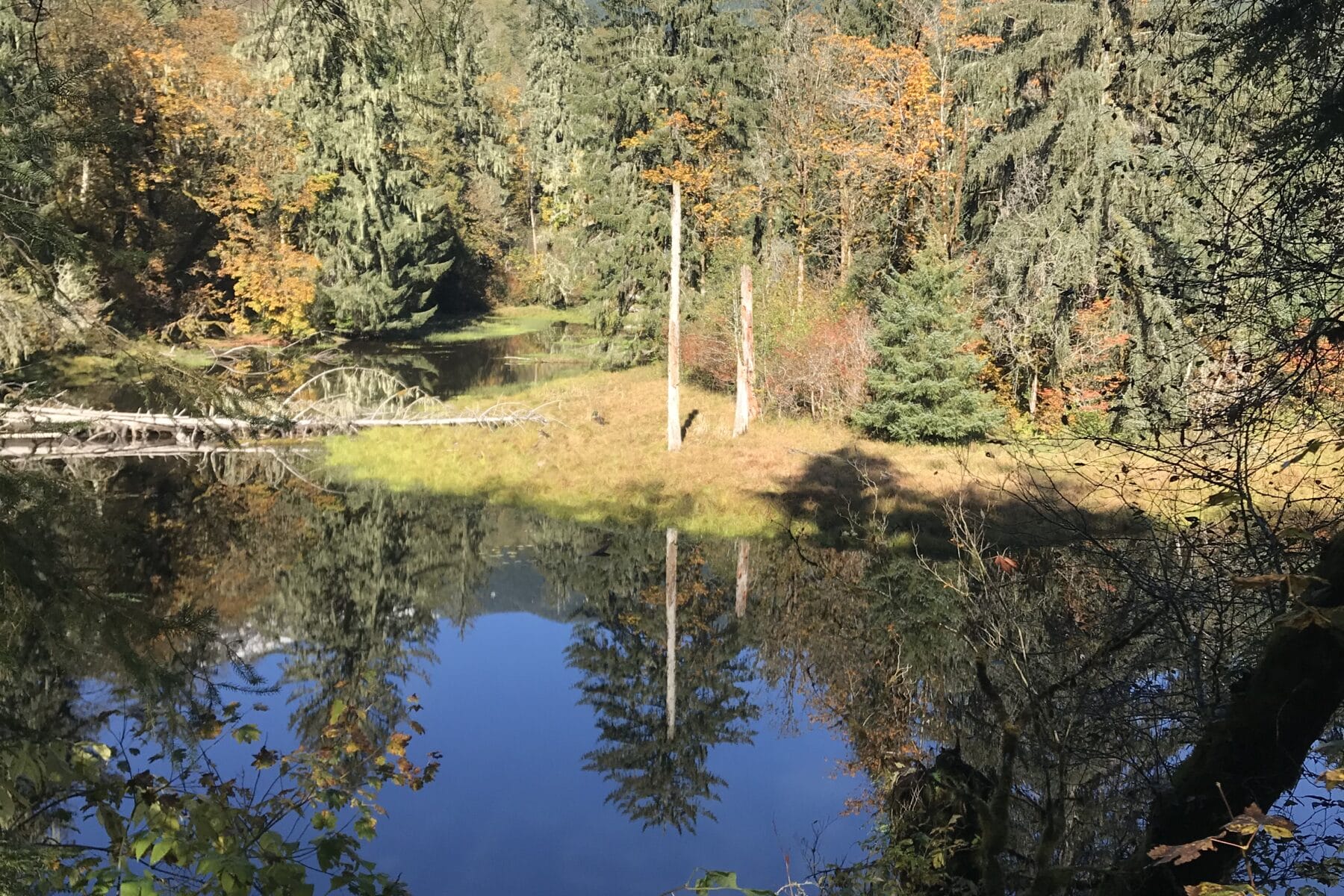 The 1.8-mile Oxbow Loop Trail, with only 60 feet of elevation gain, provides low-intensity recreation access in a scenic and special location in the Middle Fork Snoqualmie River Valley just 40 minutes from Seattle. Enjoy commanding views of the sweeping river meander and nearby summits of the Alpine Lakes Wilderness. The trail travels under a canopy of Douglas-fir, Western hemlock, red cedar, bigleaf maple, Sitka spruce, and alder. Groundcover includes salmonberry, Cascade-Oregon grape, and devil's club. A parking lot, bathroom, and kiosks contribute to a great experience.
The Mountains to Sound Greenway Trust constructed the Oxbow Loop Trail in 2018 and 2019 in partnership with the Washington Department of Natural Resources.
Details:
Trailhead
Trail Details:
Length: 1.8 mi;
Recreation Options:
Sports: Hiking. ,
Amenities:
Amenities: Bathroom
Location:
Mt Baker-Snoqualmie National Forest, King County
Website:
Driving Directions:
Data provided by Washington Hometown, a local effort to map the incredible natural and cultural sites across Washington State. Information is constantly updated and improved by users like you. See something that needs to be updated?
Let us know!