Northwest Railway Museum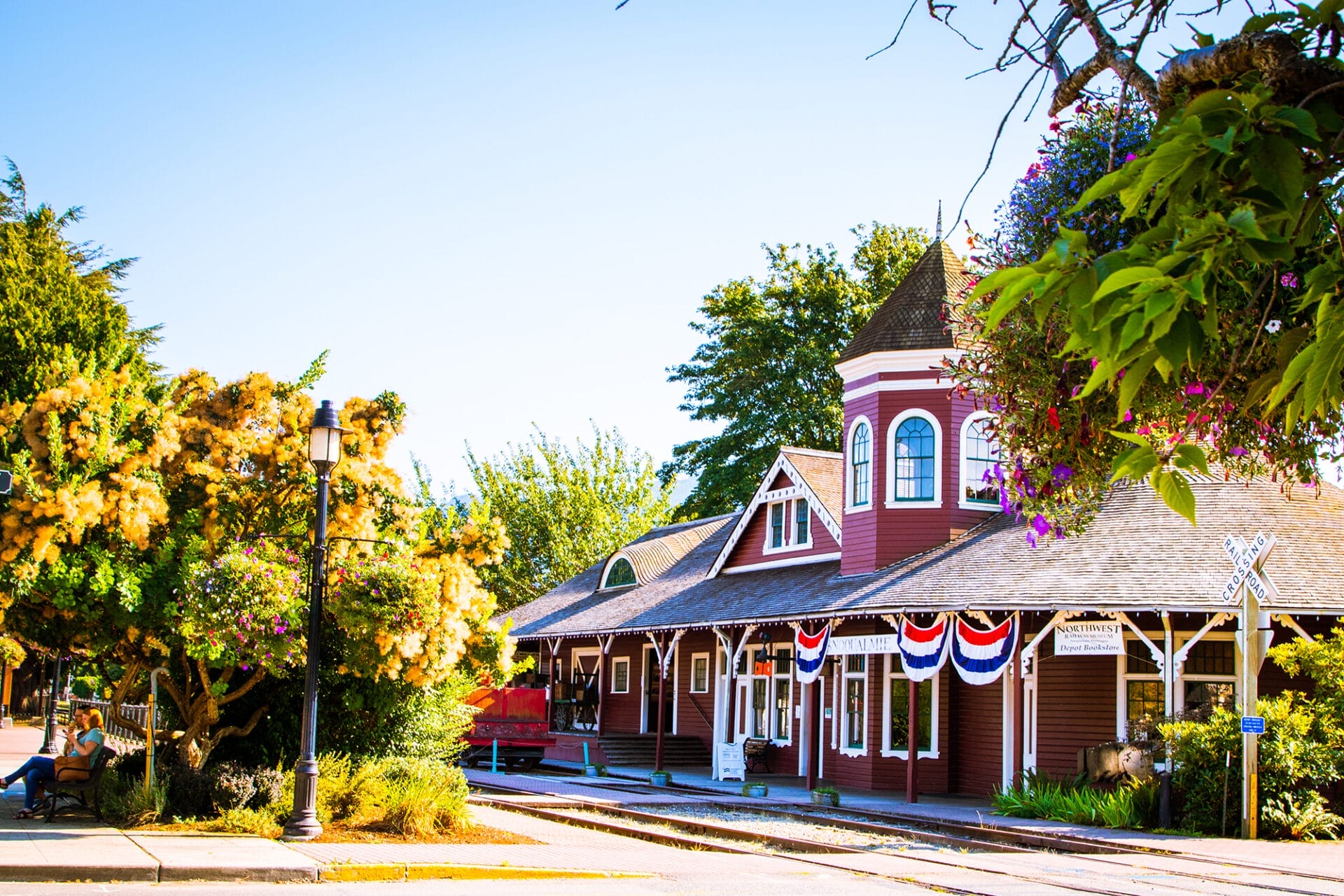 The Northwest Railway Museum consists of the 1890 Snoqualmie Depot, the Railway History Campus, the Centennial Trail Exhibit, and train rides, which together explore and commemorate the influential role of the railroads and logging within the region.
The Snoqualmie Depot in downtown Snoqualmie is listed on the National Register of Historic Places as an exemplar of "fanciful and beautifully engineered buildings that covered the nation as 'happy symbols of American expansiveness.'" It is the oldest continuously operated train depot in Washington State. The Seattle, Lake Shore and Eastern Railway  connected coal mines in Issaquah to Seattle's Ballard neighborhood. The railroad was originally intended to connect Seattle to the original route of the Northern Pacific in Walla Walla, but the Panic of 1893 bankrupted the company before the line was completed. By then, the Northern Pacific had built a route through Stampede Pass and Seattle was well on its way to being connected to the rest of the county.
About one mile southeast of the Snoqualmie Depot, the Museum's Railway History Campus Train Shed Exhibit Hall showcases locomotives, passenger cars, freight cars and maintenance equipment. Multiple exhibits provide insight into the role and impact railways have had in the development of the Pacific Northwest.
More Information:

Location:

38625 Southeast King Street, Snoqualmie, WA | Google Maps
Greenway Trust Priority Area:
Map Categories: