Camp Brown Day Use Area
Priority Area:
Map Categories: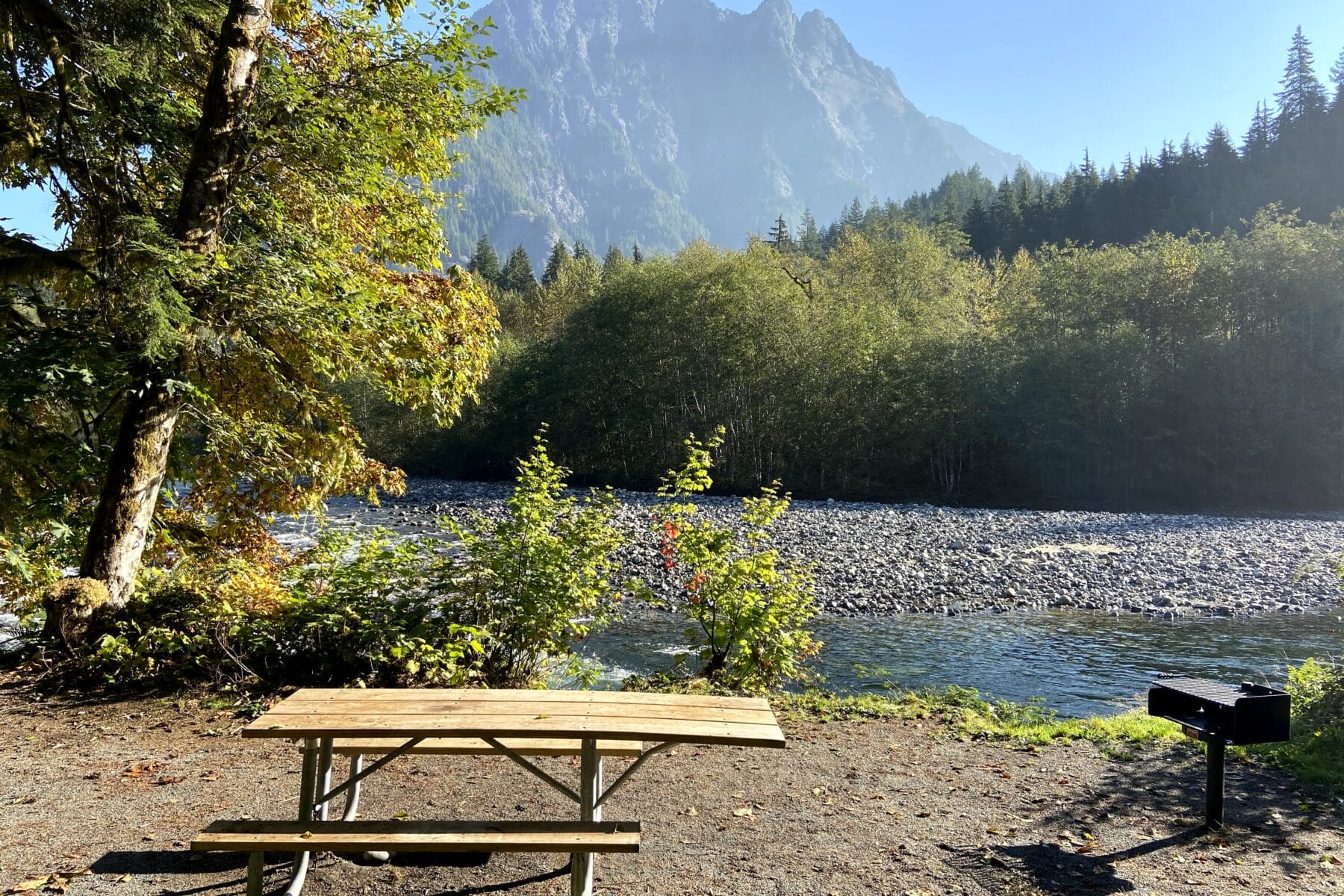 Camp Brown Day Use Area offers a family-friendly and accessible place to experience the scenic Middle Fork Snoqualmie Valley.
Located approximately eleven miles down the Middle Fork Road, this gently meandering half-mile loop trail, built following Americans with Disabilities Act (ADA) standards, provides scenic views of the congressionally-designated Wild and Scenic Middle Fork Snoqualmie River. Nestled along the riverbank and trail are eleven picnic sites with charcoal grates, which make a perfect spot to enjoy lunch with a view. A short ramp and set of stairs also give visitors access to a gravel bar beside the river.
Details:
Day Use Area
Features:
Features: Water Access. Accessible Facilities: Bathroom, Trails. On Middle Fork Snoqualmie River.
Trail Details:
Trail Surface: Gravel
Surface:
Gravel
Recreation Options:
Sports: Fishing, Hiking. ,
Amenities:
Amenities: Bathroom, Picnic TablesFacilites: Trails
Facilities:
Facilites: Trails
Boating:
G
Pass or Permit Required:
Northwest Forest Pass
Location:
Mt Baker-Snoqualmie National Forest, King County
Website:
Driving Directions:
Data provided by Washington Hometown, a local effort to map the incredible natural and cultural sites across Washington State. Information is constantly updated and improved by users like you. See something that needs to be updated?
Let us know!