4 Historic Sites That Uplift Asian American, Native Hawaiian, and Pacific Islander Heritage in the Greenway NHA
A place as diverse as the Mountains to Sound Greenway National Heritage Area should spotlight cultural sites that embrace a comprehensive narrative about the past, one that is unflinchingly honest and inclusive. Asian American, Native Hawaiian, and Pacific Islander (AANHPI) individuals have significantly contributed to our shared heritage. However, we must all confront the lingering effects of colonization, dispossession, and cultural erasure of these communities while ensuring a nuanced understanding of Asian cultures.
By acknowledging the shadows of our history, we can pave the way toward a more inclusive and just society. It is worth noting, however, that not all narratives are laden with adversity. The Mountains to Sound Greenway landscape also hosts sites that commemorate stories of resilience, joy, and mutual partnership—a testament to our collective path toward unity.
These historic sites unearth the lesser-known tales of Asian American, Native Hawaiian, and Pacific Islander people, uncovering a tapestry of remarkable resilience, heritage, and achievement while supporting continued cultural expression. These places act as beacons of cultural preservation and offer an inviting sanctuary where communal stories can continue to be created, shared, and passed down to future generations.
---
1. The Wing Luke Museum
While embracing the past, present, and future, the Wing Luke Museum serves as the only pan-Asian Pacific American community-based museum in the country focusing on the histories, stories, art, and culture of Asian Americans, Native Hawaiians, and Pacific Islanders. Renowned nationwide for its commitment to creating vibrant, community-driven exhibitions and programs, the Wing Luke Museum places the voices of its diverse community at the forefront of every showcase to advance racial and social equity. Established in 1967, exclusive access to preserved historic spaces is granted through daily guided tours, offering a truly immersive experience into the history of the building which once served as a welcoming space for newly arrived immigrants through family associations. According to the Wing Luke Museum, these family associations became the lifeblood of Chinatowns across America. Their significance transcended the realms of social and political activism, extending to the fabric of everyday existence for the Chinese immigrant community.
The Wing Luke Museum stands as a testament to the enduring spirit of community, transcending borders and generations. It serves as a beacon of hope and a reminder that unity, resilience, and cultural heritage are the foundations upon which the immigrant experience is built. Read more here.
2. Seattle Chinatown-International District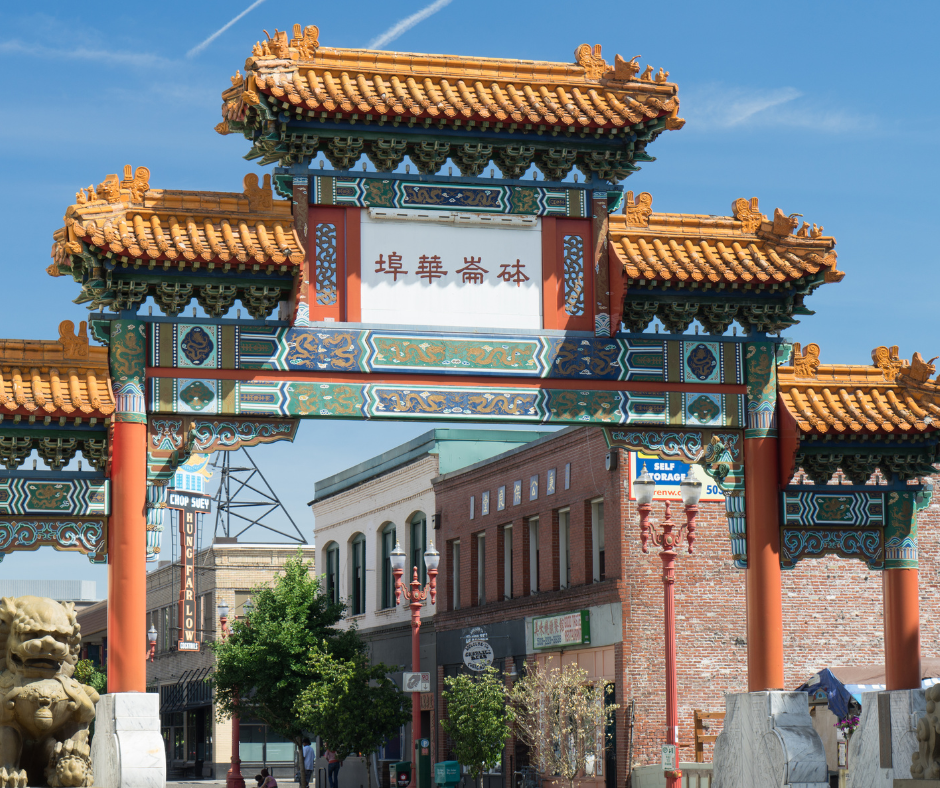 This vibrant Seattle destination contains three micro-neighborhoods—Chinatown, Japantown, and Little Saigon—that have been shaped by a history of triumph and struggle. Chinese immigrants were among the area's first migrants, drawn by booming timber, railroad, and fishing industries during the 1860s. Despite several decades of federal and local efforts to exclude and displace Japanese and Chinese residents, rooted community networks have made this place a site of melding international identities. Pacific Islander, Filipino, Korean, Vietnamese, and various South and Southeast Asian communities have fostered an environment that thrives on the exchange of ideas, traditions, and shared experiences. The neighborhood hosts several culturally significant festivals throughout the year and is full of iconic art installations created by local artists. Explore the rich history of this area on foot using this Chinatown-International District Walking Tour to admire culturally dynamic landmarks and parks shaped by these communities.
As the city continues to evolve, it is important to safeguard this site where intercultural connections are celebrated. Due to possible transit expansions that could impact the community's transportation access, it has become Washington State's first historic site to be placed on the National Trust for Historic Preservation's 2023 list of America's 11 Most Endangered Historic Places. According to the Washington Trust, Sound Transit is considering several transit expansion options that could impact the CID's cultural preservation. Advocates hope the CID can continue to thrive as a vibrant community hub despite these recent developments. Read more here.
3. Kubota Gardens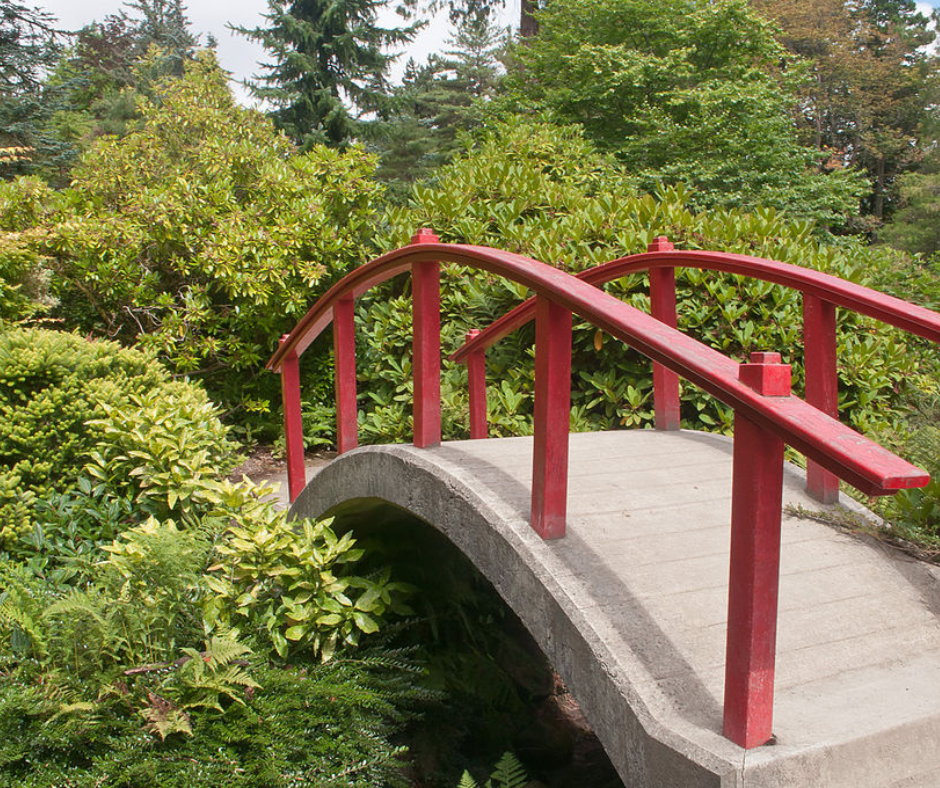 More than just a garden, the Kubota Gardens is a living legacy of community-based resiliency and stewardship that started with Fujitaro Kubota (1879-1973), a self-taught gardener who crafted a cultural center out of swampland. He expanded the estate, slowly turning the logged-off swamp into a 20-acre oasis studded with waterfalls. Kubota and his family were confined during World War II at the Minidoka internment camp, but he and his loved ones were able to return in 1945, resulting in the restoration of the garden.
In 1981, the Seattle Landmarks Preservation Board designated the park as a historical landmark. After his death, Kubota's legacy was carried on by the Kubota Garden Foundation in 1989 in the spirit of fostering Japanese heritage while honoring first-generation Japanese immigrants.
It is now maintained by the Department of Parks and Recreation as well as volunteers from the Kubota Garden Foundation. Today, it hosts volunteer opportunities and special events while providing a serene retreat for the public all year round. Read more here.
4. Northwest Railway Museum's Japanese Railroad Workers Exhibit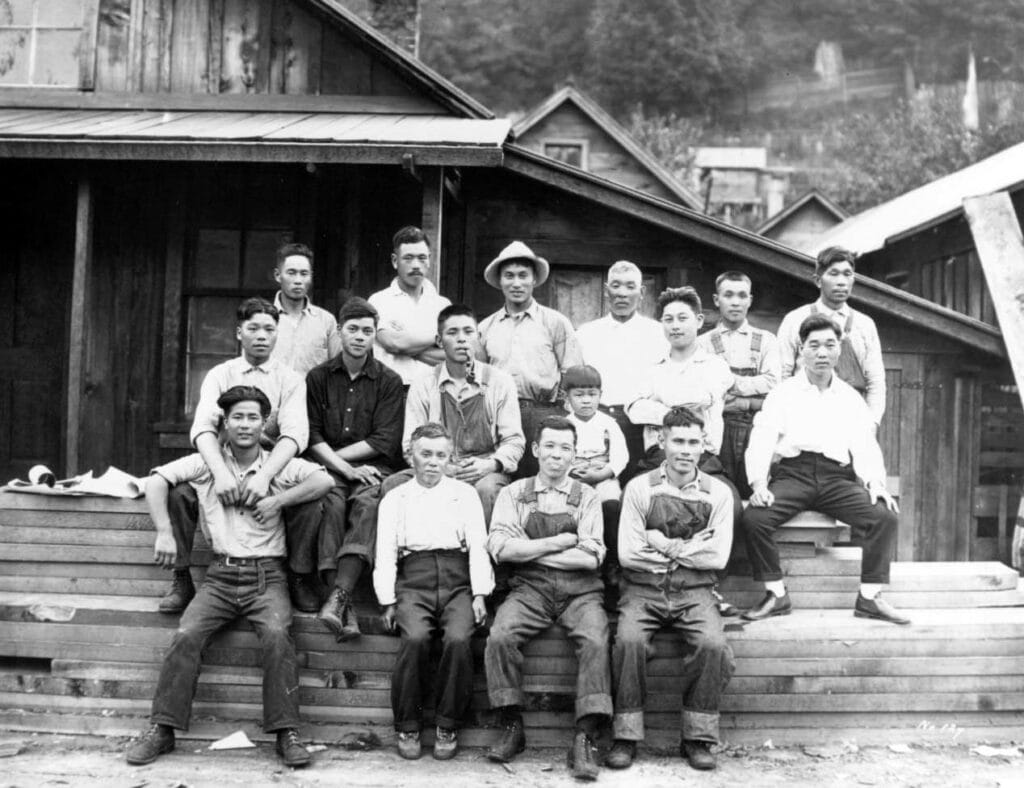 The Northwest Railway Museum is the oldest continuously operated train depot in Washington State. The Japanese Railroad Workers Exhibit spotlights railways and trains that powered the region while highlighting the Japanese American workers who had a significant presence in the logging railroads of the Pacific Northwest. This exhibit acknowledges the role of Japanese immigrants and their children in the construction of railroads, but also in the successes of the Snoqualmie Falls Lumber Company.
Japanese immigrants settled in several regions of the country, but the Northwest was a particularly popular destination. Workers of Japanese ancestry made up the largest ethnic group of workers at the Snoqualmie Falls Lumber Company. This community influenced railway construction and the maintenance of logging railroads.
You can visit this exhibit in the Museum's Train Shed Exhibit Hall, currently open Wednesdays through Mondays, 11 a.m. to 4 p.m. Read more here.