YMCA Camp Terry Ivy Removal 8.4.18
YMCA Camp Terry Ivy Removal 8.4.18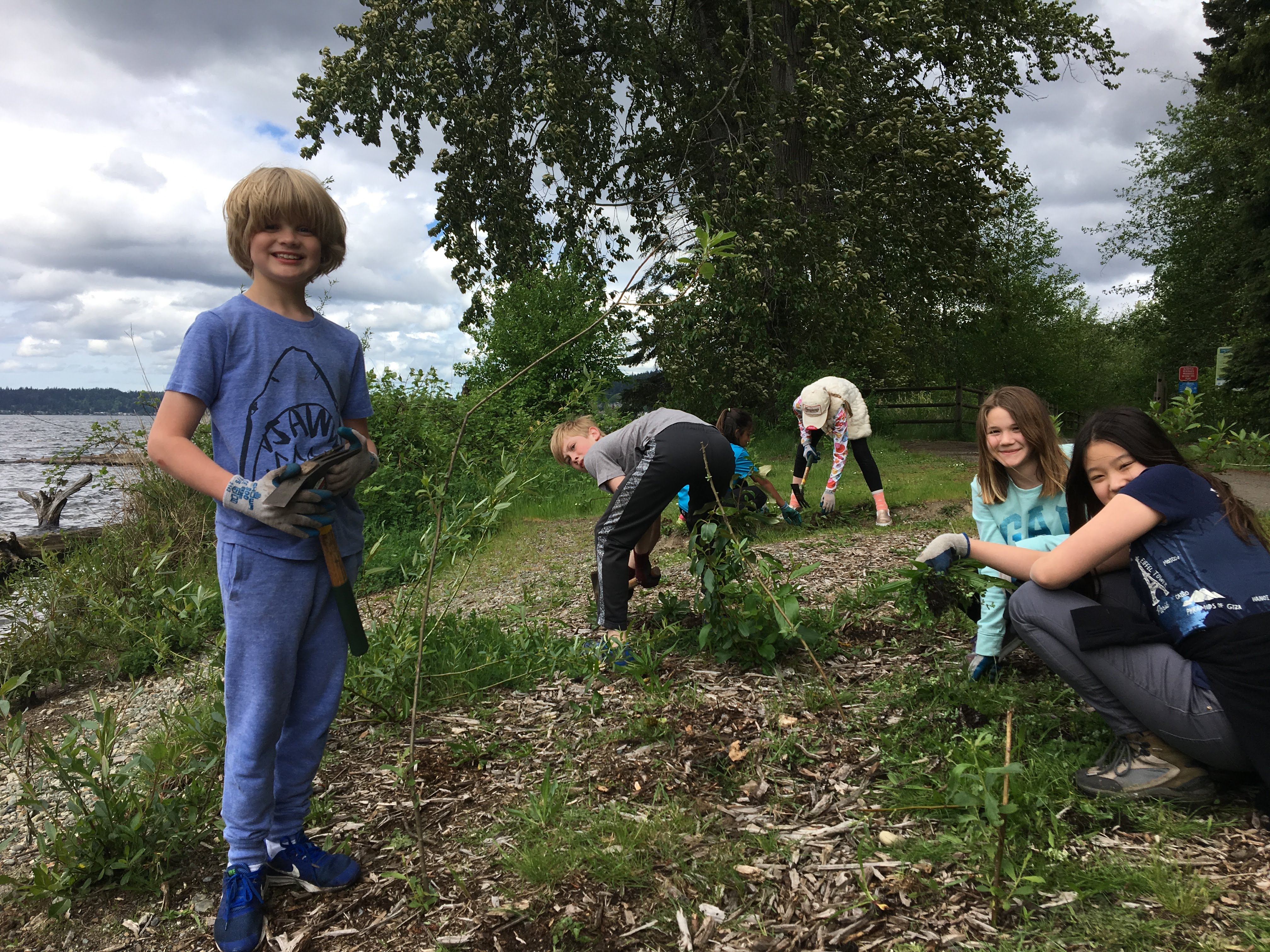 Register
Registration is closed for this event
Date & Time
Saturday, August 4, 2018 | 9am - 1pm
Location
Camp Terry
Project Difficulty
Moderate
Age Restriction
Any participant under 13 years old must be accompanied by an adult.
What to Bring
For safety, volunteers are required to wear:
Long pants made of sturdy material
Sturdy, close-toed shoes
Gloves (provided)
In addition, we recommend that participants bring:
Warm layers, especially during the fall, winter, and spring
Rain gear
Big sack lunch
Long sleeved shirt
At least one full water bottle
Small daypack for lunch, extra layers, etc…
Where to Meet and Parking Information
Google maps: https://goo.gl/maps/QB679U9ahy22 From I-90 East take exit 22 toward Preston/Fall City. At the end of the ramp, turn left onto SE 82nd St. In about ½ mile, turn right onto SE High Point Way. The entrance to Camp Terry will be on your right in about 1/3 mile. Look for the Preston Community Center (on your left) – the camp entrance is just past there! Turn right onto SE 85th Pl and follow the signs to Camp Terry's parking lot.
Additional Information
The YMCA and the Greenway Trust are partnering to tackle the growing ivy problem at the Camp Terry. Campers and community members have been involved in removing English ivy for many years, but much work remains. English ivy still crowds out native ferns, tree seedlings, and wildflowers; and it has climbed up several trees. During the volunteer event, we will work on removing the ivy to help improve habitat for the Chinook salmon that call the Raging River home.