Central Puget Sound Chapter: Webinar – Wild Isle in the City: Tales from Seward Park's First 100 Years
Central Puget Sound Chapter: Webinar – Wild Isle in the City: Tales from Seward Park's First 100 Years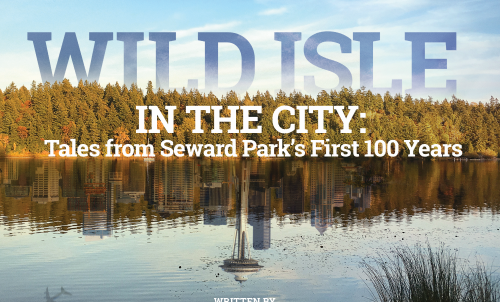 Date & Time
Thursday, May 21, 2020
Priority Area:
Additional Information
Three ecosystems intersect in Seattle's Seward Park: Lake Washington, Clark's Prairie, and the old-growth Magnificent Forest. Author Paul Talbert will present tales and photos from the book Wild Isle in the City, emphasizing Seward Park's environmental history. Wild Isle tells the stories of the Lake People and many waves of immigrants, of spawning peamouths and nesting eagles, of park visionaries and real estate swindlers, of urban development and efforts at conservation, some more successful than others.
Bio: Paul Talbert is a research geneticist at the Fred Hutchinson Cancer Research Center, a 35-year member of WNPS, a former board member of Audubon Washington, and long-time president of the Friends of Seward Park. He lives in the Hillman City neighborhood and enjoys taking vitamin D breaks in Seward Park during the pandemic.
A webinar presentation via ZOOM webinar
Registration: https://zoom.us/webinar/register/WN_dwjoZWHrS72G7b3Xq1WM6w
This webinar will be recorded.  Attendees acknowledge their name may show in the Chat and become a part of the recording.  Minors under the age of 13 permitted with parent only.
Guests welcome.