Tree Planting at Tolt MacDonald Park
Tree Planting at Tolt MacDonald Park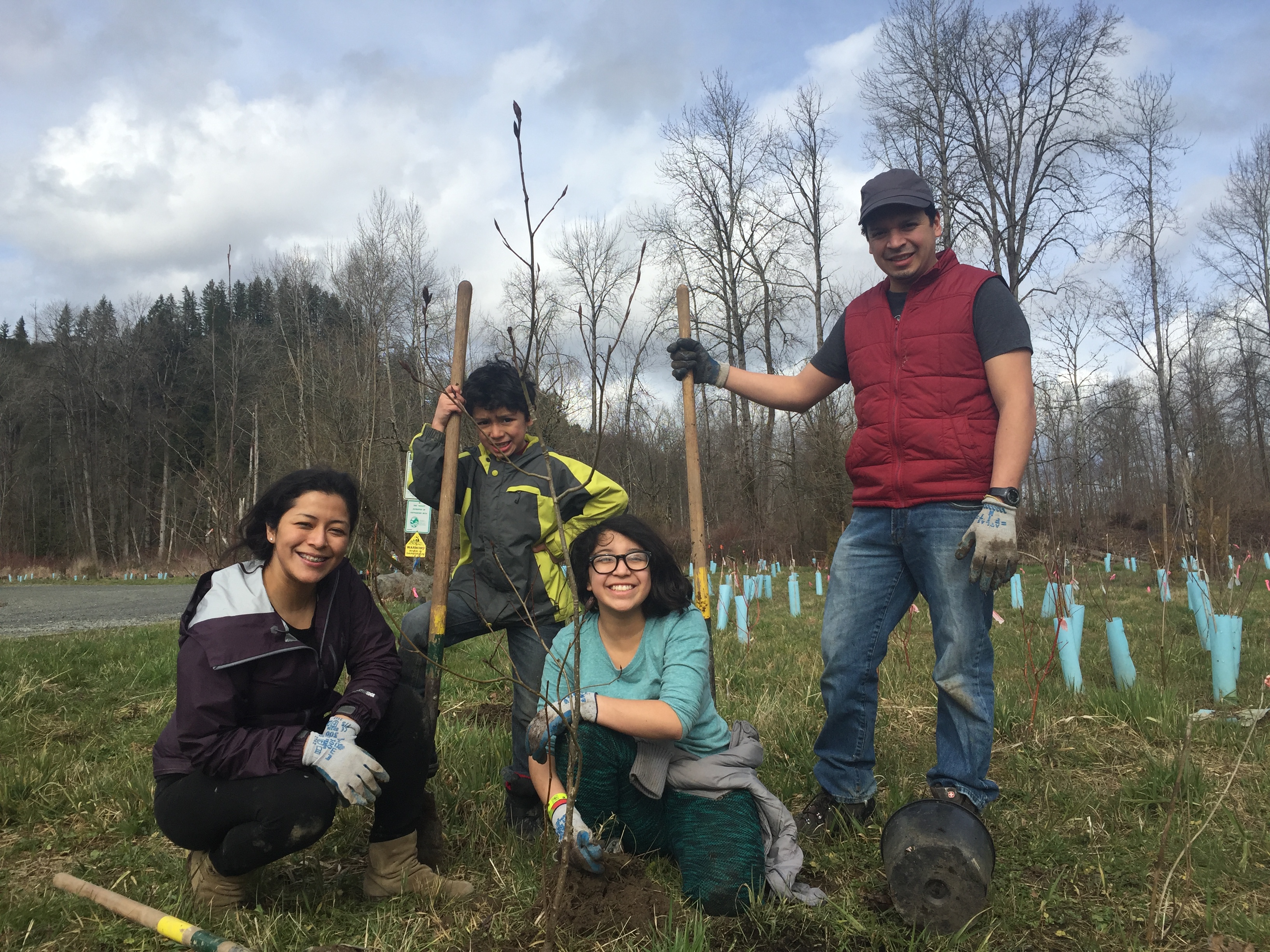 Register
Registration is closed for this event
Date & Time
Saturday, February 10, 2018 | 10am - 2pm
Priority Area:
Location
Tolt-MacDonald Park
Project Difficulty
Easy to Moderate
Age Restriction
Participants under 13 years old must be accompanied by an adult.
What to Bring
For safety, volunteers are required to wear:
Long pants (we'll be working with tools, so no shorts!)
Sturdy, close-toed shoes (absolutely no sandals)
Gloves (provided)
In addition, we recommend that participants bring:
Warm layers
Rain gear
Big sack lunch
At least one full water bottle
Small daypack for lunch, extra layers, etc…
Where to Meet and Parking Information
Google maps: https://goo.gl/maps/KvBKWvQWFoD2 From Seattle, follow I-90 Eastbound for 18 miles and take exit 22 toward Preston/Fall City. Turn left onto SE 82nd St, and continue to turn right onto SE High Point Way. This road turns into Preston-Fall City Rd SE, continue straight. In four miles, continue straight onto WA-202 E/Redmond-Fall City Rd SE/River St. At the traffic circle, take the 2nd exit onto WA-203 N. Turn left onto NE 40th St - look for Greenway event signs and staff.
Additional Information
King County Parks and Recreation's 574-acre park sits at the confluence of the Snoqualmie and Tolt Rivers in the beautiful Snoqualmie Valley. A 500-foot suspension foot bridge crosses the Snoqualmie River and offers terrific views of the river and Cascade foothills. During the fall, you can observe spawning salmon in the river below and eagles and osprey soaring above.
Tolt-MacDonald Park has been and continues to be an important cultural site and a focal point for the Snoqualmie Tribe's restoration program. Tolt-MacDonald is also a favorite destination for exploring trails on foot or mountain bike. Volunteers may be helping repair and maintain these well-used trails. Greenway volunteers also may be planting native trees and shrubs along the Tolt River to support restoration efforts led by the Snoqualmie Tribe and King County Parks and Recreation.