Thorp Creek Trail Work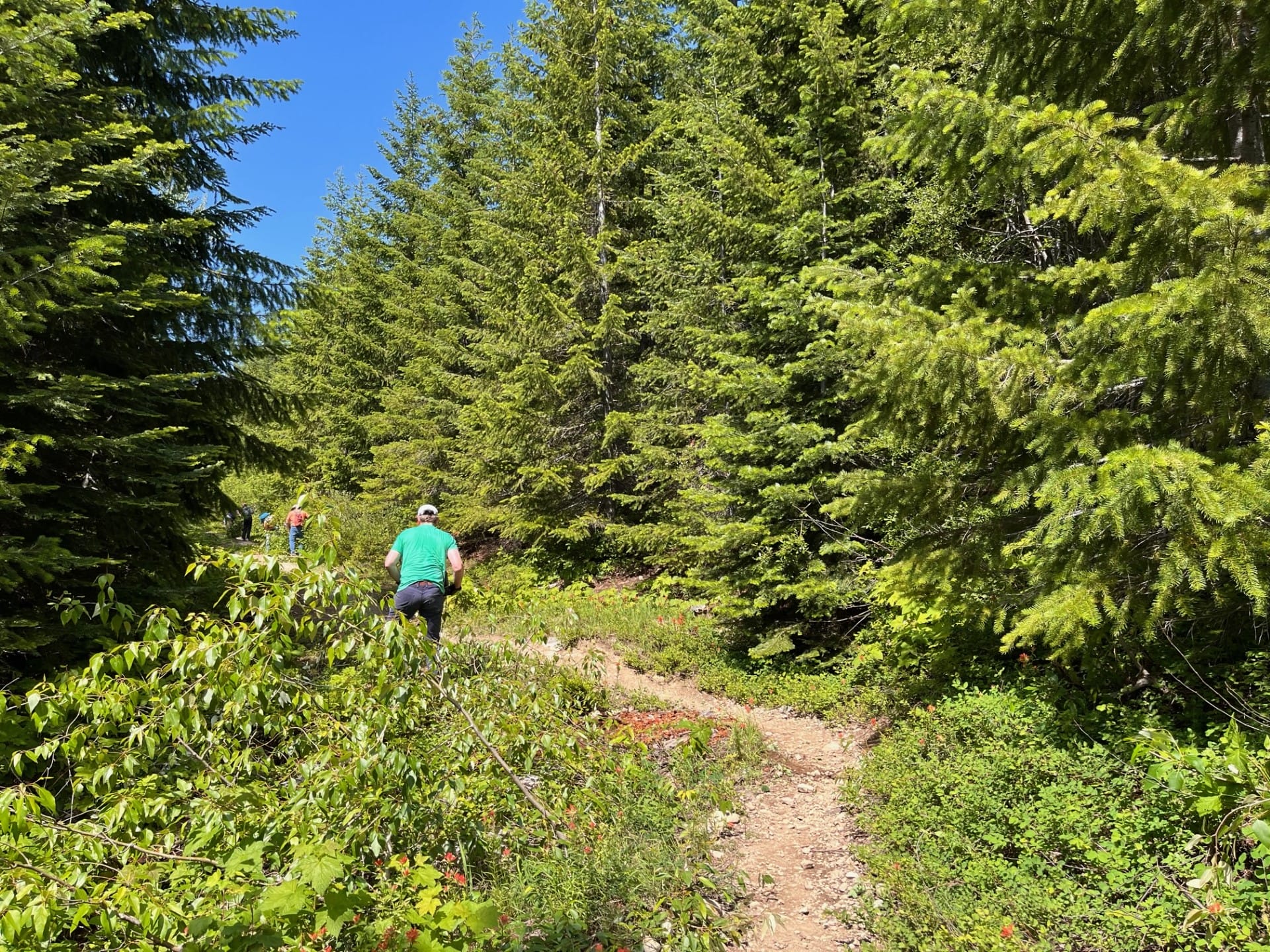 Register
Registration is closed for this event
Date & Time
Saturday, October 7, 2023 | 9:30am-12:30pm
Priority Area:
Location
Thorp Creek Trail
Project Difficulty
Moderate
Age Restriction
14 and up
What to Bring
Set via Process Builder from Greenway Event Type. Can be overridden. Needed for Agenda Email
For safety, volunteers are required to wear:
Long pants made of sturdy material
Sturdy, close-toed shoes
Gloves (provided)
Please dress for the weather, bring at least 1 liter of water and snacks. Tools and safety gear will be provided by the Greenway.
Where to Meet and Parking Information
For Volunteer Campaigns. Set when the GW Site is selected and can be overridden.We will meet at the Thorp Creek trailhead. Directions: From I-90 take exit 84. From the off ramp, turn right onto Oakes Ave for 0.5 miles. Turn left onto W 2nd St and follow for 2.2 miles until you come to a traffic circle. Take the first exit out of the traffic circle onto WA-903 N for 1.5 miles. Turn left onto W Nevada Ave. At 0.3 miles, W Nevada Ave turns right and become N 7th St/WA-903 N. Continue on this road for 11.4 miles then turn left onto NF-4308. After 3.2 miles, turn right onto NF-4312. The Thorp Creek trailhead is located 1.5 miles down NF-4312 on the right.
Additional Information
Pulled from Project Site via Apex. Can be overridden.
Located just a little way past the towns of Upper Kittitas County, Thorp Creek Trail provides access to Thorp Lake as well as several other hiking trails. Come help us in brushing back overgrown vegetation to help make this trail as enjoyable as possible! Please note that there will be a 0.5 mile hike into the work site.