The Urbanist Monthly Meetup: Council Member Sally Bagshaw
The Urbanist Monthly Meetup: Council Member Sally Bagshaw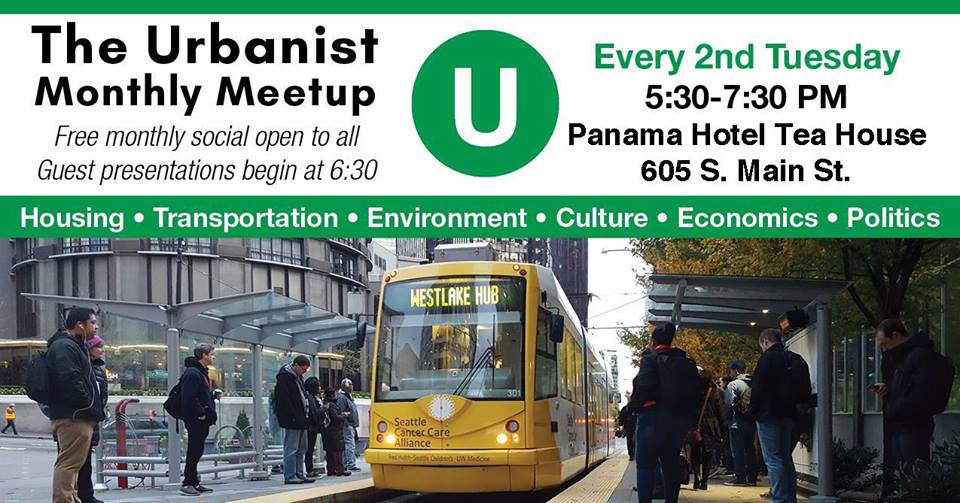 Date & Time
Tuesday, April 9, 2019
Priority Area:
Additional Information
This month we are featuring Seattle council member Sally Bagshaw. She was first elected to the City Council in 2009 after serving eight years as Chief Civil Deputy Prosecutor of the King County Prosecuting Attorney's Office under Norm Maleng. Sally has also served as business and finance lawyer for both Washington State University and University of Washington. Sally raised two sons, is a certified pilot, and is a proud two-time grandmother. She and her husband, Brad, live in downtown Seattle. She will discussing her time on the council, the issues our city is facing, and taking you questions.
This monthly social event is free, all ages, and open to everyone. Come by if you want to meet other people who care about our city, network, or hear from an inspirational speaker at a local establishment. You can find us in the lower room, and our guest speaker starts at 6:30 PM.
We will be meeting at the Panama Hotel Coffee and Tea House in the Chinatown/International District. They have coffee, tea, beer and wine, and food available. They are also a cool independent cafe in a wonderful historic building in one of Seattle's great urban neighborhoods. We hope you can join us!