Teanaway Birding at Indian Creek
Teanaway Birding at Indian Creek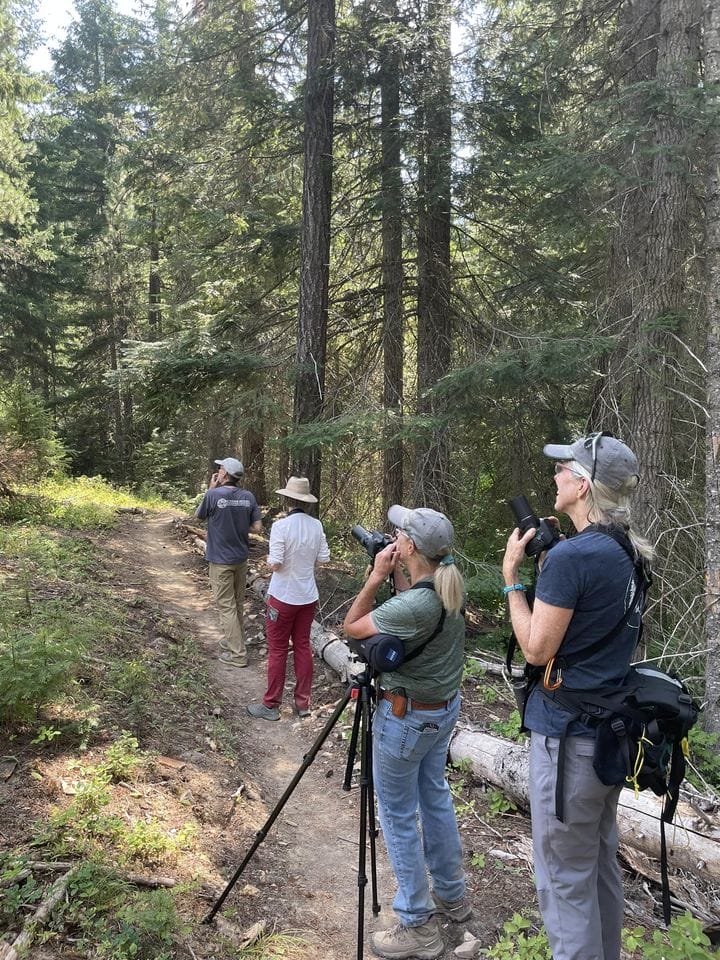 Date & Time
Saturday, June 10, 2023 | 8:00AM-11:00AM
Priority Area:
Location
Teanaway Community Forest
Project Difficulty
Moderate
Age Restriction
None
What to Bring
Walking shoes, water, binoculars. Optional: TCF bird checklist, camera, snacks. A Discover Pass is required for parking.
Where to Meet and Parking Information
Park behind the yellow gate at Indian Creek, Discover Pass required. Directions to Indian Creek from I-90 in Cle Elum: Take exit 85 on I-90 to WA-10/WA-970 in Kittitas County. Turn right to stay on WA-10/WA-970 for 6.5 miles. Turn left onto Teanaway Rd for 7.3 miles. Continue onto Teanaway Rd North Fork for 3.7 miles. Turn right onto the Indian Creek dirt road at mile marker 11. The yellow gate will be open for folks registered for this birding event to park behind.
Additional Information
Welcome, all early birds! Join us for morning birding in the Teanaway Community Forest. Park and check in by 8AM at Indian Creek where we'll have a round of introductions and give you some context for birding in a community forest. Our guides Scott Downes (Department of Fish and Wildlife) and Deb Essman (Field and Stream) will lead a walk along Indian Creek and can answer questions about bird ID as well as habitat and the work happening in the forest. They'll have you back to your car by 11. We encourage you to bring comfortable walking shoes, water (or a coffee thermos), binoculars, and your TCF bird checklist—we can provide those if you don't have one already.
Registration is free, but limited to 12 people, and those of all ages—so long as they feel comfortable walking for several hours—are encouraged to join us. You will need a Discover Pass for parking.
Bathrooms: Nearest facilities are at 29 Pines.