TCF Forest Health Walk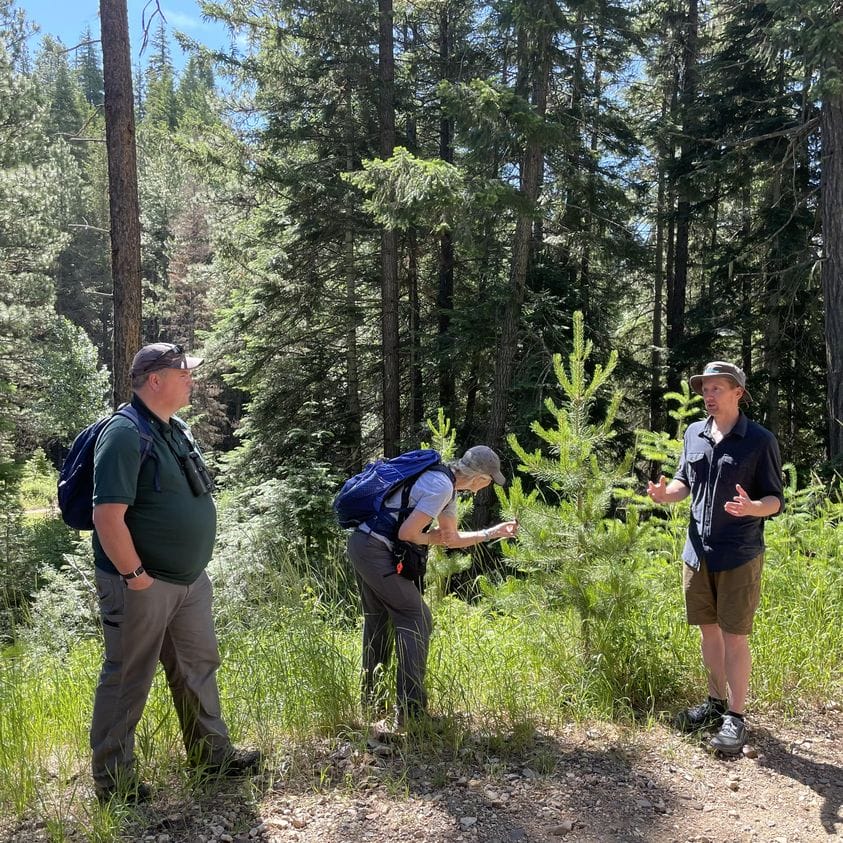 Date & Time
Saturday, July 22, 2023 | 9:00AM-11:00AM
Priority Area:
Location
Teanaway Community Forest
Project Difficulty
Moderate.
What to Bring
Walking shoes, water, layers for the weather. Optional: TCF bird checklist, camera, snacks. A Discover Pass is required for parking.
Where to Meet and Parking Information
Directions from I-90 in Cle Elum: Take exit 85 on I-90 to WA-10/WA-970 in Kittitas County. Turn right to stay on WA-10/WA-970 for 6.5 miles. Turn left onto Teanaway Rd for 7.3 miles. Continue onto Teanaway Rd North Fork for 5.8 miles. Twentynine Pines will be on your left. Park in the camping area in front of the kiosks, or along the left side of the road. Remember to display your Discover Pass.
Additional Information
Join us to learn what makes a healthy, fire-resilient forest! Jason Emsley from DNR will talk participants through the elements of forest health as you walk through the forest, pointing out examples of TCF projects and practices and explaining the impact they have. Jason Emsley has been a Forester and land manager with the WA State Department of Natural Resources for 15+ years. He is responsible for forest operations in the Teanaway Community Forest and is an expert in wildfire mitigation and forest management. His personal interests include ethnobotany, forest ecology, traditional living skills, and foraging. 
Registration is free, but limited to 15 people, and those of all ages are encouraged to join us. You will need a Discover Pass to park at the Twentynine Pines camping area. 
Bathrooms: There are porta potties at the Twentynine Pines camping area.