Snoqualmie Valley Trail Bike Ride – Explore the Greenway Trip
Snoqualmie Valley Trail Bike Ride – Explore the Greenway Trip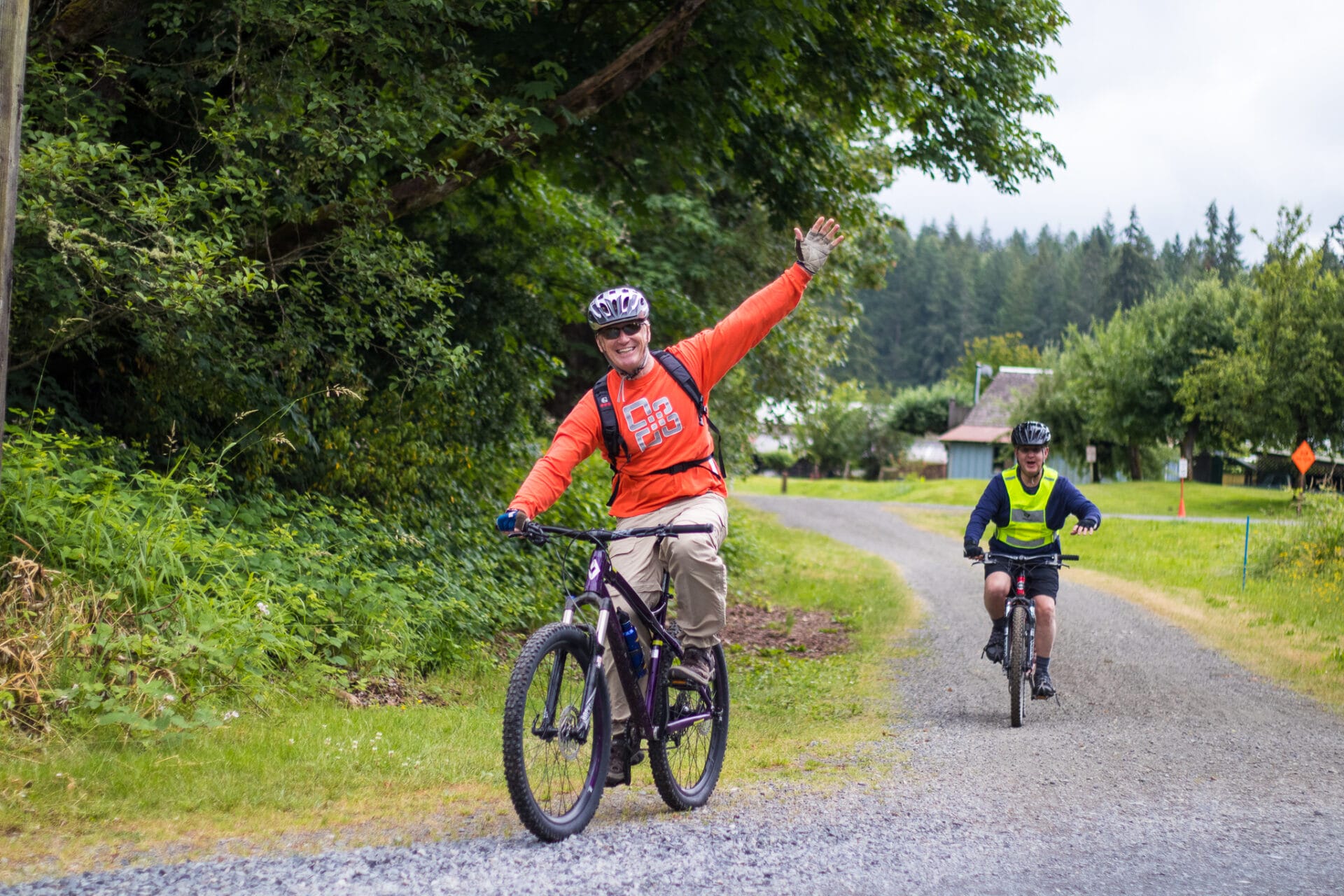 Date & Time
Saturday, August 20, 2022 | 9 a.m. – Noon (with option to stay at Remlinger Farms after for lunch on your own)
Priority Area:
Location
Meeting at Remlinger Farms (32610 NE 32nd St, Carnation, WA 98014)
Age Restriction
12 years old and up, if experienced with biking on these types of trails. All youth 16 or younger need to be accompanied by an adult.
What to Bring
Bike* (Mountain, hybrid, and road bikes are all okay as long as you will feel comfortable on a crushed gravel surface)
Helmet
Water and water bottle (water will be available at the turnaround point as well)
Sunscreen
Rain gear
Day pack to carry personal items and to shop at farm stands if desired
*thanks to support of partners, we will have bike rental vouchers for those looking to borrow a bike. Please check out our Frequently Asked Questions page to learn how to apply. 
Additional Information
Tune up your bike and join us for a leisurely ride along the beautiful Snoqualmie Valley Trail, which parallels the river and occupies the historic path of a spur line of the Chicago, Milwaukee, St. Paul, and Pacific Railroad. Riders will have the opportunity to visit two Snoqualmie Valley farms, beginning and ending the day at Remlinger Farms and pit-stopping at Oxbow Farm & Conservation Center as the turn-around point. In total, the ride will cover 11.5 miles roundtrip on nearly flat trail.
We will meet at Remlinger Farms at 9 a.m. and begin our ride in waves, heading northwest toward Oxbow Farm & Conservation Center where we will stop for a short snack and water break, and an opportunity to peruse their farm stand. We will then head back to Remlinger Farms, completing our 11.5-mile roundtrip ride. There is an on-site restaurant and brewery at Remlinger Farms, and participants will receive a discount coupon to apply toward lunch if you'd like to stay after the ride or come back on another day.
Come prepared to spend the day outside and have fun! Wear clothes and shoes that will be comfortable for an 11.5-mile roundtrip bike ride, and a change of clothes for afterward if you wish.
Once you are registered, we will send you more detailed information about the trip.
Cost: This event is free thanks to generous support from King County
Participants will receive a t-shirt. Coffee, breakfast pastries, snacks, and water provided.
Difficulty: Moderate (The trail is railroad grade, generally flat. There is a short (50ft) hill from the parking area up to the Snoqualmie Valley Trail, you are welcome to walk your bike up this hill)
Total Trip Size: Up to 100 participants