Restoration of Wetland 14
Restoration of Wetland 14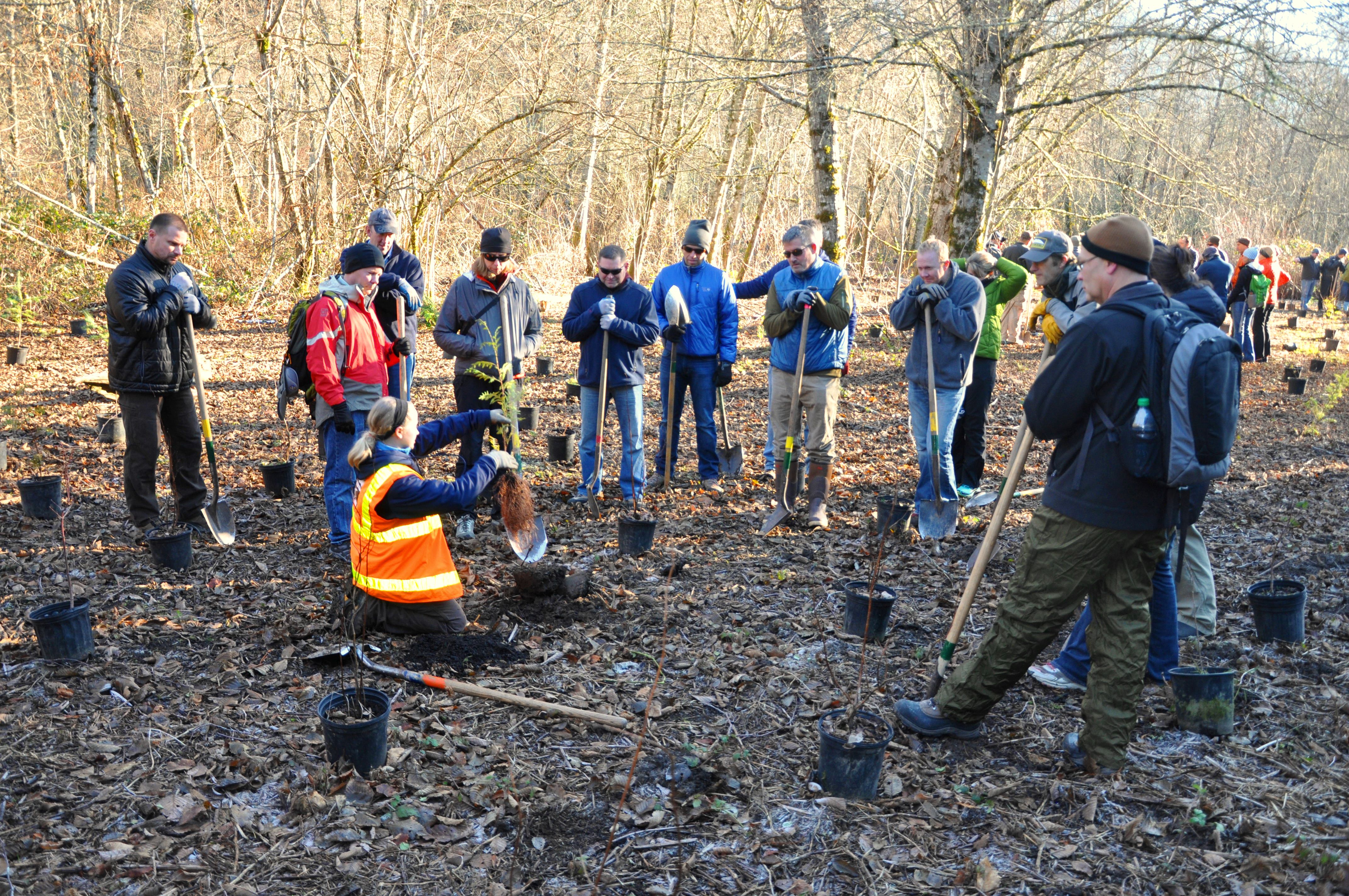 Register
Registration is closed for this event
Date & Time
Saturday, October 27, 2018 | 10am to 2pm
Priority Area:
Location
Wetland 14 Natural Area
Project Difficulty
Moderate
Age Restriction
Any participant under 13 years old must be accompanied by an adult.
What to Bring
For safety, volunteers are required to wear:
Long pants made of sturdy material
Sturdy, close-toed shoes
Gloves (provided)
In addition, we recommend that participants bring:
Warm layers, especially during the fall, winter, and spring
Rain gear
Big sack lunch
Long sleeved shirt
At least one full water bottle
Small daypack for lunch, extra layers, etc…
Where to Meet and Parking Information
Follow I-5 South to I-405 N to Renton. From I-405 N, take exit 4 onto WA-169 S/Maple Valley Hwy toward Maple Valley/Enumclaw. Continue on WA-169 S/Maple Valley Hwy for 6 miles. Turn right onto 196th Ave SE. Turn right onto SE 170th St. The site will be at the end of this service road. Be sure to look for Greenway Trust event staff and signs. Google: https://goo.gl/maps/4v9YL7x2KmC2
Additional Information
Wetland ecosystems are critical areas to the overall health of watershed systems. This wetland is part of the greater Cedar-Sammamish Watershed, which is comprised of the land area in which rainwater drains into Lake Washington. Wetlands offer important ecosystem services, such as water purification, flood control, culture value, and groundwater replenishment. Both King County Parks and Recreation and Mountains to Sound Greenway Trust recognize and appreciate the value of these wetland areas, and continue to work together to restore and protect them.
Volunteers will be working on land recently acquired by King County. This is an important time in land acquisition to prevent invasive species from taking over the site before native species have time to establish. Volunteers can expect to be part of this effort by removing invasive species and planting native species.