Restoration at Mercerdale Hillside
Restoration at Mercerdale Hillside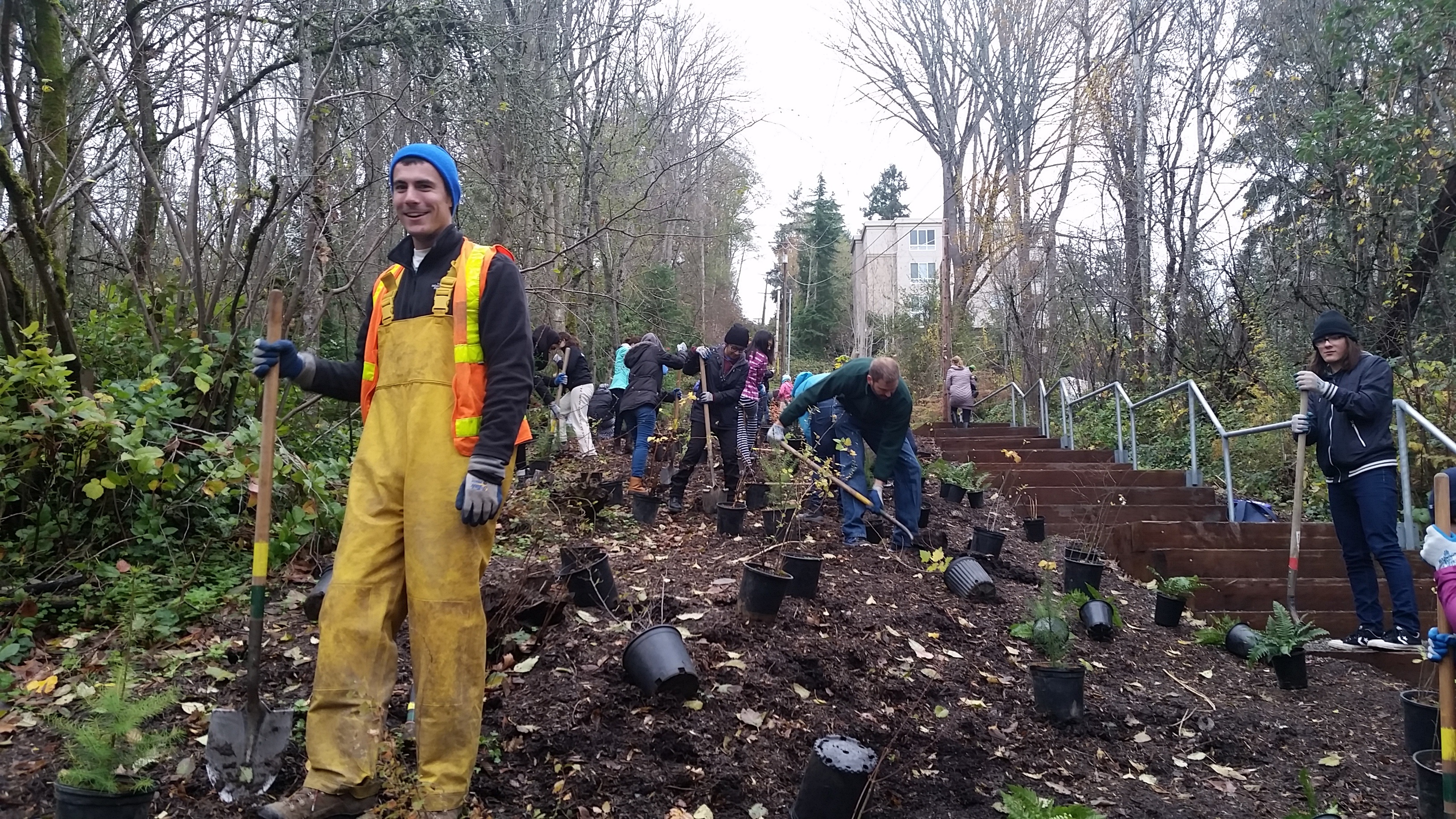 Register
Registration is closed for this event
Date & Time
Saturday, April 7, 2018 | 10am - 2pm
Priority Area:
Location
Mercerdale Hillside
Project Difficulty
Moderate
Age Restriction
Any participant under 13 years old must be accompanied by an adult.
What to Bring
For safety, volunteers are required to wear:
Long pants made of sturdy material
Sturdy, close-toed shoes
Gloves (provided)
In addition, we recommend that participants bring:
Warm layers, especially during the fall, winter, and spring
Rain gear
Big sack lunch
Long sleeved shirt
At least one full water bottle
Small daypack for lunch, extra layers, etc…
Where to Meet and Parking Information
From Interstate 90 East: Take the Island Crest Way exit (Exit 7B). Turn RIGHT onto SE 30th Street, turn LEFT onto 78th Ave SE, turn RIGHT onto SE 32nd St, turn RIGHT onto 77th Ave SE and look for street parking and Greenway event signs. Street parking available on SE 32nd St, and across the grass meadow on SE 34th St. Parking also available along the street one block north of the park along 29th St near New Seasons market. Map: https://www.google.com/maps/dir//47.5819523,-122.2348579/@47.582264,-122.23668,16.75z/data=!4m2!4m1!3e3?hl=en
Additional Information
Mercer Island is graced with 35 parks, over 300 acres of natural areas, and more than 50 miles of trails. Popular among joggers, walkers, and families, Mercerdale Hillside provides an urban open space experience for residents of all ages.  However, the natural area has become over-run with non-native ivy, laurel and holly which threaten its ecological diversity.  Volunteers will be crucial to the restoration of this local forest by returning over the next few years to remove invasive plants, plant native conifers, and support the growth of these young trees.  Through these persistent and targeted efforts by volunteers, Mercerdale Hillside will be become, once more, an ecologically diverse forest.