Pollinator Week 2020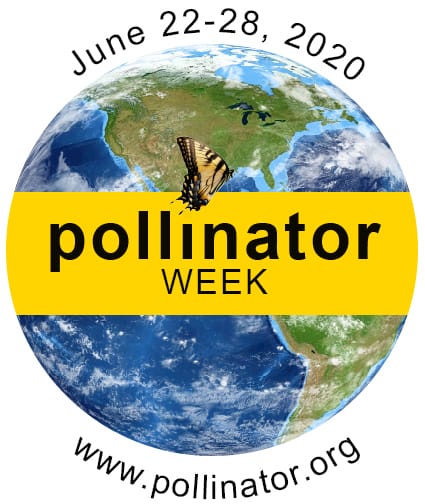 Date & Time
Monday, June 22, 2020
Additional Information
Pollinator Partnership is proud to announce that June 22-28, 2020 has been designated National Pollinator Week!
National Pollinator Week is a time to celebrate pollinators and spread the word about what you can do to protect them.
Thirteen years ago the U.S. Senate's unanimous approval and designation of a week in June as "National Pollinator Week" marked a necessary step toward addressing the urgent issue of declining pollinator populations. Pollinator Week has now grown into an international celebration of the valuable ecosystem services provided by bees, birds, butterflies, bats and beetles.
Pollinator Week was initiated and is managed by Pollinator Partnership.

Due to the current situation with covid-19, Pollinator Week 2020 will not be a typical Pollinator Week. We urge everyone to hold a socially distant, appropriate event. In an effort to lighten the load on state governments during this time, we are not pursuing formal state proclamations this year, but will continue to post proclamations that we do receive. Moreover, we encourage everyone to go outside and spend some time with the bees and butterflies that inspire hope in many.