One Million Trees Celebration with Green Issaquah
One Million Trees Celebration with Green Issaquah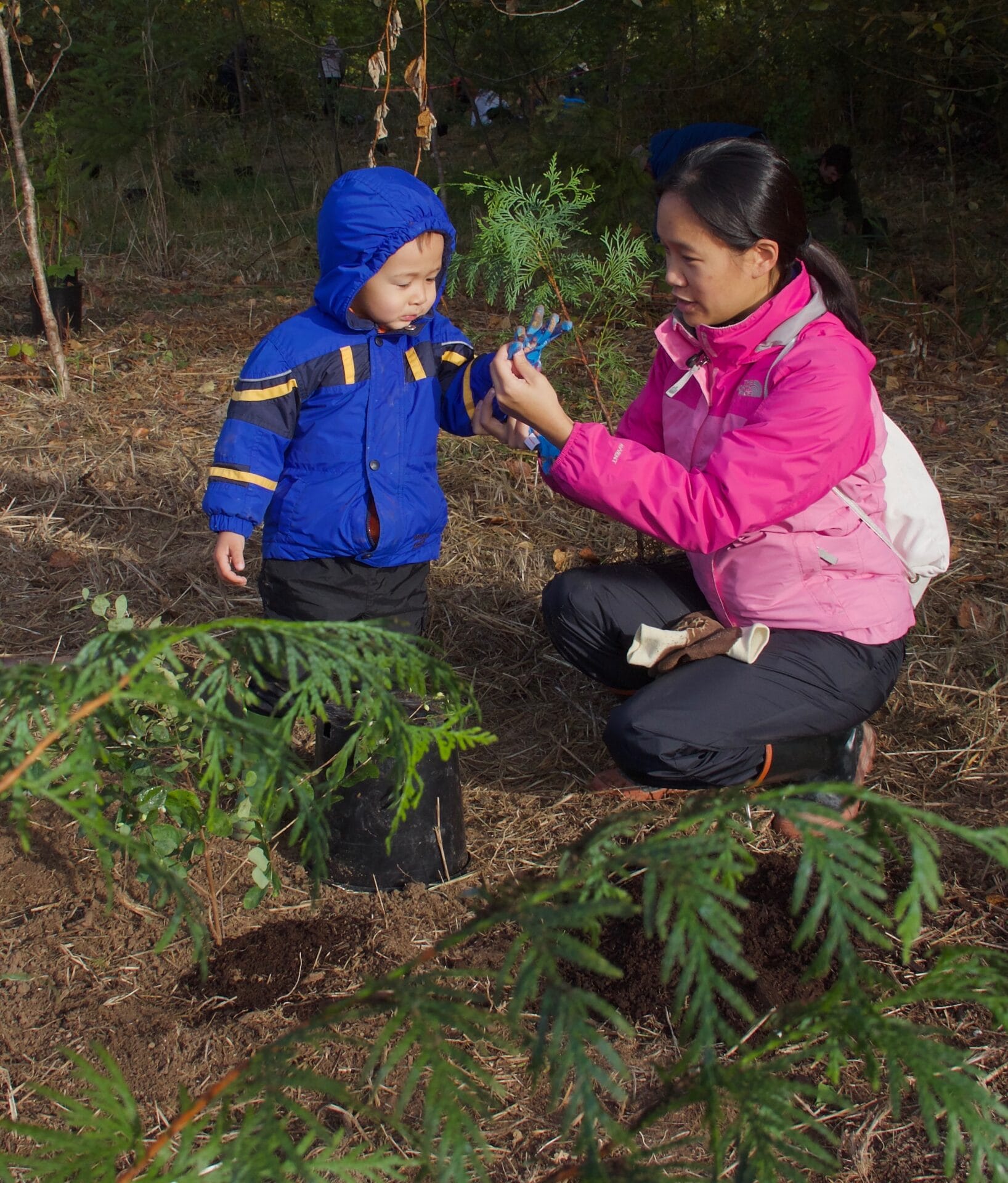 Register
Registration is closed for this event
Date & Time
Saturday, November 16, 2019 | 10am to 2pm
Priority Area:
Location
Sammamish Cove
Project Difficulty
Moderate
Age Restriction
Any participant under 13 years old must be accompanied by an adult.
What to Bring
For safety, volunteers are required to wear:
Long pants made of sturdy material
Sturdy, close-toed shoes
Gloves (provided)
In addition, we recommend that participants bring:
Warm layers, especially during the fall, winter, and spring
Rain gear
Big sack lunch
Long sleeved shirt
At least one full water bottle
Small daypack for lunch, extra layers, etc…
Where to Meet and Parking Information
Sammamish Cove is located in Issaquah and we will be parking in the Lake Sammamish State Park parking lot. From I-90, take Exit 15. Follow signs for Lake Sammamish State Park, and go north on 17th Ave NW. Turn left onto NW Sammamish Rd. Turn right into the main entrance to Lake Sammamish State Park in about one half mile. Drive down the main park road, and turn left into the first parking lot towards Tibbetts Beach. Continue to the far end of the parking lot and follow Greenway event signs to parking. Google maps: https://goo.gl/maps/it9ABJekxgu
Additional Information
Come help the City of Issaquah contribute to planting one million trees in King County by 2020!
As part of the Green Issaquah Partnership, the Mountains to Sound Greenway Trust and the City of Issaquah are teaming up with King County to plant one million trees. We will be planting trees at Sammamish Cove, a former dairy farm adjacent to Lake Sammamish State Park. Sammamish Cove borders Tibbetts Creek, a salmon-bearing stream, to the Northeast. Boasting sweeping views of the Issaquah Alps, the area has been overwhelmed by invasive weeds. Greenway Trust volunteers have worked hard to remove these invasive weeds along the creek. Volunteers have also planted over two thousand native plants and shrubs in this area. Additonally, a half mile mulched loop trail was completed in 2019, all by volunteers. All said, volunteers have had a huge impact on this important area, and we are excited to have you join in on these continued efforts. Volunteers will be planting trees, clearing invasive weeds from any baby plantings, and watching a young forest grow!