MLK Day of Service 2020: Tree Potting at the Greenway Trust Nursery
MLK Day of Service 2020: Tree Potting at the Greenway Trust Nursery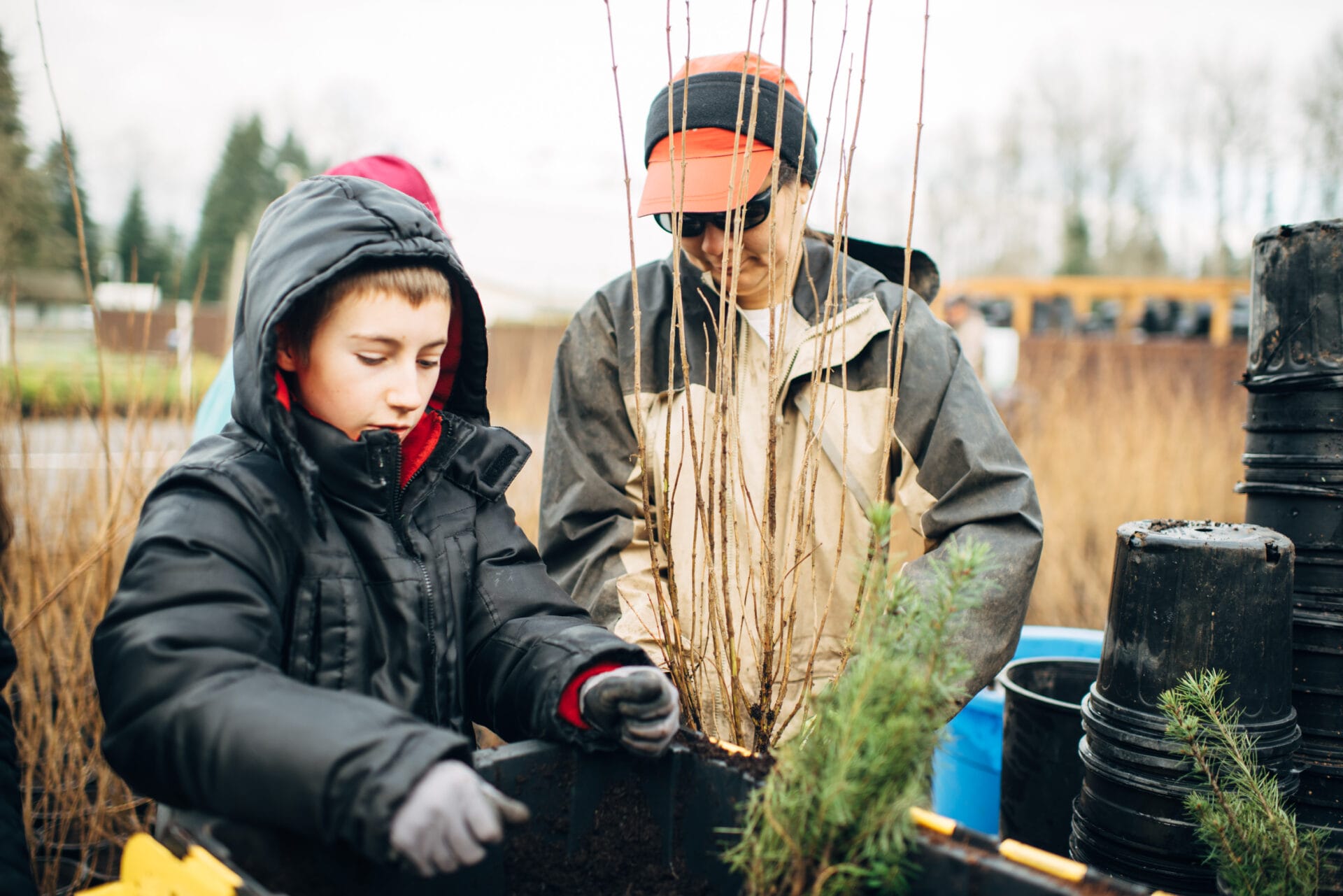 Register
Registration is closed for this event
Date & Time
Monday, January 20, 2020 | 10am to 2pm
Priority Area:
Location
Greenway Nursery
Project Difficulty
Easy
Age Restriction
Volunteers 13 and younger must attend the event with a parent/guardian.
What to Bring
For safety, volunteers are required to wear:
Long pants
Sturdy, close-toed shoes
Gloves (provided)
In addition, we recommend that participants bring:
Warm layers
Rain gear
Big sack lunch
At least one full water bottle
Small daypack for lunch, extra layers, etc.
Where to Meet and Parking Information
Please read driving instructions for parking: Please park at Tibbets Beach parking lot in Lake Sammamish State Park. Google maps: https://goo.gl/maps/yiccno1nzz72 From I-90, take Exit 15. Follow signs for Lake Sammamish State Park, and go north on 17th Ave NW. Turn left onto NW Sammamish Rd. The main entrance to La on 17th Ave NW. Turn left onto NW Sammamish Rd. The main entrance to Lake Sammamish State Park will be on your right in about one half mile. Enter the park and take your first left into the large parking lot. **You will then want to walk out of the parking lot back towards the entrance, then take a left into the maintenance area. Walk straight towards the sheds and the ranger's house. The nursery is located next to the Maintenance Barn and Rangers' Houses—look for Greenway event leaders and signs.
Additional Information
Join thousands of volunteers nationwide in making Martin Luther King Jr. (MLK) Day a "day on, not a day off". We will be celebrating Martin Luther King Jr. Day by helping grow our nursery potting up over 1,000 native trees and shrubs together. With close to 100 fellow volunteers and Greenway Trust leaders, volunteers will learn how to pot up bare-root plants and how to organize a native plant container nursery!
The Greenway Native Plant Nursery is home to nearly 30,000 native trees and shrubs. From the very start of their journey with the Greenway Trust, these trees are cared for by volunteers. Starting at the nursery, volunteers pot up these baby trees and shrubs. Then, the plants grow for two growing seasons in the nursery, and are cared for by volunteers. Once the plants have grown big and strong, they are brought out to sites all across the Greenway landscape where volunteers plant them again, this time in their final homes in urban forests, parks, and open spaces throughout the Greenway.
Thank you for joining us this MLK Day! All volunteers are welcomed, and all training & tools are provided. This is a very family friendly event — even little hands can help care for little plants! 
Please, remember to sign the e-waiver online.