Minds Crafting Your Garden Summer Camp
Minds Crafting Your Garden Summer Camp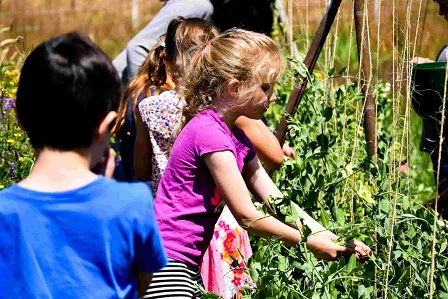 Date & Time
Monday, July 16, 2018
Additional Information
Summer camps at 21 Acres are a safe and healthy place for youth to learn about and enjoy the beauty of a working farm! Come have fun and build community while exploring the outdoors.
Minds Crafting Your Garden is our junior farmers in training program, for kids ages 7-12. Bring your own eye for creativity to the 21 Acres farm and gardens. Engage in arts and crafts which help beautify the farm as well as your own garden. Create papier-mache garden art, old shoe planters, pressed flowers, and much more!
This week-long camp takes place Monday-Friday from 9am-3pm.
For more information or to register for this camp visit http://21acres.org/event/21-acres-minds-crafting-your-garden-summer-camp-ages-7-12/, e-mail krystalw@21acres.org, or call 425-481-1500.