Lake Sammamish Polar Plunge
Lake Sammamish Polar Plunge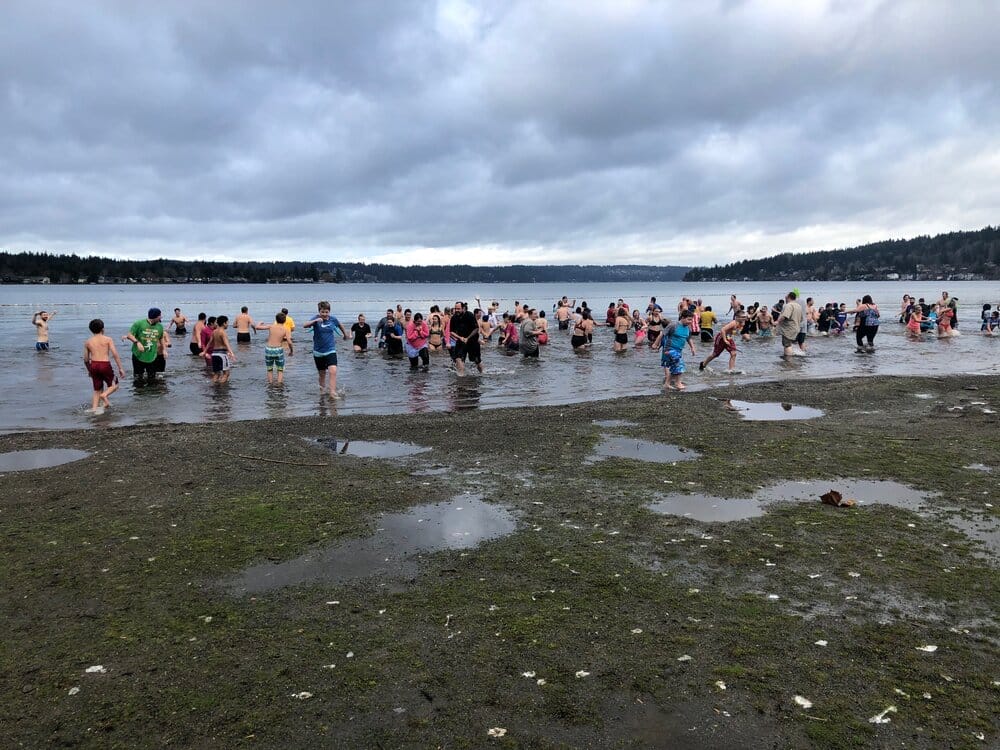 Date & Time
Friday, January 1, 2021
Additional Information
The Lake Sammamish Polar Plunge is back! This year we will take that New Year's Day plunge into the icy lake waters in small groups of five to adhere to COVID safety protocols. If you are more comfortable plunging on your own, that's fine too. Plunge from anywhere (pool, bathtub, hose over your head?) and just send us a picture.
Thanks to our sponsor Aegis of Issaquah, the first 200 registrants will receive a souvenir Polar Plunge neck gaiter that doubles as a protective mask! As an extra bonus, plungers will get a coupon for a free cup of clam chowder from Ivar's. The gaiter and coupon will be mailed to those who plunge by photo.
Registrations will be taken online only. There will be no day-of sign ups and we cannot guarantee your time slot without pre-registration. Register here.
Please note that mask wearing and social distancing will be enforced. Participants and spectators cannot congregate in groups larger than five.
FLSSP reserves the right to cancel this event if Washington State Parks or King County Health officials change COVID protocols.