Issaquah Downtown Streatery
Issaquah Downtown Streatery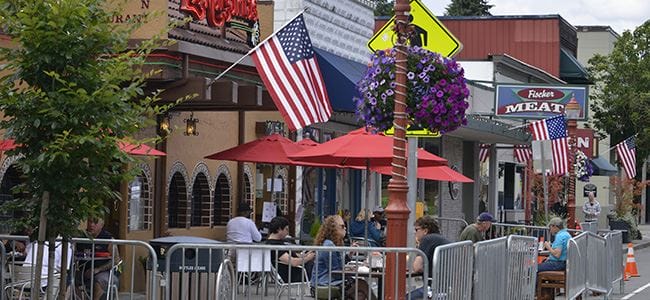 Date & Time
Sunday, November 1, 2020
Priority Area:
Additional Information
What is a Streatery?
A streatery allows restaurants or cafés to use portions of an adjacent street during operating hours, functioning as additional outdoor seating. Restaurants and cafés will be able to extend their service area on the sidewalk, in the parking lane, and in special cases when a road is closed, like this pilot, onto the vehicle travel lane.
Where is the Downtown Streatery?
The streatery is open from 2 p.m. Fridays to 10 p.m. Sundays. During these times, Front Street (from Dogwood to Sunset) and Alder (from First Place Northwest to First Avenue Northeast) will be closed to vehicular traffic, and drivers should take alternate routes.