Holly Days Old-Fashioned Downtown Festival
Holly Days Old-Fashioned Downtown Festival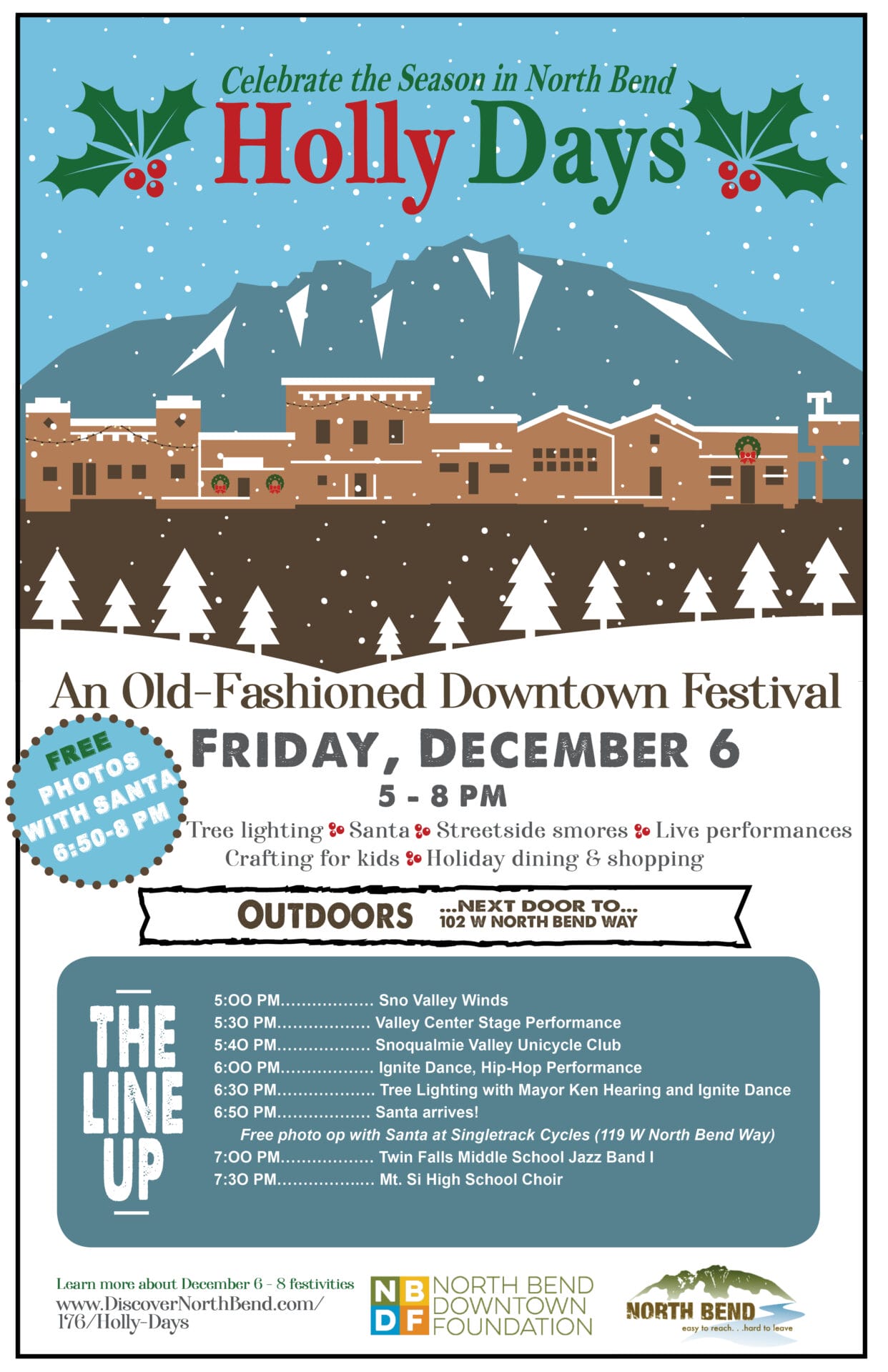 Date & Time
Friday, December 6, 2019
Additional Information
Join us for a jolly ol' evening of heartwarming, community and holiday activities, right in the center of our historic downtown North Bend.
Celebrate alongside neighbors, friends and Mayor Ken Hearing as we light the Community Tree, roast marshmallows with the North Bend Downtown Foundation and visit a diverse array of organizations hosting old-fashioned crafts for children.
Shop and dine with our downtown businesses, while keeping an eye out for Santa, who will be at Singletrack Cycles, and happy to provide free photo ops!
Embody that holiday spirit we all cherish by caroling with your community, and hop on the decked out RE/MAX Integrity North Bend tractor for a mini downtown tour, complete with music and good cheer.
Visit www.DiscoverNorthBend.com/176/Holly-Days for the ever popular performance line-up, and more information!