Help restore Dorre Don Natural Area
Help restore Dorre Don Natural Area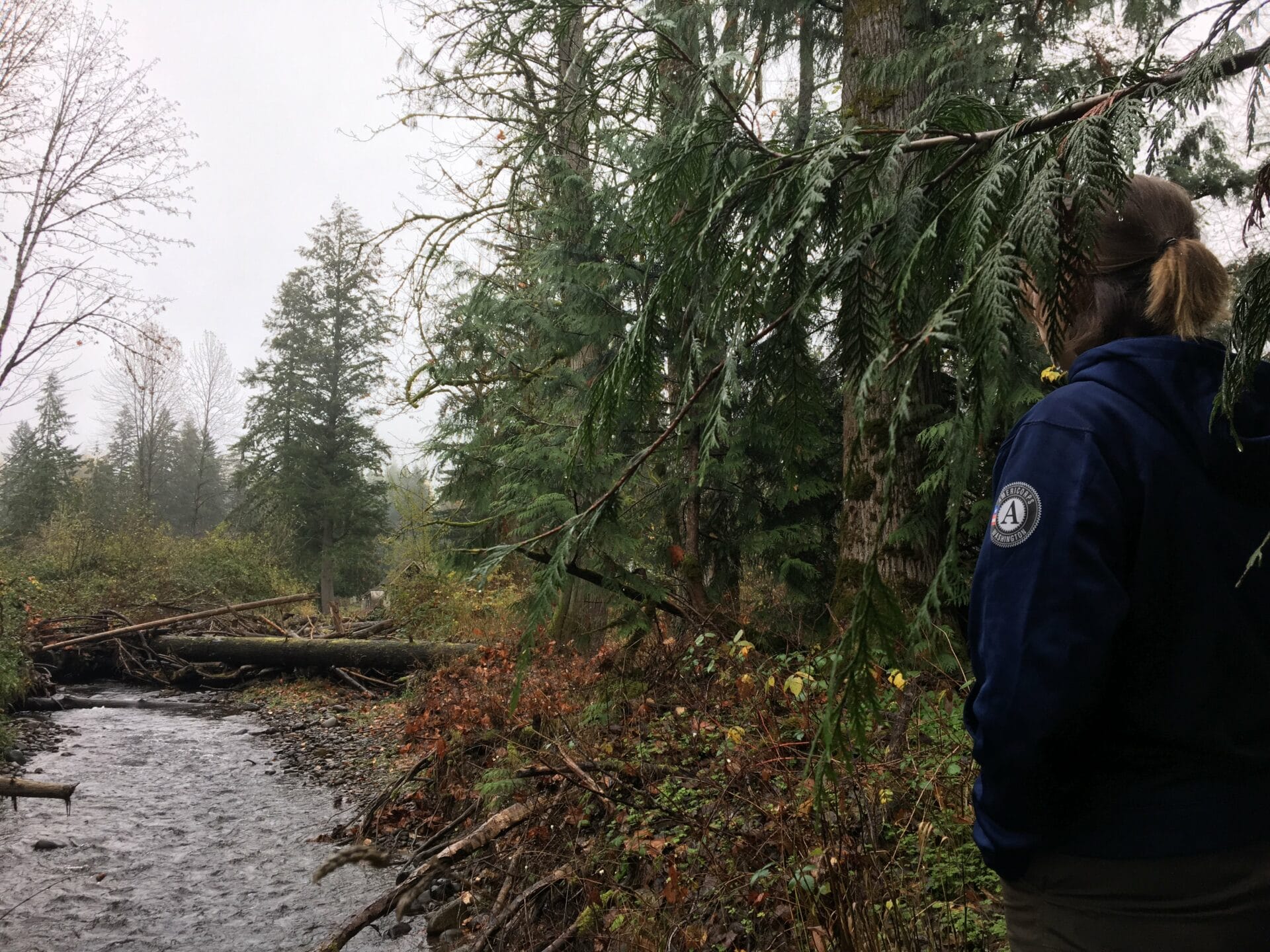 Register
Registration is closed for this event
Date & Time
Saturday, April 27, 2019 | 9am to 1pm
Location
Dorre Don Natural Area
Project Difficulty
Moderate
Age Restriction
Any participant under 13 years old must be accompanied by an adult.
What to Bring
For safety, volunteers are required to wear:
Long pants made of sturdy material
Sturdy, close-toed shoes
Gloves (provided)
In addition, we recommend that participants bring:
Warm layers, especially during the fall, winter, and spring
Rain gear
Big sack lunch
Long sleeved shirt
At least one full water bottle
Small daypack for lunch, extra layers, etc…
Where to Meet and Parking Information
Google maps: https://goo.gl/maps/F8GKRit6gCP2 Parking is limited. Please car pool to this event if possible. From I-90 East, take exit 10A and merge onto I-405 South. Take exit 4 from 405 S for WA-900 W toward WA-169 S/Renton/Enumclaw. Take WA-169 S to 231st Pl SE in Hobart. Turn left onto WA-169 S, follow for 10 miles. Turn left onto Witte Rd SE, then turn left onto SE 228th St. Follow this street until you see Greenway and King County event leaders and signs.
Additional Information
Reminder: This event is from 9am to 1pm in partnership with King County Parks and Recreation.
 
To keep the momentum of Earth Week rolling, come join King County Parks and the Mountains to Sound Greenway Trust in Maple Valley! As a whole, the Dorre Don Natural Area consists of nearly 70 acres on both banks of the Cedar River. The Cedar River is ecologically valuable for several reasons. It is used seasonally by native salmon species, including sockeye, coho, steelhead, and possibly Chinook. This natural area consists of important riparian habitat alongside the river to support juvenile salmon habitat in the stream. The land is managed by King County, and is currently managed to enhance this essential habitat.
The specific site lies alongside a side channel of the Cedar River, which is also used seasonally by salmon. The exact location of this event was formerly a single family home residence. Now, it is a canvas for King County, Mountains to Sound Greenway Trust, and volunteers such as yourself to remove invasive species to make room for increased native conifer cover alongside this side channel of the Cedar River.
Be sure to come out and experience the beauty of this natural area near Maple Valley. No experience necessary, all training provided. Thank you for coming out to volunteer!