Grand Ridge Day Work Party
Grand Ridge Day Work Party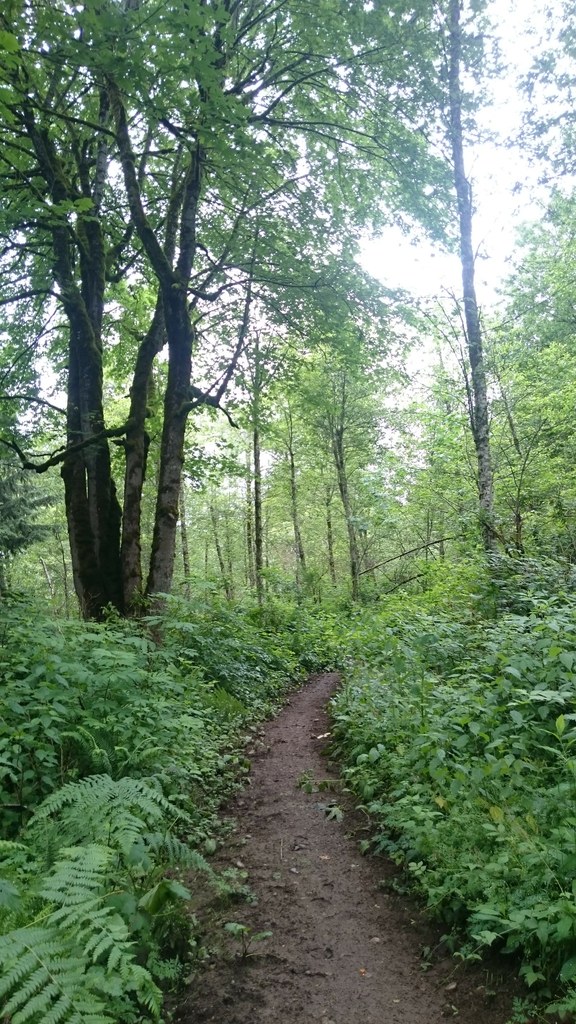 Date & Time
Tuesday, January 22, 2019
Additional Information
Overview
Come out and help maintain parts of the trail system at Grand Ridge above Issaquah! WTA is helping King County Parks repair and enhance the trails to make this popular area an even better place to hike, bike and ride.
About the Area
Grand Ridge Park includes seven miles of WTA-built trail through western redcedar trees, sword ferns, nettles and, at times, slugs. Perched above Issaquah and Lake Sammamish, Grand Ridge is a little piece of the backcountry close to Seattle.
What to Expect
We'll have fun, work hard and make a difference! No experience is necessary.
Project Description
The project includes a variety of activities including digging tread, brushing the trail corridor and creating drainage structures. Possible trail re-route included.
Hiking Information
Our hike to the project site is expected to be 2-3 miles roundtrip over gently rolling terrain.
Schedule
8:30 AM: Be ready to sign in and meet the crew, rain or shine
8:35 AM: Gather for a safety briefing, then hike to the project site
Morning: Work at your own pace, and take breaks throughout the day
12:00 PM: Lunch on the trail
Afternoon: Consider trying a new task before wrapping up the day's work
3:30 PM: Sign out after enjoying refreshments at the trailhead
For safety reasons, arriving late or leaving early is not allowed.
Planning Information
Get ready for a great day outside!
What it Takes to Do This Work Party
No experience is necessary—just bring a great attitude for working with a team! WTA provides the training and tools you need
Expect to be physically active at your own pace for up to 6 hours on uneven terrain
Recommended for ages 10 and older; under 14 must be accompanied by an adult and a parental consent form must be signed for anyone under 18
What to Wear
Boots
Long pants
Work gloves
Long-sleeved shirt recommended
Eye protection recommended (glasses, sunglasses or safety glasses)
A hard hat will be provided by WTA. For safety reasons, shorts and sneakers are not allowed.
What to Bring
Lunch and plenty of water
Rain jacket and pants
Extra warm clothing in case of wet or cold weather
A pack to carry your personal gear
A sense of fun and adventure for learning new skills and meeting great people!