Farm by Design Summer Camp
Farm by Design Summer Camp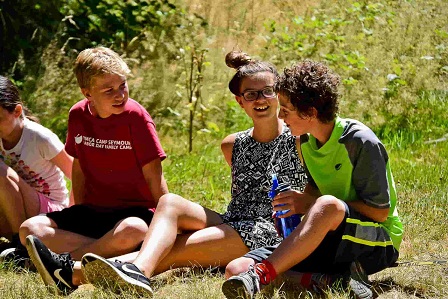 Date & Time
Monday, June 25, 2018
Additional Information
Summer camps at 21 Acres are a safe and healthy place for youth to learn about and enjoy the beauty of a working farm! Come have fun and build community while exploring the outdoors.
Farm by Design is for teens ready to explore the world of garden design. Campers will learn how to design and build a farm or garden from the ground up, and translate these skills into a real project in the 21 Acres youth garden. We will visit local farms, harvest fruits and vegetables from the 21 Acres Farm and enjoy the summer sun! This is the perfect camp for young farmers in training or for anyone interested in landscape design.
Our Farm by Design camp was so popular last year that we have decided to extend it to two weeks. Please note that Farm by Design will run from June 25-29th then take a gap week for 4th of July week and pick up again starting the 9th-13th of July.